Playlist - 4th March 2013
A LIST
HARPER LEE LITTLE - GREEN CARS (Irl)
LONG WAY DOWN - NATHAN O'REGAN(Irl)
LOST IN HER SOUND - WARSAW RADIO(Irl)
LET HER GO - PASSENGER
DON'T SAVE ME - HAIM
HELLO - PICTUREHOUSE(Irl)
VAGABOND - EDDIE READER
IT'S A BEAUTIFUL DAY - MICHAEL BUBLE (New)
JUST A FEW HOURS - JULIE FEENEY (Irl) (New)
THE STARS (ARE OUT TONIGHT) - DAVID BOWIE (New)
B LIST
PLEASE DON'T SAY YOU LOVE ME - GABRIELLE APLIN
NOTHING ARRIVED - VILLAGERS(Irl)
JOY TO YOU BABY - JOSH RITTER
SOMEONE IS SINGING OUR SONG - MICHAEL ENGLISH
WAGON WHEEL - NATHAN CARTER(Irl)
UPSIDE DOWN - RYAN SHERIDAN(Irl)
WAY BACK THEN - DONNA DUNNE(Irl) (New)
GREEN GARDEN - LAURA MVULA (New)
WHEN I WAS YOUR MAN - BRUNO MARS (New)
UP ON THE ROOF - JACK L (Irl) (New)
Keywords
RECOMMENDED LISTENING
Ghost Impact - Charlene Soraia
Our River Keeps on Flowing - Francis Conway (Irish)
Let IT Be ME - Jody Gallagher (Irish)
Dust Devil - Track Dogs (Irish)
Keywords
Album of The Week: Petula Clark Lost in You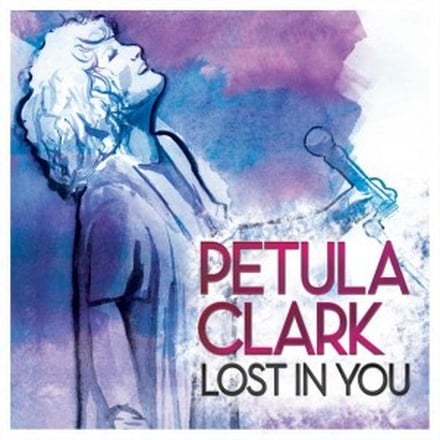 In an incredible career spanning over seven decades, Petula Clark is a true International Superstar. She cut her first record in 1949 and has subsequently become one of the best selling British female artists in recording history, selling over 68 million records worldwide. Petula releases her brand new studio album LOST IN YOU featuring a mix of stunning new songs and beautiful
covers with her own unique slant. 'Cut Copy Me' is a mesmerising, contemporary surprise, whilst the title track "Lost In You" reverberates around a simple, yet beautiful piano refrain. Unique cover versions include a beautiful version of the Gnarls Barkley hit "Crazy", a touching rendition of her friend Elvis Presley's "Love Me Tender" and a whole re-imagining of her signature hit "Downtown".
RTÉ Radio 1 Music Policy
To complement the wide range of music on the RTÉ Radio 1 schedule, and to ensure our audience is kept abreast of contemporary music, a playlist system is in operation featuring the best of the current albums and singles. The tracks are rotated over the main daytime programmes and are updated every week.
Tracks from the Radio 1 Album of the Week can be heard over the week on Risin' Time, The Ronan Collins Show and Late Date.