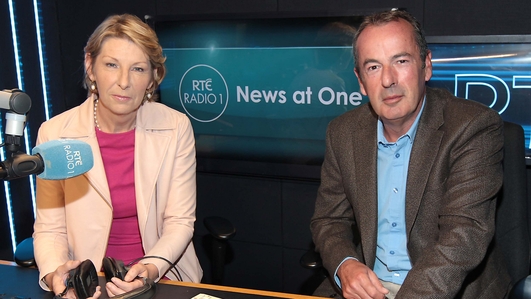 News At One
News, sport, business and interviews with Conor Brophy.
External review at Wexford General Hospital over bowel cancer screening
A HSE report concludes colonoscopies had probably been misread leading to a recall of patients. Dee Fitzpatrick's father was among them.
Minister for Health, Simon Harris on the recall of colonoscopy patients
Thirteen probable cancer cases were missed according to the HSE report into Wexford General Hospital but there are assurances the service now operates at the highest possible standard.
Many killed in an avalanche strike on a moutain hotel in Italy
It is thought the hotel was engulfed following a series of earthquakes. Nick Squires of the Daily Telegraph is making his way to the scene
Report argues a hard border can be avoided
Blair Horan of the European Social Fund sets out some of the ways free movement of citizens and goods in Ireland can be maintained post Brexit
Huge overspend on hospital on hospital without patients
The Public Accounts Committee set to investigate a "7-million euro overspend" on a hospital which "will never have patients on beds". Justin McCarthy reports