Music Passport: Journey Through Genocide in Rwanda
Music has always played an important role in the civil, economic and social life of Rwanda. Throughout the genocide it became a tool of propaganda, through the songs of artists who were working on behalf of the government implementing the killings.
JP Samputu is a leading Rwandan artist who works hard to contribute to the positive stories of peace love and forgiveness. He himself struggled throughout the genocide, and is an amazing ambassador for forgiveness and reconciliation.
Mighty Popo, also known as Jacques Murigande is hugely influential in Rwanda, and beyond. He began life as a refugee in Burundi born to Rwandan parents, before emigrating to Canada where he went big on the blues scene. He is currently living in Rwanda with his wife Bea, and their two children. He is founder of the Kigali Up Music festival, and involved in the setting up of the Government's first ever music school which aims to improve the music industry in Rwanda.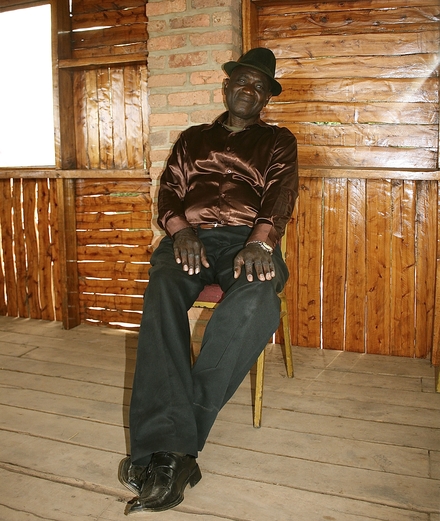 Makanyaga
Ntali, Popo's son with Kathryn
The Oakdale Music School in Kigali was set up by American Marlene Lee, and is now under the directorship of Aimable Nsabayesu. The school itself is a pot of positivity with young musicians improving their musicianship in a range of instruments. Nsabayesu believes music should be reclaimed for positive means, and he has built a beautiful school that was a real treat to visit. They have visiting music teachers from all over the world, who come and give of their time.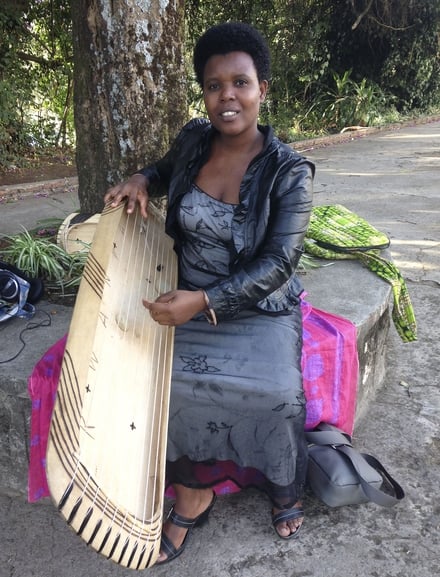 Sophie Nzayisenga
We met with popular artists Knowless and Christopher. You can find out more of their music at Kina Music
When looking at how music has contributed to the healing of relations between people in Rwanda, we visited Solace Ministries where we met with Jean Gakwandi. For more about Solace Ministries
Chris Nicholson from Musicians Without Borders brought us to visit their project in Kigali.
Dicken Marshall set up Rafiki Records in Rwanda and currently works with many artists in East Africa. He is currently based in Addis Ababa.
Irishman Neil Goodwin, is a nomadic world music enthusiast and energy consultant. He is currently working on a very interesting project to use music to promote the benefits of solar energy and publicise the dangers of kerosene gas.
Sophie Nzayisenga is Rwanda's leading inanga player and tours Africa extensively. Her music is sublime. You can take a look at her here http://www.youtube.com/watch?v=WveOfLJfZpE
Mike Kayihura is currently signed to Rafiki Records. Having grown up all over East Africa he is writing some really original music. Definitely one to watch.
Musician and producer Albert Rudatsimburwa is the Director of Contact FM, one of Rwanda's leading commercial stations. Having returned to Rwanda in 1994 after almost 30 years, he is really adding to the creative economy through his music and media production.
We also spoke with singing legends Makanyaga and Mariye Yahani.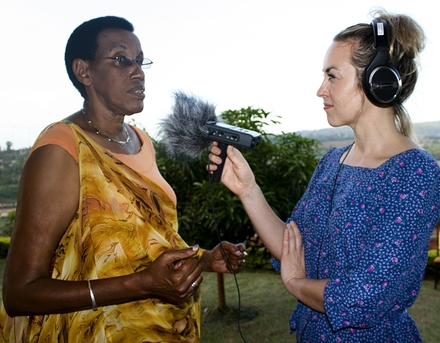 Mariye Yahani
Producer: Elizabeth Laragy