Mooney Goes Wild Sunday 4 March 2018
Follow Us On Social Media:
Facebook: www.facebook.com/rtenature
E-mail Us: mooney@rte.ie
Caring For Wild Animals
Please note that many species of mammals, birds, invertebrates etc... are protected under law and that, even with the best of intentions, only someone holding a relevant licence from the National Parks & Wildlife Service should attempt the care of these animals. For full details, please click here to read the NPWS Checklist of protected & rare species in Ireland. If you are concerned about a wild animal, please contact your local wildlife ranger - click here for details.
Events & Listings
Click here for a full list of events taking place around the country, and movies currently on release, which might be of interest to wildlife lovers!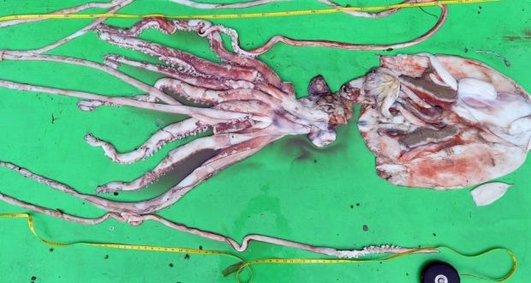 Giant Squid
Giant squid remain one of the most enigmatic animals on the planet, and one of mythic proportions.
The Giant Squid recently acquired by the National History museum in Dublin isn't quite that big - measuring in at a meagre 5.8 meters.
It was caught 118 miles off the Kerry coast - after it found its way into shallower waters than the abyssal depths in which squid normally dwell.
Only seven of these rare specimens have been recorded in Irish waters since records began almost 350 years ago.
It's currently in refrigerated storage at a secret facility in Dublin, where Richard Collins met with Paolo Viscardi, Zoology Curator with the Natural History Museum...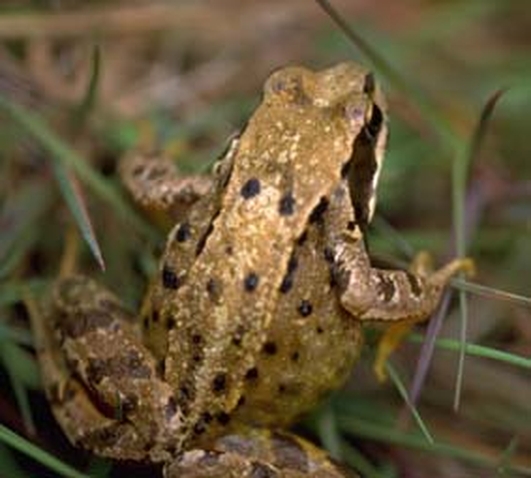 Frogs
Right now most are still hiding underneath stones, old logs and deep within hedgerows... but very soon, if not already, the Jeremy Fishers of this world will be emerging from winter hibernation and embracing the breeding season with full gusto. The males will be striking up a chorus of loud croaking to attract females, one of nature's most distinctive sounds, heralding the arrival of Spring.
To discover more about the Common frog in this country and what this latest research could mean... Sheila O'Callaghan has been out to the grounds of University College Dublin to meet Rob Gandola, senior science officer at the Herpetological Society of Ireland...
Hedgerows: It is an offence to 'cut, grub, burn or otherwise destroy hedgerows on uncultivated land during the nesting season from 1 March to 31 August, subject to certain exceptions'. For more information, click here.
To contact your local wildlife ranger, click here for contact details. To read the Wildlife (Amendment) Act 2000, click here.
IMPORTANT NOTICE
Please DO NOT send any live, dead or skeletal remains of any creature whatsoever to Mooney Goes Wild.
If you find an injured animal or bird, please contact the National Parks & Wildlife Service on 1890 20 20 21, or BirdWatch Ireland, on 01 281-9878, or visit www.irishwildlifematters.ie
***CLICK HERE TO FIND OUT EVERYTHING YOU NEED TO KNOW ABOUT DAWN CHORUS 2017!***
***Download the Dawn Chorus 2017 podcasts***
Dawn Chorus 2017 - First Hour - 00:00 - 01:00
Dawn Chorus 2017 - Second Hour - 01:00 - 02:00
Dawn Chorus 2017 - Third Hour - 02:00 - 03:00
Dawn Chorus 2017 - Fourth Hour - 03:00 - 04:00
Dawn Chorus 2017 - Fifth Hour - 04:00 - 05:00