Mooney Goes Wild, Sunday November 12th 2017
Follow Us On Social Media:
Facebook: www.facebook.com/rtenature
E-mail Us: mooney@rte.ie
Caring For Wild Animals
Please note that many species of mammals, birds, invertebrates etc... are protected under law and that, even with the best of intentions, only someone holding a relevant licence from the National Parks & Wildlife Service should attempt the care of these animals. For full details, please click here to read the NPWS Checklist of protected & rare species in Ireland. If you are concerned about a wild animal, please contact your local wildlife ranger - click here for details.
Events & Listings
Click here for a full list of events taking place around the country, and movies currently on release, which might be of interest to wildlife lovers!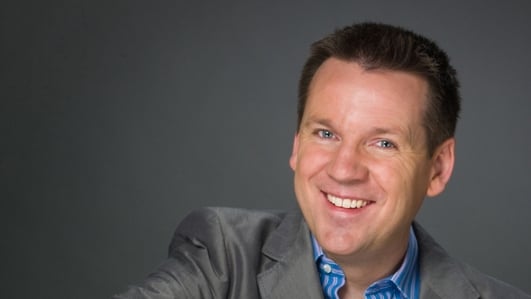 On Mooney Goes Wild tonight...
A busy show ... we find out about the Monarch Butterfly which landed on the head of an unsuspecting angler, and Ken Whelan explains why you should adopt a stream! Eric Dempsey meets author Declan Murphy to find out how woodpeckers are making their presence felt in Wicklow. And Eanna ni Lamhna travels to Clara Bog in County Offaly to learn about The Living Bog project, which plans to bring back to life an area the size of 7,000 Croke Parks! PLUS we talk to photographer Tina Claffey about her new book of stunning photographs of Ireland's bogs - and we have a competition to win one of three copies!
Migration Of Monarch Butterflies & Adopting Streams
The annual mass migrations of Monarch butterflies across North America have been called "one of the most spectacular natural phenomena in the world". No individual butterfly completes the entire round trip; female monarchs lay eggs for the next generation during the northward migration, and at least four generations are involved in the annual cycle.
After we featured this species on the programme recently, we got an e-mail from listener Greg Kenny from Clonmel, Co. Tipperary, which read:
Hi Derek, I heard your piece on the Monarch Butterfly. I have just returned from a wedding in South Carolina in the USA. My brother, who is a marine biologist had a few of us out fishing in his boat. While out a considerable distance from the shore, a butterfly landed on my sister's cap. I looked it up after hearing your programme, and it would appear to be a Monarch, resting while on route to Mexico. It's a fascinating nature tale! Such a small creature going south over a distance of 5000 km to the same mountain in Mexico every year. It was a privilege to have this fella visit us on the boat, if only for a few minutes! I really enjoy your programme, keep it up! Regards, Greg Kenny
Left and top right: Greg's sister Laura Doherty with the Monarch butterfly; bottom right: Greg's niece Fiona Kenny with the spot tail bass
Greg joins us on the line to tell us about this fantastic encounter! If you've had a wildlife experience that you'd like to share with our listeners, do get in touch - e-mail mooney@rte.ie.
And to contact Greg's brother Paul about the eco-adventure business that is mentioned in the interview, e-mail captpkenny@aol.com. Greg says "he will guarantee any potential customers a wonderful day out in his boat to observe some spectacular and very interesting wildlife!".
Adopt A Stream
In recent years there has been increasing interest in the conservation and management of small streams. This has led to a new initiative which involves training volunteers to adopt a stream to improve the overall health of our fisheries. Marine and Freshwater Fisheries Consultant, Dr. Ken Whelan, joins us in studio to tell us more...
Prospective volunteers can find out more about the Small Streams Course by visiting www.atlanticsalmontrust.org/small-streams-course. SSCS is now available to River Trusts and other groups who wish to organise small stream assessment training programmes. Contact administrator@atlanticsalmontrust.org.
Wicklow's Woodpeckers
That is of course the them to The Woody Woodpecker Show, which enjoyed great popularity from the 1940s, right through to the 90s. If you're young enough you may remember fondly his trademark "Guess Who?" and that trademark woodpecker drumming sound.
Let's have another listen, this time to a recording of real woodpecker drumming:
Video: Peter Alfrey / YouTube
Unlike Woody Woodpecker, that drumming sound is not a fading memory. And for residents of counties Down and Wicklow is becoming an increasingly common occurrence. That's because the Greater Spotted Woodpecker has made a return to Ireland in recent years, and "Guess Who?" might even be heard in your neighbourhood soon!
So intrigued was Declan Murphy at the comeback, that he set up an observation post to study a nesting pair in woods in County Wicklow. His observations have been gathered in a new book called A Life In The Trees. This unique and personal account, of a family of woodpeckers raising their young, draws the reader deep into the world of this fascinating species.
Ornithologist Eric Dempsey recently walked through those woods with Declan, to the spot where he had observed the nesting family...
A Life In The Trees, by Declan Murphy, costs €20 and is available from the BirdWatch Ireland store - click here to find out how to order it. It's also available from a number of bookstores in Co. Wicklow: The Bridge Bookshop in Wicklow Town, Blessington Bookshop, The Village Bookshop in Greystones and Magpie's in Enniskerry. The ISBN is 9-781911-180739.
For further information, visit http://alifeinthetreesdeclanmurphy.blogspot.ie/.
PODCAST - Woodpeckers: A Life In The Trees
Author Declan Murphy reads an extract from his book 'A Life In The Trees'. For more information about the book, and to listen back to Eric Dempsey's interview with Declan, visit www.rte.ie/mooney.
The Living Bog & Tapestry Of Light
Ireland's boglands are like a living history book, telling us the stories of the Irish landscape and the people who have lived here for thousands of years. These rich peatlands have always been intricately linked with Irish culture and tradition - until, that is, mechanical turf-cutting and the demands for peat as a fuel for electricity caused untold damage to every raised bog in the country.
But there's good news, thanks to Ireland's largest single raised bog restoration project – The Living Bog – which plans to bring back to life an area of raised bog, the size of which will be the equivalent of 7,000 Croke Parks!
Eanna ni Lamhna visited Clara Bog in County Offaly, where she met with geologist, botanist and broadcaster, Dr. John Feehan, Ronan Casey from The Living Bog and photographer Tina Claffey, with her new book Tapestry Of Light – a publication of photographs of Ireland's bogs and wetlands, which also features poetry by John Sheahan...
***COMPETITION TIME!***
Tapestry Of Light – Ireland's Bogs And Wetlands As Never Seen Before, by Tina Claffey, is published by Artisan House; the ISBN is 9-780992-690861 and the RRP is €25. It is an absolutely stunning book of breathtaking photographs of our boglands - and we have THREE signed hardback copies to give away! To enter, just e-mail us the answer to this question:
Which type of bog plant features on the front cover of 'Tapestry Of Light' - is it:
a) Sundew
b) Moondew
c) Stardew
E-mail your answer, along with your name, address and phone number, to mooney@rte.ie. Entries close at midnight on Saturday, November 18th. Good luck!
For more information about The Living Bog, visit www.raisedbogs.ie. For further information about Tapestry Of Light, visit www.artisanhouse.ie/product/tapestry-of-light or to view more of Tina's images, visit her website, www.tinaclaffey.com, or her Facebook page.
Hedgerows: It is an offence to 'cut, grub, burn or otherwise destroy hedgerows on uncultivated land during the nesting season from 1 March to 31 August, subject to certain exceptions'. For more information, click here.
UPDATE: February 29th 2016 - Press Release From BirdWatch Ireland:
Putting the record straight: Dates for burning and hedge-cutting have NOT changed
BirdWatch Ireland, Ireland's largest conservation charity, is very concerned about misinformation that is currently circulating regarding the dates within which the burning of vegetation and cutting of hedges is permitted. It would like to remind landowners that all burning and cutting must cease on 29th February this year and that burning and cutting remains prohibited from 1st March to 31st August.
Despite attempts by the Minister for Arts, Heritage and the Gaeltacht, Heather Humphreys T.D., to change the laws regulating these dates by introducing the Heritage Bill 2016 earlier this year, it is important to note that the proposed date changes were ultimately NOT made. This is because the bill failed to pass through both houses of the Oireachtas before the recent dissolution of the Dáil in advance of the general election.
The laws in place governing the dates for hedge-cutting and upland burning therefore remain unchanged. The period within which cutting and burning is prohibited are set down in Section 40 of the Wildlife Act 1976 (as amended in 2000), which states that:
(a) It shall be an offence for a person to cut, grub, burn or otherwise destroy, during the period beginning on the 1st day of March and ending on the 31st day of August in any year, any vegetation growing on any land not then cultivated.
(b) It shall be an offence for a person to cut, grub, burn or otherwise destroy any vegetation growing in any hedge or ditch during the period mentioned in paragraph (a) of this subsection (above).
The existing law provides exemptions for road safety and other circumstances and should be read carefully to ensure compliance.
Section 40 of the Wildlife Act exists to protect nesting birds. Many of our upland bird species are in decline and are in danger of extinction in Ireland; amongst them is the Curlew, which has declined by 80%. Many birds which nest in hedgerows into August are also in serious decline, including the endangered Yellowhammer. The changes to the cutting and burning dates which had been proposed in the now-defunct Heritage Bill 2016 would have caused serious impacts to these birds. A petition launched by BirdWatch Ireland in conjunction with several other national conservation organisations to stop these changes attracted more than 16,200 signatures and rising.
BirdWatch Ireland would also like to advise members of the public that if they see hedges being cut or fires in the uplands on or after 1st March, such activity could be illegal. In such cases, we would encourage people to contact the National Parks and Wildlife Service (www.npws.ie) to report such activity.
BirdWatch Ireland warmly welcomes the demise of the Heritage Bill 2016 and sincerely hopes that any future administration will consider the importance of Ireland's natural heritage and will not attempt to reintroduce such a flawed and damaging piece of legislation.
To contact your local wildlife ranger, click here for contact details. To read the Wildlife (Amendment) Act 2000, click here.
IMPORTANT NOTICE
Please DO NOT send any live, dead or skeletal remains of any creature whatsoever to Mooney Goes Wild.
If you find an injured animal or bird, please contact the National Parks & Wildlife Service on 1890 20 20 21, or BirdWatch Ireland, on 01 281-9878, or visit www.irishwildlifematters.ie
***CLICK HERE TO FIND OUT EVERYTHING YOU NEED TO KNOW ABOUT DAWN CHORUS 2017!***
***Download the Dawn Chorus 2017 podcasts***
Dawn Chorus 2017 - First Hour - 00:00 - 01:00
Dawn Chorus 2017 - Second Hour - 01:00 - 02:00
Dawn Chorus 2017 - Third Hour - 02:00 - 03:00
Dawn Chorus 2017 - Fourth Hour - 03:00 - 04:00
Dawn Chorus 2017 - Fifth Hour - 04:00 - 05:00 Oceanus: Ocean Journey
No Details
1:30
Woody Woodpecker Song
Mel Blanc
2:08