Mooney Goes Wild, Sunday July 9th 2017
Dawn Chorus 2018
This year's Dawn Chorus programme will take place on Sunday, May 6th 2018, and will be broadcast from across Europe and beyond between midnight and 7am! For more information, click here.
Follow Us On Social Media:
Facebook: www.facebook.com/rtenature
E-mail Us: mooney@rte.ie
Caring For Wild Animals
Please note that many species of mammals, birds, invertebrates etc... are protected under law and that, even with the best of intentions, only someone holding a relevant licence from the National Parks & Wildlife Service should attempt the care of these animals. For full details, please click here to read the NPWS Checklist of protected & rare species in Ireland. If you are concerned about a wild animal, please contact your local wildlife ranger - click here for details.
Events & Listings
Click here for a full list of events taking place around the country, and movies currently on release, which might be of interest to wildlife lovers!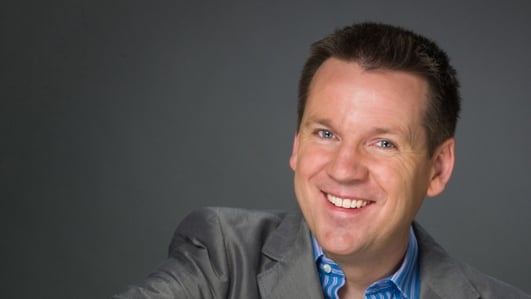 On Mooney Goes Wild tonight...
World President of Apimondia, Philip McCabe, explains how bees can withstand the sweltering heat of the Middle East and the deadly sub zero temperatures in eastern Europe. Glenn King tells us why spider venom could help protect the brain from devastating stroke damage. And Terry Flanagan learns more about a safe haven for injured wild animals found anywhere in the country – the Kildare Animal Foundation...
Bee-ing President
On Saturday, January 14th of this year, RTÉ Radio 1 broadcast a special profile documentary about Philip McCabe - Mooney Goes Wild's resident bee expert for many years, and the current President of Apimondia - the International Federation of Beekeepers' Associations. His role as President of Apimondia has seen him travel from Kazakhstan to Dubai to Tehran, addressing politicians, presidents and princes, helping explain to those at the very highest level why we need to do all we can to protect the world's bee populations. Tonight Philip is in studio with Derek, and MGW regular panellists Richard Collins and Eanna ni Lamhna, to give us a very special insight into this unique position...
***For more information about, and to listen back to, The Beeman, click here.***
Spider Venom & Strokes
Around this time last year, Eanna brought us the story of how spider venom could one day be used as a treatment for cancer. French scientist Dr. Michel Dugon, who is based at NUI Galway, is working on turning the poison from arachnids into lifesaving medicine (to listen back to this interview and find out more about the story, click here).
By sequencing the DNA of toxins in the venom of the Darling Downs Funnel Web Spider, researchers the protective molecule that could potentially help victims of strokes. Photo: Bastian Rast / ArachnoServer
There are more than 30,000 known species of spider. Each has a different type of venom and, to date, less than 100 of them have been investigated for their therapeutic potential. Needless to say that Dr. Dugon is not the only one believing in the as-yet untapped potential of spiders. Scientists in Australia are now researching how they might be used to treat strokes. Strokes are the second largest cause of death worldwide. A stroke occurs when blood flow to the brain is interrupted and the brain is starved of oxygen. About 85% of strokes are caused by blockages in blood vessels in the brain, with the rest due to bleeds when vessels rupture. To explain more about his research in this area, we're joined from Brisbane by Professor Glenn King, a Professorial Research Fellow at the Institute for Molecular Bioscience, in the University of Queensland's Centre for Pain Research...
To read Professor King's paper 'Potent neuroprotection after stroke afforded by a double-knot spider-venom peptide that inhibits acid-sensing ion channel 1a', which was published this year in the Proceedings of the National Academy of Sciences of the United States of America, click here. And for more information on Professor King and his work, click here.
Kildare Animal Foundation
It's that time of year when there's a baby bonanza in the wildlife world. Fledgling birds are learning to fly and fend for themselves; newly born hedgehogs – or hoglets, as they're known – are beginning to venture out as their mothers go in search of water and food. But with all this extra activity comes an increased risk to safety and, for this reason, this is also sadly known as the orphan season. On our roads we see a steep rise in the number of wildlife casualties, but what would you do if you came across an injured animal or bird? Well, you could call your local vet, or seek advice from the ISPCA or a Wildlife Ranger, or you could bring the creature to a dedicated rehabilitation organisation, such as the Kildare Animal Foundation.
Dan Donoher from the Kildare Wildlife Foundation, along with one of the centre's patients...
Situated just outside Kildare town, and up and running for more than twenty years now, the Foundation treats a variety of injured and abandoned animals, which are found not only within the county but all over the country. Recently our reporter, Terry Flanagan, headed down to see the work that's being carried out there. Dan Donoher, who's a wildlife rehabilitator, was there to meet him ...
For more information on the work of the Kildare Animal Foundation, visit www.animalfoundation.ie.
Hedgerows: It is an offence to 'cut, grub, burn or otherwise destroy hedgerows on uncultivated land during the nesting season from 1 March to 31 August, subject to certain exceptions'. For more information, click here.
To contact your local wildlife ranger, click here for contact details. To read the Wildlife (Amendment) Act 2000, click here.
IMPORTANT NOTICE
Please DO NOT send any live, dead or skeletal remains of any creature whatsoever to Mooney Goes Wild.
If you find an injured animal or bird, please contact the National Parks & Wildlife Service on 1890 20 20 21, or BirdWatch Ireland, on 01 281-9878, or visit www.irishwildlifematters.ie