Mooney Goes Wild, Sunday April 23rd 2017
Dawn Chorus 2018
This year's Dawn Chorus programme will take place on Sunday, May 6th 2018, and will be broadcast from across Europe and beyond between midnight and 7am! For more information, click here.
Follow Us On Social Media:
Facebook: www.facebook.com/rtenature
E-mail Us: mooney@rte.ie
Caring For Wild Animals
Please note that many species of mammals, birds, invertebrates etc... are protected under law and that, even with the best of intentions, only someone holding a relevant licence from the National Parks & Wildlife Service should attempt the care of these animals. For full details, please click here to read the NPWS Checklist of protected & rare species in Ireland. If you are concerned about a wild animal, please contact your local wildlife ranger - click here for details.
Events & Listings
Click here for a full list of events taking place around the country, and movies currently on release, which might be of interest to wildlife lovers!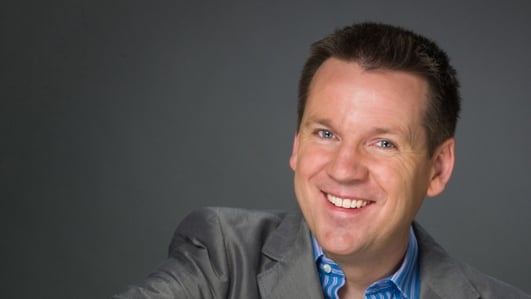 On Mooney Goes Wild tonight...
As the 2017 Dawn Chorus fast approaches, we find out how to create an oasis of biodiversity in your own back garden with renowned bird expert, Jim Wilson, whose classic guide to garden birds has just been republished in a new, revised edition. We journey to Canada to hear Rhonda O'Keeffe Arsenault give us an ode to the bergs of Iceberg Alley, one of Newfoundland's best tourist attractions. And calling all volunteers! How would you fancy spending two weeks on Rathlin Island as a bird guide? Alison McFaul explains more....
Jim Wilson's Garden Birds
Our Dawn Chorus looms large on the horizon, so what better time to try and find out more about our feathered friends? There is perhaps no better pocket-sized companion book than Ireland's Garden Birds: A Guide To Attracting And Identifying Garden Birds by Oran O'Sullivan & Jim Wilson; a revised edition has just been published and Jim Wilson joins us now from our Cork studios to tell us more about it!
Ireland's Garden Birds: A Guide To Attracting And Identifying Garden Birds by Oran O'Sullivan & Jim Wilson is published by The Collins Press; the ISBN is 9781848893030 and the RRP is €14.99. For further information about the book, click here. You might also enjoy reading Oran O'Sullivan's blog and visiting Jim Wilson's website for more bird news!
***COMPETITION TIME!***
With thanks to The Collins Press, we have FOUR copies of Ireland's Garden Birds: A Guide To Attracting And Identifying Garden Birds to give away! To be in with a chance of winning this fab book, all you have to do is answer the following question:
Which type of garden bird shares its name with an 80s pop band? Is it:
a) Pied Wagtail
b) House Martin or
c) Feral Pigeon
Please e-mail your name, answer and address to mooney@rte.ie. Closing date for entries is 09:00 on Friday, April 28th 2017. Good luck everyone!
The Bergs Of Newfoundland
With Easter behind us, you could say the tourist season is about to begin and we can look forward to warmer months ahead. That got us thinking: if there was one place in the world you could go to, where would it be? Would you like to be whisked away on a romantic getaway to the Taj Mahal? Or take on the challenge of climbing all 1,710 steps to get to the top of the Eiffel Tower? And if you're someone coming to Ireland, what would you chose? Would it be kissing the Blarney Stone in return for the gift of the gab? Or travelling to County Clare to take in the extraordinary beauty of the Cliffs of Moher?
Of course the real attraction for many tourists who come to Ireland is because it's the first port of call for anyone tracing their Irish roots. Then there are the thousands of Irish immigrants, many who journeyed to Canada - which is where we travel to next, to talk to Rhonda O'Keefe Arsenault in Ferryland, Newfoundland. Rhonda's great-grandfather came from Carrick-on-Suir in Tipperary, and she runs a couple of guesthouses on the Irish Loop, an area for the massive icebergs that go floating by. One in particular attracted global attention last week, when a photo of a helicopter on the iceberg went viral. The person who captured that image was Rhonda, and she joins us this evening from Ferryland Cottage to describe living in the company of these icy floating giants...
Picture courtesy Rhonda O'Keefe Arsenault, Ferryland Cottage
To find out more about the Irish Loop, visit www.newfoundlandlabrador.com/PlacesToGo/IrishLoop, and to watch the video that Rhonda chats about, from Newfoundland & Labrador Aerial Productions, press play on the video below. For more videos from NL Aerial Productions, click here.
Call For Rathlin Volunteers!
Have you ever dreamt of leaving the rat race behind, of flying the coop and fleeing to a place where you have mostly nature and wildlife for company? Do you dream of escaping to a beautiful island of spectacular seabirds? If so, Alison McFaul, Visitor Experience Manager at Rathlin West Light Seabird Centre, may have just the answer for you! She joins us this evening from the island of Rathlin, off the coast of County Antrim, and the northernmost point of Northern Ireland, to tell us more about this exciting opportunity!
Puffin with sandeels; puffins are one of the favourite visitors to Rathlin Island!. Credit Chris Gomersall (rspb-images.com)
PRESS RELEASE FROM RSPB NI:
Fancy a taste of island life?
Do you dream of escaping the rat race? Fancy living and working on Rathlin Island - Northern Ireland's only inhabited offshore island?
If so, RSPB NI would love to hear from you! The nature conservation charity is on the lookout for 100 enthusiastic volunteers to help excite, inform and inspire visitors to the unique Rathlin West Light Seabird Centre
Rathlin Island is home to around 125 residents but in spring and summer the island's 'population' explodes, as tens of thousands of seabirds come ashore and nest on the craggy cliff stacks. Kittiwakes, razorbills, guillemots and, everyone's favourite, the puffin jostle for space to breed and raise their young – the sight, sound (and smell!) is like nothing else.
Last year more than 17,000 people flocked to see this amazing spectacle, with almost half coming from outside the UK.
As well as the breathtaking colony, visitors were delighted to be able to explore the unique 'upside-down' West lighthouse for the first time. With its lamp glowing red at the foot (to allow for the dense, low fog that sometimes shrouds the island), the lighthouse has been restored to give visitors an idea of what island life was like in years gone by.
However it just wouldn't have been possible to give guests such a great experience without the help of many dedicated volunteers.
The 2016 team ranged enormously in age, hailed from all parts of the UK, Ireland and further afield and had various levels of knowledge about birds and nature. Their reasons for volunteering were just as varied. Some wanted to gain experience in their chosen career path, while others wanted an active working holiday - 164 steps from the visitor centre to the bottom of the lighthouse is a fast-pass to fitness!
Others had a passion for photography and loved exploring the island's nooks and crannies on their days off. Stunning scenery as far as the eye can see, including views of Fair Head and the Mull of Kintyre, made for many a postcard-perfect shot. For many of the volunteers though, just getting a taste of island life, meeting new people and experiencing the wonderful sense of community made their stay truly unforgettable.
Volunteers are needed from mid-March to mid-September 2017. Accommodation is provided and a minimum commitment of two weeks (Monday to Monday) is preferable. Interested? Find out more by e-mailing volunteers@rspb.org.uk or calling RSPB NI on 048 9049 1547.
Hedgerows: It is an offence to 'cut, grub, burn or otherwise destroy hedgerows on uncultivated land during the nesting season from 1 March to 31 August, subject to certain exceptions'. For more information, click here.
To contact your local wildlife ranger, click here for contact details. To read the Wildlife (Amendment) Act 2000, click here.
IMPORTANT NOTICE
Please DO NOT send any live, dead or skeletal remains of any creature whatsoever to Mooney Goes Wild.
If you find an injured animal or bird, please contact the National Parks & Wildlife Service on 1890 20 20 21, or BirdWatch Ireland, on 01 281-9878, or visit www.irishwildlifematters.ie