Mooney, Thursday August 28th 2014
***MOONEY GOES WILD NOMINATED FOR ROSE D'OR AWARD!!***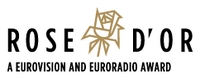 The prestigious annual Rose D'Or Awards (now in their 55th year) honour the very best of international radio, TV and online entertainment programmes, and they will take place later this year. Over 400 programmes from more than 130 broadcasters and production companies in 33 different countries were submitted for this year's Rose d'Or awards. For the first time, a new competition category, 'Radio Event Of The Year' was created. We entered European Dawn Chorus in this category, and we're absolutely delighted to let you know that we're one of the final nominees!! And another programme from the Mooney team, called A Very Merry Mooney Tunes, has been shortlisted in the Radio - Music Show category! Click here to read more about the 2016 Rose D'Or Finalists, and click here to relive - and re-listen to - all the beautiful Dawn Chorus birdsong from right across Europe.
***To visit The Mooney Show website, click here!***
Facebook: www.facebook.com/rtenature
Twitter: @naturerte
Singers In The Shower 2014 - Live Final
*WE HAVE NOW SELECTED OUR FINALISTS FOR THE SINGING IN THE SHOWER COMPETITION, AND WE WILL FIND OUT WHO THE WINNER IS DURING THE LIVE FINAL, THIS AFTERNOON, AUGUST 28TH. THANK-YOU TO EVERYBODY WHO ENTERED!*
The winner of MOONEY's Singing in the Shower competition will get a Voucher from TileStyle worth €2500.
TileStyle is a one stop shop, offering a vast selection of high quality Bathrooms, Tiles, Stone, Wood Flooring and Paint. TileStyle is open 7 days a week and is conveniently located just off the M50 at Exit10. Their highly trained team is available to offer any advice or assistance you might need. Meet them here or drop into the stunning showroom. To find out more visit www.tilestyle.ie
To enter, all you had to do was make an audio recording of yourself singing in the shower. (If you do this during your daily wash you will not waste water).
We asked you to send your audio recording, not to exceed one minute in duration, along with your name and contact number to mooney@rte.ie. Please do not send recordings of original compositions. Click here to read terms and conditions for RTÉ.ie and click here to read competition terms and conditions.
Entry to the competition confirms your acceptance of these terms and conditions.
The prize for Ireland's Best Singer in the Shower, as decided by our panel of judges, will be announced on Mooney. The judges' decision is final and no correspondence will be entered into.
Please note that if you submit a recording, RTÉ reserve the right to use this material as it sees fit in accordance with the terms and conditions for rté.ie.
Our five finalists this afternoon are Kelly McAuley from Monaghan, who sings Get Happy, Paul O'Donnell from Navan, who sings The Dance, Patricia Lee from Sandymount, who sings On Top Of The World, Barry Kavanagh from Rush, who sings My Way, and Kayleigh Cullinan from Kimmage, who sings Nella Fantasia.
Kelly McAuley performing
Paul O'Donnell performing
Mooney reporter Brenda Donohue chats to Patricia Lee
Barry Kavanagh performing
Kayleigh Cullinan performing
Our guest judge today is none other than the fabulous Paul Harrington!
A couple of weeks ago, Paul mentioned that he has a new show called Lights Of Home in The Sugar Club on September 18th. It will contain entirely new material. He asked Mooney listeners to e-mail him photos around the theme of 'Light of Home'. He says he was inundated with all sorts of photos - sunsets, lighthouses etc... and he will match these images to his songs and use them in the Sugar Club gig on a big screen. So he'd like to thank Mooney listeners for sending them in!
For more information about the concert, click here.
Well done to all our singers on such wonderful performances - but there can only be one winner, and she is ... Kayleigh Cullinan! Congratulations Kayleigh!
Winner Kayleigh accepting her €2,500 voucher from Tony Murphy, from TileStyle
From left to right: Paul O'Donnell, Kelly McAuley, Kayleigh Cullinan, Shay Byrne, Brenda Donohue, Patricia Lee, Barry Kavanagh, Tony Murphy and Paul Harrington