Mooney, Friday August 22nd 2014
Death Of Dick Warner, Environmentalist And Mentor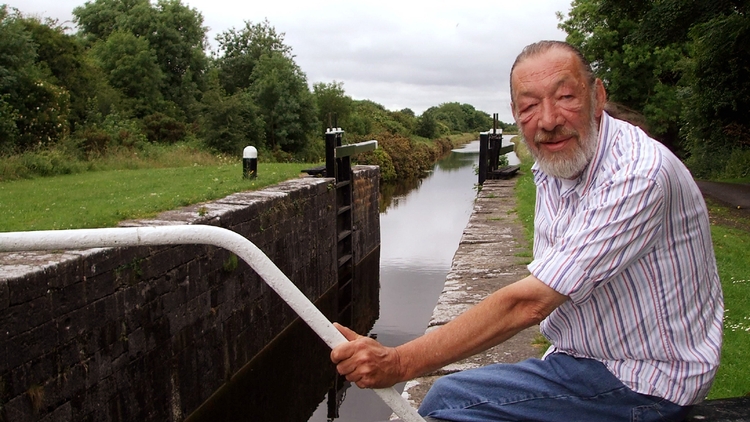 We were devastated to learn of the untimely death of naturalist, broadcaster, environmentalist and mentor to many of those on Mooney Goes Wild, Dick Warner. Dick worked on over over 90 broadcast television documentaries, including the memorable Waterways series. Our deepest sympathies to Dick's family and friends.
To read more, visit www.rte.ie/news/ireland/2017/0616/883377-dick-warner-death.
***CLICK HERE TO FIND OUT EVERYTHING YOU NEED TO KNOW ABOUT DAWN CHORUS 2017!***
***Download the Dawn Chorus 2017 podcasts***
Dawn Chorus 2017 - First Hour - 00:00 - 01:00
Dawn Chorus 2017 - Second Hour - 01:00 - 02:00
Dawn Chorus 2017 - Third Hour - 02:00 - 03:00
Dawn Chorus 2017 - Fourth Hour - 03:00 - 04:00
Dawn Chorus 2017 - Fifth Hour - 04:00 - 05:00
Dawn Chorus 2017 - Sixth Hour - 05:00 - 06:00
Follow Us On Social Media:
Facebook: www.facebook.com/rtenature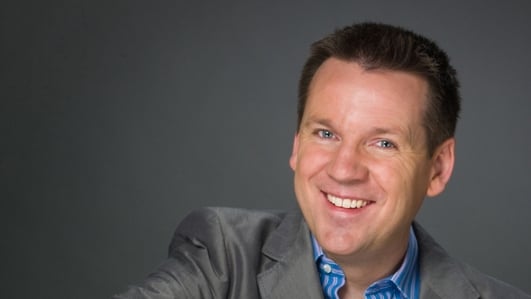 On Mooney Goes Wild today...
Find out how eggshells are not as simple as you thought - and that they act as sunblock for embryos! Derek hears how salmon stocks are lower than ever before. And Terry Flanagan reports on how birds are disappearing in Limerick...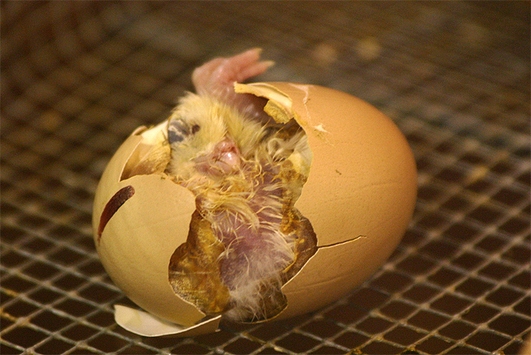 Sunblock In Eggshells
When we tap the top of our boiled eggs at the breakfast table, it's fair to say that few of us would pause to consider what makes up this firm but fragile substance.
The eggshell is mostly made up of calcium carbonate, but according to Dr. Stephen Portugal, eggshells are complex structures and far more sophisticated than many people would realise or appreciate.
He believes that eggshell pigmentation may act as 'sunblock' - controlling the light reaching embryos.
Dr. Steven Portugal is a lecturer in Animal Behaviour & Physiology from Royal Veterinary College, University of London, and he joins us this afternoon from the BBC studios in Oxford...
To read Dr. Portugal's paper First light for avian embryos: eggshell thickness and pigmentation mediate variation in development and UV exposure in wild bird eggs, click here.
National Heritage Week
National Heritage Week takes place from tomorrow until August 31st, with a variety of events happening all across the country. Eanna brings us a sample of those. To learn more about National Heritage Week, and find out what's happening in your local area, visit www.heritageweek.ie.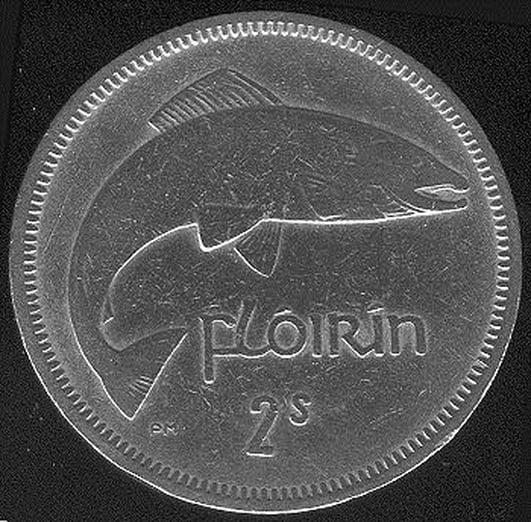 Irish Salmon Stocks
The salmon goes far back in Irish culture, at the very least as far back to the time of the Fianna when, as the story has been told down through generations, the young Fionn Mac Cumhaill mistakenly ate the salmon of knowledge he was cooking for his master. It is a food fit for a Queen, and we have even celebrated it on our currencies. So we would be a bit miffed if our iconic wild salmon disappeared from our waterways...
The Atlantic Salmon Trust, and other fishing organisations in England and Wales, has urged the Government there to take urgent action to halt the decline in salmon stocks following the worst estimates of salmon stocks on record.
To tell us what is going on there, and whether we have the same difficulties here in Ireland, we are joined this afternoon from RTÉ's Galway studio by Dr Cathal Gallagher, Head of Research for Inland Fisheries Ireland.
Dinosaur 13
If you play the above clip, you'll see the trailer of the documentary film Dinosaur 13, which is currently showing at the Lighthouse Cinema in Dublin. It tells the story of Sue, a Tyrannosaurus Rex skeleton discovered in South Dakota in 1990.
At that time, it was the largest, most complete T Rex ever discovered, and the palaeontologists who stumbled across the fossil should have expected international acclaim as a result. Instead they became embroiled in a battle with the FBI, the National Guard, court action and prison.
Our very own Dr. Richard Collins saw the film during the week, and he's in studio to give us his opinion on what he saw...
For the times that the film is screening in the Lighthouse Cinema, click here.
For more information about the film, visit www.dinosaur13movie.com.
New Elephant Calf At Dublin Zoo
Some good news coming out of Dublin Zoo in recent weeks and days; first of all, the news that a baby bull elephant was born to Elephant Mum Yasmin last month. And this week, ANOTHER bull calf born! It was born last Tuesday to Elephant Mum, Anak.
And if that wasn't enough, a THIRD pregnant cow is due to give birth in about a month's time!
It's all go at the Zoo, and it's been incredibly busy with visitors keen to see these cute little calves. Katriona McFadden heads over to the Zoo to meet up with Director Leo Oosterweghel at the elephant enclosure...
PRESS RELEASE: The baby boom continues! Dublin Zoo announce birth of second Elephant Calf!
The excitement continues at Dublin Zoo with the announcement of the arrival of a second Asian elephant calf this week. The healthy male calf was born to mother Anak at 6.24am on Tuesday 19th August weighing in at 70kg. This is another extraordinary achievement for the animal care team at Dublin Zoo.
The calf, which is yet to be named, will join the rest of the herd – Bernhardine, Asha, Yasmin and her new calf which was born last month, mum Anak and Dad Upali in the Kaziranga Forest Trail at Dublin Zoo which is sponsored by The Natural Confectionery Company.
Details of the 'Month of the Elephant' will be available at www.dublinzoo.ie from September 15th.
Leo Oosterweghel, Director at Dublin Zoo commented, "We are all so excited here at Dublin Zoo. To have two healthy elephant calves born in such quick succession is wonderful. We're really pleased to have such great support from the Lord Mayor, Dublin City Council and The Natural Confectionery Company and we hope that the 'Month of the Elephant' allows people learn more about these impressive animals."
The Natural Confectionary Company will be announcing details of the second naming competition on their Facebook page where another lucky family will get to officially name the new arrival at an event in Dublin Zoo.
Visitors can see Upali, Bernhardine, Asha and Anak and Yasmin with their new calves at the Kaziranga Forest Trail daily. You can also keep an eye on the herd on the elephant webcam at www.dublinzoo.ie. Details of the TNCC naming competition can be found on www.facebook.com/thenaturalconfectionerycom
The keeper talk 'Elephant Encounters' happens at 12.30pm every day so this is a good time to visit the Kaziranga Forest Trail to learn more about Asian elephants.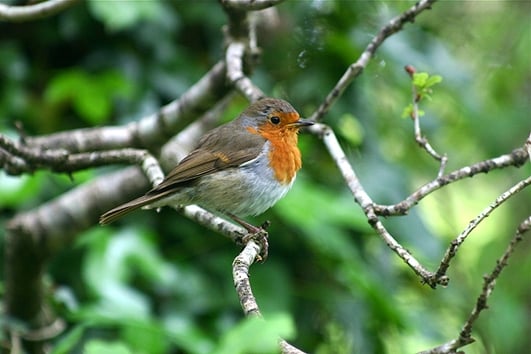 Disappearing Birds In Limerick
We had an e-mail earlier in the week from Maeve Meaney who lives in Limerick. Maeve is very worried that all the small birds have disappeared from her back garden. The only birds left are pigeons. Have these pigeons driven all her robins, wrens and starlings away, or is there something more sinister at play? We sent Terry Flanagan and Maura Turner, from the Limerick branch of BirdWatch Ireland, off to investigate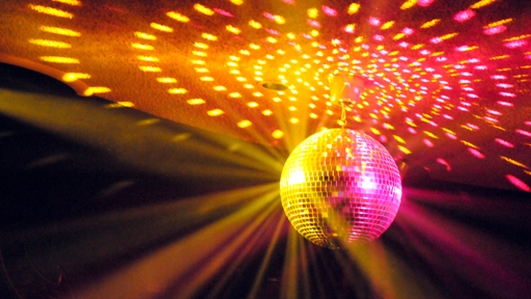 Singles Night Out!
We are organising a singles night out for our listeners who are over 35! The where and when is still being finalised, but if you are interested in joining in the fun, then send us an e-mail! Let us know your age, gender, and if you are single. You must be available to travel to the venue at your own expense. Please send your e-mail to mooney@rte.ie, with the subject line 'Singles Night Out'. And keep listening for further information!
Search For A Child Star Finalists
Earlier this year, we launched our competition to find Ireland's newest child star. The competition was open to boys and girls who were aged 10 years old or under. We asked you to record a piece that was no more than three minutes long, and e-mail it in to us.
The finalists, in no particular order, are:
- Hannah Kinsella (9 years old, from Lucan, Co. Dublin) with Pushover
- Nikki Brown (8 years old, from Saggart, Co. Dublin) with Colours Of The Wind
- Anna Lily Fox (6 years old, from Ballinalee, Co. Longford) with a Johnny Cash medley
- Laoise Farrell (9 years old, from Ogonnolloe. Co. Clare) with The Call
- Alannah Bermingham (10 years old, from Kilmacud, Dublin) with Colours Of The Wind
The date for the final will be announced shortly and the winner will perform at our Christmas Mooney Tunes concert.
Hedgerows: It is an offence to 'cut, grub, burn or otherwise destroy hedgerows on uncultivated land during the nesting season from 1 March to 31 August, subject to certain exceptions'. For more information, click here.
UPDATE: February 29th 2016 - Press Release From BirdWatch Ireland:
Putting the record straight: Dates for burning and hedge-cutting have NOT changed
BirdWatch Ireland, Ireland's largest conservation charity, is very concerned about misinformation that is currently circulating regarding the dates within which the burning of vegetation and cutting of hedges is permitted. It would like to remind landowners that all burning and cutting must cease on 29th February this year and that burning and cutting remains prohibited from 1st March to 31st August.
Despite attempts by the Minister for Arts, Heritage and the Gaeltacht, Heather Humphreys T.D., to change the laws regulating these dates by introducing the Heritage Bill 2016 earlier this year, it is important to note that the proposed date changes were ultimately NOT made. This is because the bill failed to pass through both houses of the Oireachtas before the recent dissolution of the Dáil in advance of the general election.
The laws in place governing the dates for hedge-cutting and upland burning therefore remain unchanged. The period within which cutting and burning is prohibited are set down in Section 40 of the Wildlife Act 1976 (as amended in 2000), which states that:
(a) It shall be an offence for a person to cut, grub, burn or otherwise destroy, during the period beginning on the 1st day of March and ending on the 31st day of August in any year, any vegetation growing on any land not then cultivated.
(b) It shall be an offence for a person to cut, grub, burn or otherwise destroy any vegetation growing in any hedge or ditch during the period mentioned in paragraph (a) of this subsection (above).
The existing law provides exemptions for road safety and other circumstances and should be read carefully to ensure compliance.
Section 40 of the Wildlife Act exists to protect nesting birds. Many of our upland bird species are in decline and are in danger of extinction in Ireland; amongst them is the Curlew, which has declined by 80%. Many birds which nest in hedgerows into August are also in serious decline, including the endangered Yellowhammer. The changes to the cutting and burning dates which had been proposed in the now-defunct Heritage Bill 2016 would have caused serious impacts to these birds. A petition launched by BirdWatch Ireland in conjunction with several other national conservation organisations to stop these changes attracted more than 16,200 signatures and rising.
BirdWatch Ireland would also like to advise members of the public that if they see hedges being cut or fires in the uplands on or after 1st March, such activity could be illegal. In such cases, we would encourage people to contact the National Parks and Wildlife Service (www.npws.ie) to report such activity.
BirdWatch Ireland warmly welcomes the demise of the Heritage Bill 2016 and sincerely hopes that any future administration will consider the importance of Ireland's natural heritage and will not attempt to reintroduce such a flawed and damaging piece of legislation.
To contact your local wildlife ranger, click here for contact details. To read the Wildlife (Amendment) Act 2000, click here.
IMPORTANT NOTICE
Please DO NOT send any live, dead or skeletal remains of any creature whatsoever to Mooney Goes Wild.
If you find an injured animal or bird, please contact the National Parks & Wildlife Service on 1890 20 20 21, or BirdWatch Ireland, on 01 281-9878, or visit www.irishwildlifematters.ie