Mooney, Monday August 4th 2014
Follow Us On Social Media:
Facebook: www.facebook.com/rtenature
E-mail Us: mooney@rte.ie
Caring For Wild Animals
Please note that many species of mammals, birds, invertebrates etc... are protected under law and that, even with the best of intentions, only someone holding a relevant licence from the National Parks & Wildlife Service should attempt the care of these animals. For full details, please click here to read the NPWS Checklist of protected & rare species in Ireland. If you are concerned about a wild animal, please contact your local wildlife ranger - click here for details.
Events & Listings
Click here for a full list of events taking place around the country, and movies currently on release, which might be of interest to wildlife lovers!
On Mooney today...
On Bank Holiday Monday, August 5th, RTÉ Radio 1 listeners will be in for a real treat, as the 10th in the hugely successful series of Mooney Tunes concerts will be broadcast.
Join Derek Mooney, the RTÉ Concert Orchestra, leader Bronagh Cahill and conductor Gearoid Grant, and array of Irish and international talent, for a musical spectacular that includes performances from the Celtic Tenors, superstar jazz vocalist Clare Teal, Finbar Furey, sopranos Mairead Buick and Celine Byrne, Jerry Fish, and the Omagh Community Youth Choir.
Celtic Tenors
Clare Teal
Finbar Furey
Mairead Buick
Celine Byrne
Jerry Fish
Omagh Community Youth Choir
Mooney Tunes 10 was recorded on Friday, June 13th 2014, at the Bord Gáis Energy Theatre, and will be broadcast from 3pm until 4:30pm on Monday, August 5th, 2014.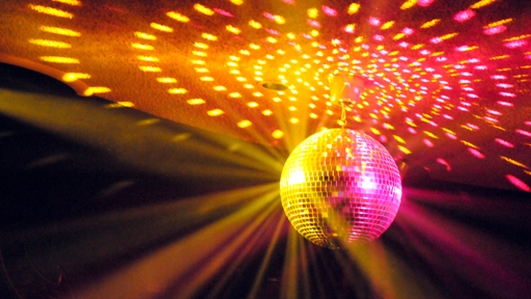 Singles Night Out!
We are organising a singles night out for our listeners who are over 35! The where and when is still being finalised, but if you are interested in joining in the fun, then send us an e-mail! Let us know your age, gender, and if you are single. You must be available to travel to the venue at your own expense. Please send your e-mail to mooney@rte.ie, with the subject line 'Singles Night Out'. And keep listening for further information!
Search For A Child Star Finalists
Earlier this year, we launched our competition to find Ireland's newest child star. The competition was open to boys and girls who were aged 10 years old or under. We asked you to record a piece that was no more than three minutes long, and e-mail it in to us.
The finalists, in no particular order, are:
- Hannah Kinsella (9 years old, from Lucan, Co. Dublin) with Pushover
- Nikki Brown (8 years old, from Saggart, Co. Dublin) with Colours Of The Wind
- Anna Lily Fox (6 years old, from Ballinalee, Co. Longford) with a Johnny Cash medley
- Laoise Farrell (9 years old, from Ogonnolloe. Co. Clare) with The Call
- Alannah Bermingham (10 years old, from Kilmacud, Dublin) with Colours Of The Wind
The date for the final will be announced shortly and the winner will perform at our Christmas Mooney Tunes concert.
Hedgerows: It is an offence to 'cut, grub, burn or otherwise destroy hedgerows on uncultivated land during the nesting season from 1 March to 31 August, subject to certain exceptions'. For more information, click here.
To contact your local wildlife ranger, click here for contact details. To read the Wildlife (Amendment) Act 2000, click here.
IMPORTANT NOTICE
Please DO NOT send any live, dead or skeletal remains of any creature whatsoever to Mooney Goes Wild.
If you find an injured animal or bird, please contact the National Parks & Wildlife Service on 1890 20 20 21, or BirdWatch Ireland, on 01 281-9878, or visit www.irishwildlifematters.ie
***CLICK HERE TO FIND OUT EVERYTHING YOU NEED TO KNOW ABOUT DAWN CHORUS 2017!***
***Download the Dawn Chorus 2017 podcasts***
Dawn Chorus 2017 - First Hour - 00:00 - 01:00
Dawn Chorus 2017 - Second Hour - 01:00 - 02:00
Dawn Chorus 2017 - Third Hour - 02:00 - 03:00
Dawn Chorus 2017 - Fourth Hour - 03:00 - 04:00
Dawn Chorus 2017 - Fifth Hour - 04:00 - 05:00 Prelude To Carmen
Rté Concert Orchestra
2:17 The Last Great Love Song
Finbar Furey + Rté Concert Orchestra
3:25 Un Bel Dì From Madame Butterfly
Mairead Buicke & Rté Concert Orchestra
5:04 Wind Beneath My Wings
Clare Teal & Rté Concert Orchestra
3:43 O Mio Babbino Caro
Celine Byrne & Rté Concert Orchestra
3:10 The Flower Duet
Celine Byrne, Mairead Buicke & Rté Concert Orchestra
3:50 We Shall Overcome
Clare Teal, The Celtic Tenors & Rté Concert Orchestra
3:22 Song Of Bernadette
Jerry Fish & Rté Concert Orchestra
3:14 O Sole Mio
The Celtic Tenors & Rté Concert Orchestra
4:10 Intermezzo From Cavalleria Rusticana
Rté Concert Orchestra
3:20 Better
The Celtic Tenors, Omagh Community Youth Choir & Rté Concert Orchestra
3:59 The Way We Were
Clare Teal & Rté Concert Orchestra
3:28 You'Ll Never Walk Alone
Celine Byrne, Mairead Buicke & Rté Concert Orchestra
3:51