Mooney, Friday August 1st 2014
***MOONEY GOES WILD NOMINATED FOR ROSE D'OR AWARD!!***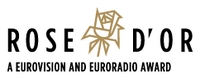 The prestigious annual Rose D'Or Awards (now in their 55th year) honour the very best of international radio, TV and online entertainment programmes, and they will take place later this year. Over 400 programmes from more than 130 broadcasters and production companies in 33 different countries were submitted for this year's Rose d'Or awards. For the first time, a new competition category, 'Radio Event Of The Year' was created. We entered European Dawn Chorus in this category, and we're absolutely delighted to let you know that we're one of the final nominees!! And another programme from the Mooney team, called A Very Merry Mooney Tunes, has been shortlisted in the Radio - Music Show category! Click here to read more about the 2016 Rose D'Or Finalists, and click here to relive - and re-listen to - all the beautiful Dawn Chorus birdsong from right across Europe.
***To visit The Mooney Show website, click here!***
Facebook: www.facebook.com/rtenature
Twitter: @naturerte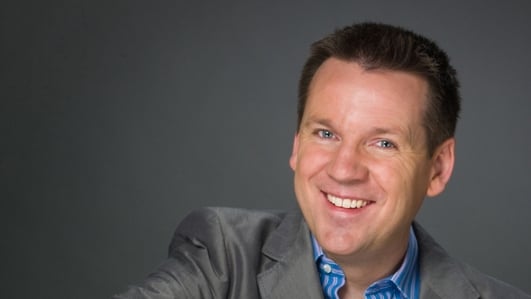 On Mooney Goes Wild today...
We chat to the Irish man advising Barack Obama on the future development of California's deserts, learn the science behind the Ebola virus and other infectious diseases threatening global health in the 21st century, and anthropologist Chris Terrill tells us about new footage of an Amazon tribe...
Follow-Up: Hogweed, Hawkmoths & White Rook
We start the programme by chatting about hogweed, elephant hawkmoths and a photo sent in to us by listener John Curran, who said:
Hi,
I was up in City West yesterday evening, and saw what I thought was a funny looking seagull. When I look closer it appeared to be a snow white crow (not albino as the eyes were black not pink).
Is there such a bird and if so are they rare in Ireland.
I have attached a picture.

Thanks,
John Curran
Our panel of Dr. Richard Collins and Eanna ni Lamhna chat to Derek about what the bird could be...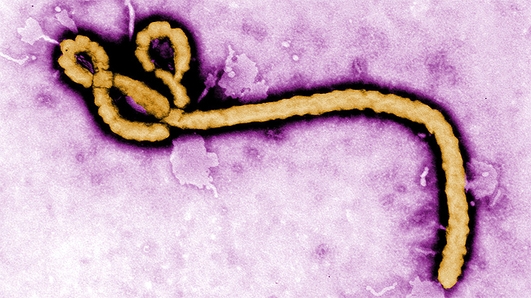 Fighting The Ebola Virus
The American Centre for Disease Control has described the deadly Ebola Virus as "a dreadful and merciless virus". Ebola has killed more than 700 people in West Africa, in what is one of the worst outbreaks in history.
So what exactly is Ebola? Where has it come from? And what makes a virus like Ebola so deadly while other viruses like the common cold are relatively harmless.
Professor Kingston Mills
To explain more, Derek is joined in studio this afternoon by Dr Kingston Mills, Professor of Experimental Immunology at Trinity College...
California Deserts Masterplan
From Africa, we head to the USA, to the West Coast and the deserts of California. Up until very recently, development in these environmentally sensitive areas, which make up a larger geographical area than Ireland, was on an almost ad hoc basis.
Now for the first time, a concerted effort is being made to plan ahead in a co-ordinated and thought-out fashion to maximise the deserts' many potential uses over the coming generations.
And an Irishman is at the heart of it! He is Leslie Barrett, he's the Founder and President of Celtic Energy, and he was recently appointed a representative of the renewable energy industry on the California Desert District Advisory Council. And he joins us in studio to explain what that entails, and how he proposes to get the most from the Californian deserts!
Taster Of Mooney Tunes 10
If you are sitting out in the garden on Monday, enjoying the Bank Holiday weekend, enjoying the weather, we have a suggestion for you: a perfect musical accompaniment to a relaxing August Bank Holiday Monday!
This Bank Holiday Monday, August 5th, RTÉ Radio 1 listeners will be in for a real treat, as the 10th in our hugely successful series of Mooney Tunes concerts will be broadcast.
Mooney Tunes 10 was recorded on Friday, June 13th 2014, at the Bord Gáis Energy Theatre. And we've selected highlights from the show for broadcast from 3pm until 4:30pm on Monday.
Unfortunately, we don't have time to broadcast all two hours of the concert! It really was a terrific evening, with some outstanding talent.
As usual, we partnered with the RTÉ Concert Orchestra, which was led on the night by a terrific violinist, Bronagh Cahill, and conducted by Gearoid Grant.
Mooney Tunes 10 was sort of "best of", featuring some of the highlights from the last nine concerts. And we had some of our best musical friends performing on the evening, including the Celtic Tenors, superstar jazz vocalist Clare Teal, Finbar Furey, sopranos Mairead Buick and Celine Quinn, Jerry Fish, and the Omagh Community Youth Choir.
Today, we give you a flavour of the evening. We Shall Overcome is an old African-American spiritual, but was adopted by various civil rights movements in the 1960s. And for better or worse, it's a song which has an enduring relevance all around the world, to this very day. It's performed by Clare Teal and The Celtic Tenors...
Clare Teal and The Celtic Tenors
New Amazon Tribe Discovered
If you've been watching your TVs in the last couple of hours, you may have seen video footage of indigenous people in Brazil, carrying bows and arrows, wearing very little, crossing a river and communicating with some native people. One of the natives is seen handing over a bunch of bananas to one of the indigenous people:
What's so special about that? Well, it appears that these indigenous people may well be members of one of the 70 odd tribes in the Amazon rainforest that have never had previous contact with the outside world.
Chris Terrill is a British anthropologist, adventurer, author and filmmaker, and he joins Derek on the line to explain more about the tribe...
Centenary Of World War One
As part of 'WWI 100 Years'. RTÉ has produced new events and content to mark the 100 years since the start of the World War 1. A number of special programmes will be broadcast on RTÉ TV and Radio to commemorate the event - full details are available by visiting www.rte.ie/worldwar1/schedule.
This Sunday, August 3rd, RTÉ Radio 1's programming continues from 20:00 - 21:30 with the Drama On One plays Echoes From The Front, and Signpost To The City, with Joan Sheehy.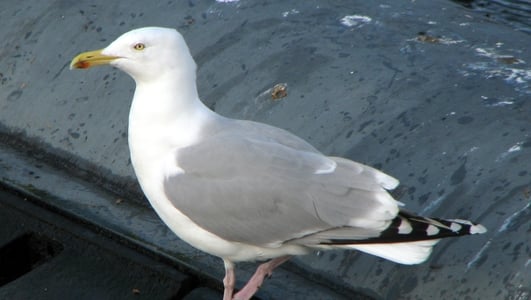 NestWatch 2014: Herring Gulls
On Tuesday, June 3rd, two of the three Herring Gull eggs on the roof of Stage 7 in RTÉ hatched, and our two young chicks have been keeping listeners entertained and enthralled with their development over the last two months. This afternoon, Niall Hatch, who is Development Officer with BirdWatch Ireland, has joined us with a major update on our young Gull chicks...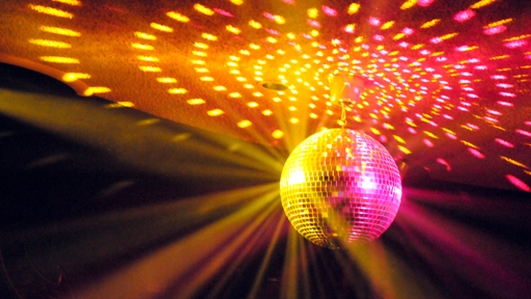 Singles Night Out!
We are organising a singles night out for our listeners who are over 35! The where and when is still being finalised, but if you are interested in joining in the fun, then send us an e-mail! Let us know your age, gender, and if you are single. You must be available to travel to the venue at your own expense. Please send your e-mail to mooney@rte.ie, with the subject line 'Singles Night Out'. And keep listening for further information!
Search For A Child Star Finalists
Earlier this year, we launched our competition to find Ireland's newest child star. The competition was open to boys and girls who were aged 10 years old or under. We asked you to record a piece that was no more than three minutes long, and e-mail it in to us.
The finalists, in no particular order, are:
- Hannah Kinsella (9 years old, from Lucan, Co. Dublin) with Pushover
- Nikki Brown (8 years old, from Saggart, Co. Dublin) with Colours Of The Wind
- Anna Lily Fox (6 years old, from Ballinalee, Co. Longford) with a Johnny Cash medley
- Laoise Farrell (9 years old, from Ogonnolloe. Co. Clare) with The Call
- Alannah Bermingham (10 years old, from Kilmacud, Dublin) with Colours Of The Wind
The date for the final will be announced shortly and the winner will perform at our Christmas Mooney Tunes concert.
00:00
Title: A Horse With No Name
Performer(s): America
Album: America's Greatest Hits - History
Duration: 4:22
00:00
Title: We Shall Overcome
Composer: Horton/hamilton/carawan/seeger
Performer(s): Clare Teal And The Celtic Tenors
Duration: 3:22
00:00
Title: Keep The Home Fires Burning Till The Boys Come Home
Composer: Ivor Novello / Lena Gilbert Ford
Performer(s): Kiara Murphy With Robert Murtagh
Duration: 1:41