Mooney, Wednesday July 16th 2014
***MOONEY GOES WILD NOMINATED FOR ROSE D'OR AWARD!!***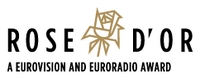 The prestigious annual Rose D'Or Awards (now in their 55th year) honour the very best of international radio, TV and online entertainment programmes, and they will take place later this year. Over 400 programmes from more than 130 broadcasters and production companies in 33 different countries were submitted for this year's Rose d'Or awards. For the first time, a new competition category, 'Radio Event Of The Year' was created. We entered European Dawn Chorus in this category, and we're absolutely delighted to let you know that we're one of the final nominees!! And another programme from the Mooney team, called A Very Merry Mooney Tunes, has been shortlisted in the Radio - Music Show category! Click here to read more about the 2016 Rose D'Or Finalists, and click here to relive - and re-listen to - all the beautiful Dawn Chorus birdsong from right across Europe.
***To visit The Mooney Show website, click here!***
Facebook: www.facebook.com/rtenature
Twitter: @naturerte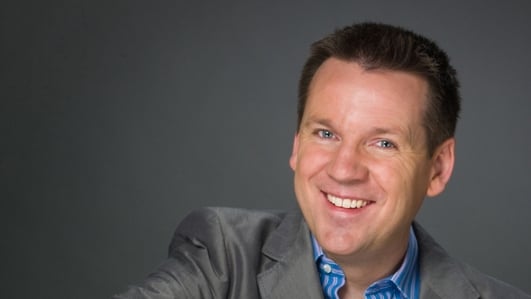 On Mooney today...
Sky News' Political Editor Adam Boulton chats about swallowing flies in Downing Street. We hear about one local community's efforts to save on water charges by installing a rain-water harvesting system, Brenda finds out why polishing shoes is a matter of time and patience, and we celebrate the beauty of the older woman!
There Was A Political Editor Who Swallowed A Fly...
Back in 2006, our very own Eanna ni Lamhna released a charity single of There Was An Old Lady Who Swallowed A Fly. Swallowing flies is something that many cyclists seem to have been doing in the last couple of weeks, as there appear to be swarms of them about!
Those pesky flies don't want to be eaten, but for those commuting on two wheels, inadvertently gobbling up winged insects on the way home is definitely one of the downsides of cycling!
But you think that trying to rid your mouth of a fly in front of a lane of motorists was a bit awkward, spare a thought for poor old Adam Boulton, Political Editor of Sky News. Yesterday, there he was, live on-air, reporting on the Cabinet Reshuffle in Britain when THIS happened...
Adam Boulton joins us on the show today to explain what happened!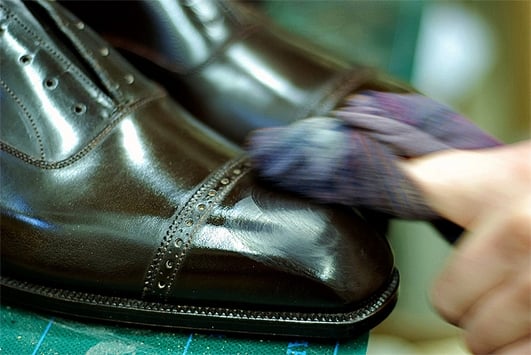 Shoe Shine
We were just having a chat in the office yesterday about the grooming routine we all go through first thing in the morning before we make ourselves presentable to the world. It's mostly the same for everyone.
You get out of bed, have a wash – that may be a shower for many or maybe, for some, just a splash of cold water on the face. Next up is the antiperspirant or body spray.
After you've put your clothes – neatly ironed and fresh from the night before – you might brush your teeth and fix your hair.
Anything left out there? Well, how many of us bother to polish our shoes? Just ask yourself, when was the last time you got the cloth and polish out and gave the brogues a good seeing too?
Do people even notice if our footwear are scuffed and scruffy looking?
Having a nice shiny pair of shoes is maybe something we only think about when preparing for an interview or a formal occasion like a ball or a dinner dance.
The art of shining and polishing shoes seems to have either died out or may be in decline. There's a shoe shine service at Dublin Airport, but there doesn't appear to be such a service anywhere else, either in shopping malls or on the streets.
In 1990, Derek made a documentary for BBC 5 Live about a shoe shine boy in New York City called Andre King, who had a novel way of attracting customers.
We find out more about the documentary, and Brenda visits the Cathal Brougha Barracks in Dublin to find out a bit more about military shining!
Brenda at Cathal Brougha Barracks
Brenda at Cathal Brougha Barracks with Private O'Hara
The Older Woman
Ladies of a "certain" age, listen up! Have you heard this song currently notching up hits on YouTube?
Older ladies are... DIVINE! is a song by Donnalou Stevens, a 55-year-old from Oakland in California – and in the space of five weeks it's had over 5 million hits on YouTube!
It seems that a song that celebrates sagging chins and wrinkles, and makes fun of when "thighs kinda jiggle when you giggle or wiggle" - has hit a chord with a lot of people out there.
It started out as a little ditty she sang with a bunch of girlfriends – but it's now turning into an anthem for women everywhere who want to shout it out loud that regardless of their ageing bodies they are still beautiful – both inside and out!
Joining Derek in studio to discuss the song is legendary Irish comedienne June Rodgers, we're joined on the line by Senator Marie-Louise O'Donnell and author and former politician Mary O'Rourke – and all the way from California, we're also joined by the songwriter and singer of Older Ladies Are – DIVINE: Donnalou Stevens!
Water Harvesting
The weather is pretty nice at the minute, well in Dublin anyway - lovely and warm! But we are a country that is famous for its rain. Tourists sensibly arrive armed with raincoats in the height of the Irish summer, just in case! But today we are celebrating rain, not as a nuisance – but as a resource!
Water charges are coming in early next year. They're not popular but they're on their way it seems. But there are some voluntary groups who have decided to harness the power of rain to cut down on their water bills.
If you've driven past Donnybrook Youth Club in the last three months you'd be forgiven for not noticing the three wooden whiskey barrels that now stand outside it. They are very inconspicuous and they almost blend into the wooden front of the Youth Club - but they are in fact very tasteful water butts, part of a rainwater harvesting system.
The water that they hold goes into the watering cans of volunteers, and is used to help water the plants and flowers and beds and hanging baskets that have made Donnybrook so colourful in recent years.
A local group of volunteers, the Belmont East Environmental Group came up with the idea. They knew water charges are coming, they thought it would be unfair next year to ask volunteers to use their household water to water communal plants so they started from scratch. They did some research on the internet, as they didn't want the cheaper plastic butts or barrels, they wanted something that would look impressive as well as be functional - so they bought oak barrels and handmade their own rainwater harvesting system. And what they did could be done by any similar voluntary group around the country.
Helen McCabe and Seanie Brennan
Mooney reporter Katriona McFadden met up with Seanie Brennan, Secretary of the Belmont East Environmental Group, and Helen McCabe, Chair of the Management Group of a large local housing estate, Donnybrook Manor, to find out a bit more...
NestWatch 2014: Herring Gulls
It's about six weeks since we spotted Herring Gulls nesting on the roof of Stage 7 here in RTÉ, and we're coming very close to the time when the two chicks will fledge.
Niall Hatch, Development Officer with BirdWatch Ireland is here with an update...
Three eggs were laid around the beginning of May. Brendan Nugent, RTÉ Security Supervisor, noticed the nest and approached Mooney about putting a camera up. We did this about ten days before the eggs hatched. Two of the three eggs hatched on June 3rd. The other egg has not been incubated since so will remain unhatched...
Click here to watch the stream...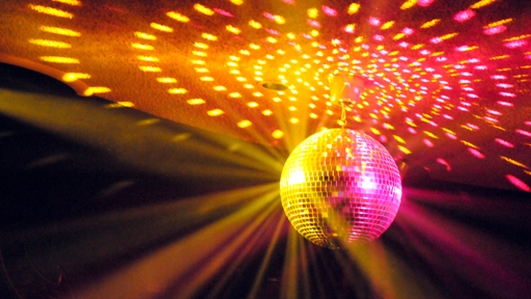 Singles Night Out!
We are organising a singles night out for our listeners who are over 35! The where and when is still being finalised, but if you are interested in joining in the fun, then send us an e-mail! Let us know your age, gender, and if you are single. You must be available to travel to the venue at your own expense. Please send your e-mail to mooney@rte.ie, with the subject line 'Singles Night Out'. And keep listening for further information!
Search For A Child Star Finalists
Earlier this year, we launched our competition to find Ireland's newest child star. The competition was open to boys and girls who were aged 10 years old or under. We asked you to record a piece that was no more than three minutes long, and e-mail it in to us.
The finalists, in no particular order, are:
- Hannah Kinsella (9 years old, from Lucan, Co. Dublin) with Pushover
- Nikki Brown (8 years old, from Saggart, Co. Dublin) with Colours Of The Wind
- Anna Lily Fox (6 years old, from Ballinalee, Co. Longford) with a Johnny Cash medley
- Laoise Farrell (9 years old, from Ogonnolloe. Co. Clare) with The Call
- Alannah Bermingham (10 years old, from Kilmacud, Dublin) with Colours Of The Wind
The date for the final will be announced shortly and the winner will perform at our Christmas Mooney Tunes concert.
00:00
Title: There Was An Old Lady Who Swallowed A Fly
Composer: Trad Arr Atkins Bradley Nabb Wilson
Performer(s): Eanna Ni Lamhna
Duration: 1:53
00:00
Title: Blue Suede Shoes
Composer: Perkins
Performer(s): Elvis Presley
Album: The Essential Elvis Presley (Remastered)
Duration: 1:57
00:00
Title: Older Ladies Are ... Divine!
Composer: Donnalou Stevens
Performer(s): Donnalou Stevens
Duration: 2:55