Mooney, Thursday June 5th 2014
Follow Us On Social Media:
Facebook: www.facebook.com/rtenature
E-mail Us: mooney@rte.ie
Caring For Wild Animals
Please note that many species of mammals, birds, invertebrates etc... are protected under law and that, even with the best of intentions, only someone holding a relevant licence from the National Parks & Wildlife Service should attempt the care of these animals. For full details, please click here to read the NPWS Checklist of protected & rare species in Ireland. If you are concerned about a wild animal, please contact your local wildlife ranger - click here for details.
Events & Listings
Click here for a full list of events taking place around the country, and movies currently on release, which might be of interest to wildlife lovers!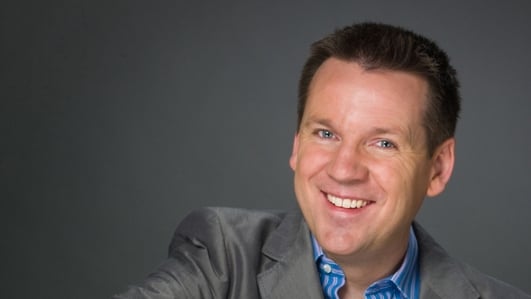 Mooney
Derek Mooney with his unique mix of conversation, information, advice and entertainment
On Mooney today...
We find out about the 74-year-old Auschwitz survivor on an emotional search for his long-lost twin brother. We chat to the Dublin woman with a fully decorated Christmas tree in her front room - for the last 20 years! And as RTÉ launch their World Cup coverage, Brenda goes for a kick-about with Argentine superstar, the great Ossie Ardilles...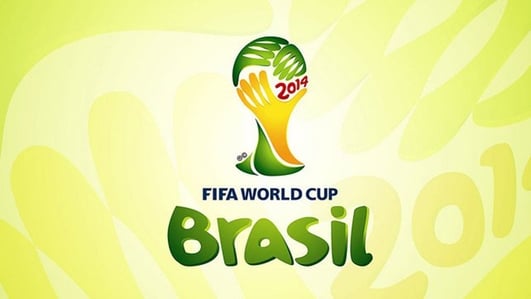 Launch Of RTÉ World Cup Coverage
Today RTÉ Sport launched details of their World Cup coverage, with over 180 hours on RTÉ Television, including all games from Brazil. All of RTÉ Television's comprehensive coverage will be in High Definition.
A bevy of commentators, presenters & panellists are over in the TV Centre now at the launch, and so is Brenda, who is with the legendary Ossie Ardiles, and the equally legendary Darragh Maloney!
RTÉ PRESS RELEASE: RTÉ Launches 2014 FIFA World Cup Coverage
RTÉ Sport today (Thursday, June 5th) announced details of its 2014 FIFA World Cup coverage with over 180 hours on RTÉ Television including 56 live games from Brazil with eight end of group games streamed live on RTÉ.ie.
At a launch in Studio 4 in RTÉ, details of the team of panellists, presenters and commentators were announced to the media. Joining stalwart panellists John Giles, Eamon Dunphy and Liam Brady are Ronnie Whelan, Didi Hamann, Ossie Ardiles, Kenny Cunningham and Richie Sadlier. Twenty years after his famous goal against Italy in Giants Stadium Ray Houghton will co-commentate from Brazil.
This year RTÉ Sport is also delighted to announce three new panellists, former Celtic manager Neil Lennon, Spurs goalkeeper and former USA international Brad Freidel and Real Madrid coach and former Republic of Ireland under 21 coach Paul Clement.
RTÉ's coverage of the 2014 FIFA World Cup in Brazil also sees the curtain fall on one of Ireland's most illustrious Sports broadcasting careers as Bill O'Herlihy presents for the final time.
The 2014 FIFA World Cup on RTÉ Television will see the return of Après Match and as well as appearing throughout the tournament the comedy trio will commentate on the 3rd place play-off on Saturday, July 12th.
RTÉ Television
RTÉ Television will have over 180 hours of coverage from the 2014 FIFA World Cup. 74 programmes On RTÉ One and RTÉ Two will encompass 56 live games and 25 highlights programmes as well as the opening ceremony on Thursday 12 June. RTÉ's unrivalled team of analysts John Giles, Eamon Dunphy, Liam Brady, Ronnie Whelan, Didi Hamann, Ossie Ardiles, Kenny Cunningham and Richie Sadlier will be joined by Neil Lennon, Brad Friedel and Paul Clement. The panellists will be put through their paces by presenters Bill O'Herlihy and Darragh Maloney with Tony O'Donoughue presenting the afternoon highlights programme.
All of RTÉ Television's comprehensive coverage will be in High Definition.
RTÉ Radio
RTÉ Radio will this summer keep soccer fans fully up-to-date on the daily happenings in Brazil with RTÉ Radio 1 bulletins throughout the day on Morning Ireland, Today with Sean O'Rourke and Drivetime with all the breaking news and all the issues that matter. There will also be extensive analysis and debate on RTÉ Radio 1's Saturday Sport and Sunday Sport and on RTÉ 2fm's daily sports programme, Game On.
RTÉ Digital – Online and Mobile
RTÉ Sport's new mobile-focused World Cup website – RTE.ie/worldcup2014 – will bring you complete coverage of the greatest show on Earth – no matter where you are, no matter what device you own.
All 64 games will be available to watch live – 8 of which will be exclusive to RTÉ Sport's digital platforms. As a companion to the TV coverage, continuous live blogs will bring you video highlights of goals and match incidents as they occur, combined with the best analysis from RTÉ Sport's unrivalled cast of pundits.
For the first time, RTÉ will be providing live in-game statistics during every single game. A live feed featuring multiple categories of match statistics will run via any mobile device – giving an added dimension to your match-day viewing.
A comprehensive video section will feature highlights from every game, including full matches, video blogs from Brazil; the best of RTÉ's punditry as well as all Aprés Match clips. You can also sign up to a daily World Cup email, which will keep you up to date on all the action in Brazil and bring together the highlights from games you may have missed.
Match reports, statistical analysis, features and galleries will be uploaded daily from our staff in Dublin and Brazil and there will be live updates via @rtesoccer on Twitter, the best discussion on the RTE Soccer Facebook page as well as the highlights of RTÉ's post match analysis via the RTÉ Sport YouTube channel.
Links:
www.rte.ie/worldcup2014
www.twitter.com/rtesoccer
www.facebook.com/rtesoccer
www.youtube.com/rtesport
Hyundai Ireland will sponsor RTÉ's coverage of the FIFA World Cup 2014 across RTÉ Television, RTÉ Radio and RTÉ.ie.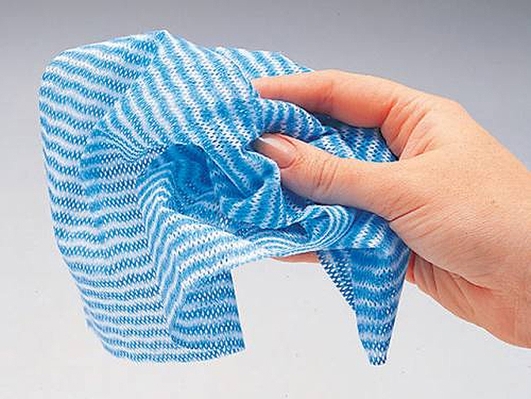 Drying Yourself With A J-Cloth!
Have you ever tried drying yourself with a J Cloth?! Derek found himself sans towel following his shower this morning, with just a small cleaning cloth to dry himself with - he chats with Brenda Donohue about how he got on - and why he refuses to use shampoo!
The Twins Who Survived Auschwitz
If you play the video above, you'll hear the haunting theme music from the movie Schindler's List, a movie that for many immediately brings to mind the horrors of Auschwitz. But no matter how vivid a picture painted by Stephen Spielberg, none of us can really imagine what it was really like to have been there.
Of all the horrors of Auschwitz, one of the most grotesque was the infamous Auschwitz laboratory of Doctor Josef Mengele.
Joseph Mengele carried out scientific experiments on 3000 twins at Auschwitz. Only 180 survived. One of the survivors is Menachem Bodner, now aged 72 and living in Israel. In the past couple of years, Menachem has received proof that his identical twin also survived Auschwitz. He has now set about trying to find the brother he last saw in 1945 when they were four and a half years of age.
Menachem Bodner at age five after World War II, and in the present day
Helping him with that search is Ayana KimRon, who is a professional genealogist based in Israel.
Derek spoke to Ayana recently, to find out more about the experiments carried out by Mengele in Auschwitz, and about Menachem's quest to find his twin...
Click here to 'like' and follow the story on Facebook, or for more on Twitter, follow .
Take A Selfie & Win Holiday To California!
We're giving you the opportunity to win a fabulous 'Selfie' prize. All you have to do is take a selfie like the one below, log on to www.sundayworld.com and send it in. It's as simple as that!
Sunway Holidays, Ireland's largest 100% Irish-owned tour operator with over 70 destinations worldwide, has teamed up with Sutter Home and the Sunday World to give away a holiday to the Westin Verasa Napa Valley, in California for five nights, for two people.
Our winners will embark on a wonderful journey through California's Central Coast. With over 300 miles of breathtakingly beautiful coastline and 14,333 square miles of spectacular California landscape, there is so much so see and do.
The Westin Napa Valley is located on the riverbank in the heart of downtown Napa and within walking distance to more than fifteen Napa wine tasting rooms, numerous restaurant and dining options, and surrounded by plenty of boutique and specialty shopping.
Replenish your spirit and sense of fun this season at The Westin Verasa Napa Hotel with Sunway, and experience all that downtown Napa has to offer. Experience the bloom of spring, the peak of summer, the autumn harvest or the cozy ambience of winter in luxury at this Napa Valley hotel.
Fly with Sunway Holidays, the USA specialists, and Aer Lingus to California. Aer Lingus fly five times a week direct from Dublin to San Francisco. For more information on fares and schedules visit aerlingus.com.
Prize also includes:
2 nights at Sutter Home winery
VIP wine tour and tasting
Dinner at the Sutter Home winery
Transfers to/from San Fran
6 bottles of Sutter Home White Zinfandel for the top 5 winners
Log on to www.sundayworld.com and send in your selfie for a chance to win this fabulous prize!
Entrants must be 18 or over.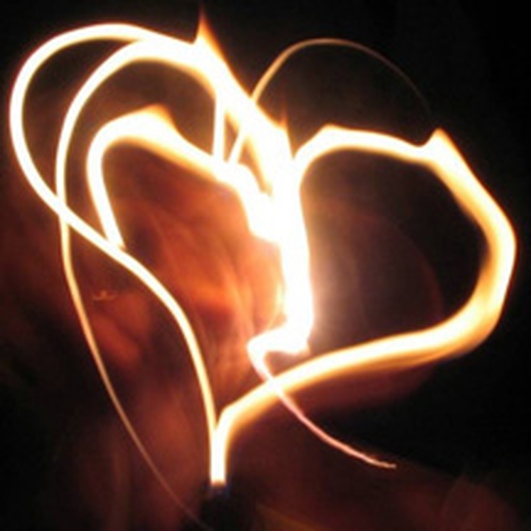 Follow-Up: Age-Gap Relationships
On yesterday's programme, we were talking about people who were in relationships with partners who were a lot younger or older than them – one example was of a 78-year-old woman who was with a 39-year-old man.
Producers from Nine Lives Media in Manchester are planning a follow up series to their documentary Age Gap Love for Channel 5 - and they're looking for stories in Ireland to include in that.
Seeking Age Gap Couples For A New Television Series:
• Are you in an age gap relationship?
• Are there 20, 30, or even 40 years separating you and your partner?
• Are you living proof that age is no barrier to finding true love?
Following the hit Channel 5 documentary She's 78, He's 39: Age Gap Love, Nine Lives Media is now looking for couples to appear in a new series. For more information, please contact David Kavanagh at Nine Lives Media – david.kavanagh@ninelivesmedia.co.uk or call 0044 161 832-2007.
The series will air in October.
And you got in touch to tell us your stories. We talk to Siobhán, whose daughter married a man 16 years older than her, to Sarah Greenham Taylor, married to Max who is 30 years older than her, and we're joined in studio by listener 'Peter', who went out with a woman in her seventies whilst he was in his twenties...
Twenty Year Old Christmas Tree
On Tuesday, you may remember Brenda paid a visit to garage owner Aidan Kelly, after she got an anonymous tip-off that he still has his Christmas decorations up some five months after the festive season has finished.
After the show, our producer Pat O'Mahony received a call from a lovely woman called Maureen Dwyer in Lusk in North County Dublin, who has had the same decorated Christmas tree up for twenty years. Pat went out to visit her...
Maureen Dwyer's Christmas tree
Maureen Dwyer's Christmas decorations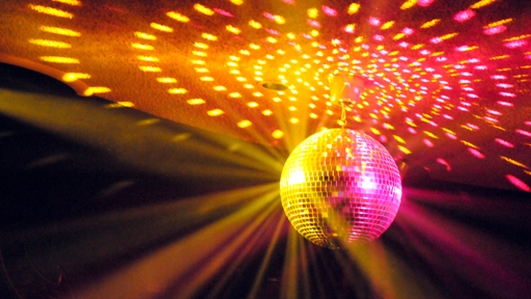 Singles Night Out!
We are organising a singles night out for our listeners who are over 35! The where and when is still being finalised, but if you are interested in joining in the fun, then send us an e-mail! Let us know your age, gender, and if you are single. You must be available to travel to the venue at your own expense. Please send your e-mail to mooney@rte.ie, with the subject line 'Singles Night Out'. And keep listening for further information!
Mooney Tunes 10
Mooney Tunes is back! Tickets for Mooney Tunes 10 went on sale recently, and just a limited number remain...
Can you believe it? It's time for Mooney Tunes again, and astonishingly, we are approaching our tenth concert! It all started in September 2009, at the National Concert Hall. The very first Mooney Tunes featured music such as Send In The Clowns, The Anvil Chorus and even the theme from Hawaii Five-O. Over the last nine concerts, there hasn't been any genre of music we haven't covered. We've done a lot of classical favourites, we've had arias and choruses from some of the greatest operas ever written.
Tickets to Mooney Tunes 10 range from €10 to €39.50, and can be booked in person at the Bord Gáis Energy Theatre in Dublin (no booking fee), or by calling Ticketmaster on 0818 719 377 (booking fee applies). For more information about Mooney Tunes 10, visit the Bord Gáis Energy Theatre website or the Ticketmaster website.
Mooney Tunes 10 will be a 'Best Of' the music and songs from previous Mooney Tunes concerts.
Hedgerows: It is an offence to 'cut, grub, burn or otherwise destroy hedgerows on uncultivated land during the nesting season from 1 March to 31 August, subject to certain exceptions'. For more information, click here.
UPDATE: February 29th 2016 - Press Release From BirdWatch Ireland:
Putting the record straight: Dates for burning and hedge-cutting have NOT changed
BirdWatch Ireland, Ireland's largest conservation charity, is very concerned about misinformation that is currently circulating regarding the dates within which the burning of vegetation and cutting of hedges is permitted. It would like to remind landowners that all burning and cutting must cease on 29th February this year and that burning and cutting remains prohibited from 1st March to 31st August.
Despite attempts by the Minister for Arts, Heritage and the Gaeltacht, Heather Humphreys T.D., to change the laws regulating these dates by introducing the Heritage Bill 2016 earlier this year, it is important to note that the proposed date changes were ultimately NOT made. This is because the bill failed to pass through both houses of the Oireachtas before the recent dissolution of the Dáil in advance of the general election.
The laws in place governing the dates for hedge-cutting and upland burning therefore remain unchanged. The period within which cutting and burning is prohibited are set down in Section 40 of the Wildlife Act 1976 (as amended in 2000), which states that:
(a) It shall be an offence for a person to cut, grub, burn or otherwise destroy, during the period beginning on the 1st day of March and ending on the 31st day of August in any year, any vegetation growing on any land not then cultivated.
(b) It shall be an offence for a person to cut, grub, burn or otherwise destroy any vegetation growing in any hedge or ditch during the period mentioned in paragraph (a) of this subsection (above).
The existing law provides exemptions for road safety and other circumstances and should be read carefully to ensure compliance.
Section 40 of the Wildlife Act exists to protect nesting birds. Many of our upland bird species are in decline and are in danger of extinction in Ireland; amongst them is the Curlew, which has declined by 80%. Many birds which nest in hedgerows into August are also in serious decline, including the endangered Yellowhammer. The changes to the cutting and burning dates which had been proposed in the now-defunct Heritage Bill 2016 would have caused serious impacts to these birds. A petition launched by BirdWatch Ireland in conjunction with several other national conservation organisations to stop these changes attracted more than 16,200 signatures and rising.
BirdWatch Ireland would also like to advise members of the public that if they see hedges being cut or fires in the uplands on or after 1st March, such activity could be illegal. In such cases, we would encourage people to contact the National Parks and Wildlife Service (www.npws.ie) to report such activity.
BirdWatch Ireland warmly welcomes the demise of the Heritage Bill 2016 and sincerely hopes that any future administration will consider the importance of Ireland's natural heritage and will not attempt to reintroduce such a flawed and damaging piece of legislation.
To contact your local wildlife ranger, click here for contact details. To read the Wildlife (Amendment) Act 2000, click here.
IMPORTANT NOTICE
Please DO NOT send any live, dead or skeletal remains of any creature whatsoever to Mooney Goes Wild.
If you find an injured animal or bird, please contact the National Parks & Wildlife Service on 1890 20 20 21, or BirdWatch Ireland, on 01 281-9878, or visit www.irishwildlifematters.ie
***CLICK HERE TO FIND OUT EVERYTHING YOU NEED TO KNOW ABOUT DAWN CHORUS 2017!***
***Download the Dawn Chorus 2017 podcasts***
Dawn Chorus 2017 - First Hour - 00:00 - 01:00
Dawn Chorus 2017 - Second Hour - 01:00 - 02:00
Dawn Chorus 2017 - Third Hour - 02:00 - 03:00
Dawn Chorus 2017 - Fourth Hour - 03:00 - 04:00
Dawn Chorus 2017 - Fifth Hour - 04:00 - 05:00 Ossie's Dream
Chas & Dave
0:15 Schindler's List - Main Theme
Rté Concert Orchestra Feat. Mia Cooper
0:56
Wonderful Christmastime
Paul Mccartney
3:43
Christmas Wrapping
The Waitresses
5:21
I Wish It Could Be Christmas Everyday
Wizzard
4:51