Mooney Friday 30 May 2014
***MOONEY GOES WILD NOMINATED FOR ROSE D'OR AWARD!!***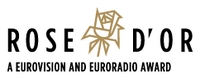 The prestigious annual Rose D'Or Awards (now in their 55th year) honour the very best of international radio, TV and online entertainment programmes, and they will take place later this year. Over 400 programmes from more than 130 broadcasters and production companies in 33 different countries were submitted for this year's Rose d'Or awards. For the first time, a new competition category, 'Radio Event Of The Year' was created. We entered European Dawn Chorus in this category, and we're absolutely delighted to let you know that we're one of the final nominees!! And another programme from the Mooney team, called A Very Merry Mooney Tunes, has been shortlisted in the Radio - Music Show category! Click here to read more about the 2016 Rose D'Or Finalists, and click here to relive - and re-listen to - all the beautiful Dawn Chorus birdsong from right across Europe.
***To visit The Mooney Show website, click here!***
Facebook: www.facebook.com/rtenature
Twitter: @naturerte
On Mooney today...
Philip McCabe on what to do if 30,000 bees land in your back garden, Why are birds' nests causing cars to go on fire in the Orkney islands? and, we visit Birr, in County Offaly where nature-friendly residents are building safe corridors for hedgehogs to travel between gardens.
Sark Sky Status
RTÉ Radio 1 producer Aonghus McAnally was recently in Sark, a small island in the Channel Islands in the southwestern English Channel off the coast of Normandy, France.
RTÉ Radio 1 Aonghus McAnally pictured above in Sark.
Sue Daly captured this amazing picture of a night sky in Sark.
If you have time, check out Sue Daly's video of a spectacular night sky.
Blue Wasps Nest
One of our listeners, Jess Curran emailed us in this week about a small wasps nest that she found in her garden shed. It is about the size of a plum or a golf ball, the interesting part of is that the nest is blue in colour.
So we sent our own bee expert Philip Mc Cabe out to investigate for The Mooney Show.
Herringull's Nesting in Howth
Karen Kaveh in Howth emailed us, she spotted this boat in Howth harbour. This gull has made her nest on the deck on top of the anti seagull netting ! She has laid 5 eggs.
Large Egg Buried In A Garden
Pat Duggan emailed us in with this picture of a large egg which he found this morning, Pat is totally perplexed as to what bird it came from or how it got there.
It was under about 40mm of soil close to roots of the flowers we were digging out with the inner membrane still intact. The biggest bird we have seen around here are Pheasants, Sparrow Hawks or an Owl, but the egg is bigger than any eggs these birds lay.
It measures 90mm long and 60mm wide.