Mooney, Tuesday May 13th 2014
Death Of Dick Warner, Environmentalist And Mentor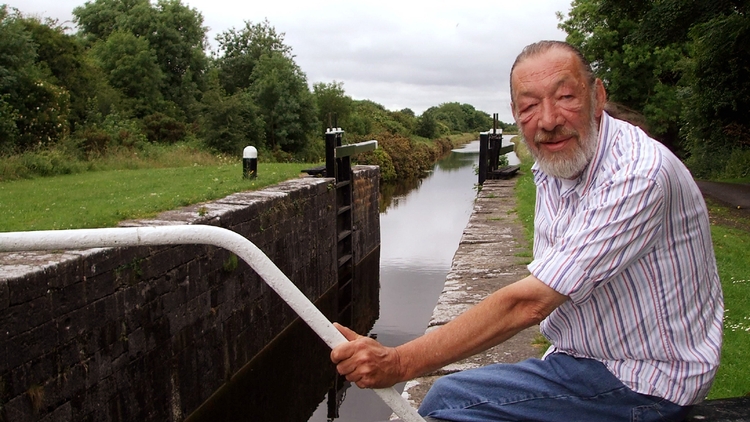 We were devastated to learn of the untimely death of naturalist, broadcaster, environmentalist and mentor to many of those on Mooney Goes Wild, Dick Warner. Dick worked on over over 90 broadcast television documentaries, including the memorable Waterways series. Our deepest sympathies to Dick's family and friends.
To read more, visit www.rte.ie/news/ireland/2017/0616/883377-dick-warner-death.
***CLICK HERE TO FIND OUT EVERYTHING YOU NEED TO KNOW ABOUT DAWN CHORUS 2017!***
***Download the Dawn Chorus 2017 podcasts***
Dawn Chorus 2017 - First Hour - 00:00 - 01:00
Dawn Chorus 2017 - Second Hour - 01:00 - 02:00
Dawn Chorus 2017 - Third Hour - 02:00 - 03:00
Dawn Chorus 2017 - Fourth Hour - 03:00 - 04:00
Dawn Chorus 2017 - Fifth Hour - 04:00 - 05:00
Dawn Chorus 2017 - Sixth Hour - 05:00 - 06:00
Follow Us On Social Media:
Facebook: www.facebook.com/rtenature
El Niño To Hit World Cup In Brazil?
If you click the box above, you'll be able to hear the official song of the 2014 FIFA World Cup, We Are One (Ole Ola), which was written and co-produced by Pitbull and features Jennifer Lopez and Brazilian star Claudia Leitte.
It's funny, but up to now you would hardly know that there is a World Cup just around the corner. Is it because Ireland isn't playing? That might all change now that the Premier League is over.
The kinds of stories we have been reading about the World Cup are really not to do with football at all - we have been hearing about construction delays, and about whether airports and stadiums will be built on time, and stories of over-spending and corruption, and stories of the safety of visiting tourists...
But there has been precious little of the usual hype in the build up to the World Cup - until yesterday, when we read that meteorologists at the University of Reading have been looking at weather patterns to see if they might impact on England's players.
To find out more, we are joined by Dr Peter Inness, meteorologist at the Department of Meteorology in the University of Reading, and by John Brennan, Sports News Editor with the Sunday World, about his experiences of stifling heat at World Cup football matches...
National Dawn Chorus Day
National Dawn Chorus Day will take part on Sunday, May 18th 2014. If you are part of a group who will be taking part in a Dawn Chorus event in your local area, and want to register your event with us, please send full details - name, contact number, what will be happening and where, to mooney@rte.ie, with the subject line 'Dawn Chorus 2014'. And who knows, we may contact you during our Dawn Chorus broadcast!
Where will you be on National Dawn Chorus Day?
For more information on the various events that BirdWatch Ireland will be hosting as part of Dawn Chorus Day, click here.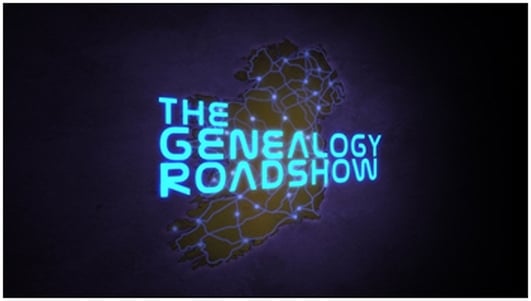 Return Of The Genealogy Roadshow!
The Genealogy Roadshow is back for a brand new series! RTÉ's The Genealogy Roadshow is now an international hit series. PBS in America has already broadcast a US version of the show shot in Detroit, San Francisco, Nashville and Austin, Texas. Season 2 of the US show is on the way. The original Irish programme is returning to screens on May 11th with a brand new series full of amazing stories. Once again the people of Ireland are the stars of the show. The series is be presented again by Derek Mooney. It began last night on RTÉ One (click here to watch it back on the RTÉ Player), and the second episode of the three-part series will air next Sunday at 7pm on RTÉ One.
The Roadshow's crack historical and genealogical team help people trace their family's roots and discover surprising stories from the past. People from all four provinces got to know the truth about tragic events, infamous ancestors and famous cousins.
Thousands of people contacted the show with questions. Some wanted to know if they were related to someone famous. Others wanted to solve mysteries going back generations. Others had heart-breaking adoption stories and tales of families ravaged by war.
The Genealogy team set out to help these people fill in the blanks. The mission was to answer the questions, solve the riddles and uncover the truth. Some people get the news they want but not every tale has a happy ending. In this series, there are tears of pride and joy, as well as fantastic surprises.
The Genealogy Roadshow also sheds light on the people history has forgotten. The team look at local and national events and ask who didn't get the credit they deserve? They also take a look at people and events you think you know, but tell the stories you haven't heard before.
This year the show has added technology to the bag of tricks. Historians and witnesses from around the world are able to beam in directly to the roadshow to give expert testimony and corroborate evidence.
Some of the stories involve Irish people in far flung places:
Irish immigrants starting a new life in Argentina were part of an international crisis as thousands were scammed out of their life savings and left stranded in a strange land;
An innocent Irish girl was gunned down in a Canadian frontier town, caught up in a local blood feud;
A Wexford man was spared a terrible fate at Custer's Last Stand, only to be forgotten by history, until now;
A Longford woman went to America and became a notorious criminal in the era of Al Capone.
Some of the stories are closer to home:
After years of listening to his father's stories, a Dundalk man finds out once and for all if he is related to St. Oliver Plunkett;
A Cork man discovers that his relatives were saved from the gallows by none other than Daniel O'Connell in a famous trial;
The tale of an Orangeman's wife who kept her Catholic identity a secret, even from her family, for her whole life;
And there's even some myth-busting in this series as the team delve into the mystery of 'The Lost Village of Audleystown' to see if there's any evidence to back up the story of a village full of families who were forcibly migrated to the USA by a wicked land owner who levelled their homes.
This original Irish programme is back on your screens from this Sunday, May 11th at 7pm, on RTÉ One.
Hedgerows: It is an offence to 'cut, grub, burn or otherwise destroy hedgerows on uncultivated land during the nesting season from 1 March to 31 August, subject to certain exceptions'. For more information, click here.
UPDATE: February 29th 2016 - Press Release From BirdWatch Ireland:
Putting the record straight: Dates for burning and hedge-cutting have NOT changed
BirdWatch Ireland, Ireland's largest conservation charity, is very concerned about misinformation that is currently circulating regarding the dates within which the burning of vegetation and cutting of hedges is permitted. It would like to remind landowners that all burning and cutting must cease on 29th February this year and that burning and cutting remains prohibited from 1st March to 31st August.
Despite attempts by the Minister for Arts, Heritage and the Gaeltacht, Heather Humphreys T.D., to change the laws regulating these dates by introducing the Heritage Bill 2016 earlier this year, it is important to note that the proposed date changes were ultimately NOT made. This is because the bill failed to pass through both houses of the Oireachtas before the recent dissolution of the Dáil in advance of the general election.
The laws in place governing the dates for hedge-cutting and upland burning therefore remain unchanged. The period within which cutting and burning is prohibited are set down in Section 40 of the Wildlife Act 1976 (as amended in 2000), which states that:
(a) It shall be an offence for a person to cut, grub, burn or otherwise destroy, during the period beginning on the 1st day of March and ending on the 31st day of August in any year, any vegetation growing on any land not then cultivated.
(b) It shall be an offence for a person to cut, grub, burn or otherwise destroy any vegetation growing in any hedge or ditch during the period mentioned in paragraph (a) of this subsection (above).
The existing law provides exemptions for road safety and other circumstances and should be read carefully to ensure compliance.
Section 40 of the Wildlife Act exists to protect nesting birds. Many of our upland bird species are in decline and are in danger of extinction in Ireland; amongst them is the Curlew, which has declined by 80%. Many birds which nest in hedgerows into August are also in serious decline, including the endangered Yellowhammer. The changes to the cutting and burning dates which had been proposed in the now-defunct Heritage Bill 2016 would have caused serious impacts to these birds. A petition launched by BirdWatch Ireland in conjunction with several other national conservation organisations to stop these changes attracted more than 16,200 signatures and rising.
BirdWatch Ireland would also like to advise members of the public that if they see hedges being cut or fires in the uplands on or after 1st March, such activity could be illegal. In such cases, we would encourage people to contact the National Parks and Wildlife Service (www.npws.ie) to report such activity.
BirdWatch Ireland warmly welcomes the demise of the Heritage Bill 2016 and sincerely hopes that any future administration will consider the importance of Ireland's natural heritage and will not attempt to reintroduce such a flawed and damaging piece of legislation.
To contact your local wildlife ranger, click here for contact details. To read the Wildlife (Amendment) Act 2000, click here.
IMPORTANT NOTICE
Please DO NOT send any live, dead or skeletal remains of any creature whatsoever to Mooney Goes Wild.
If you find an injured animal or bird, please contact the National Parks & Wildlife Service on 1890 20 20 21, or BirdWatch Ireland, on 01 281-9878, or visit www.irishwildlifematters.ie