Mooney, Thursday April 10th 2014
***MOONEY GOES WILD NOMINATED FOR ROSE D'OR AWARD!!***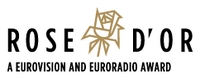 The prestigious annual Rose D'Or Awards (now in their 55th year) honour the very best of international radio, TV and online entertainment programmes, and they will take place later this year. Over 400 programmes from more than 130 broadcasters and production companies in 33 different countries were submitted for this year's Rose d'Or awards. For the first time, a new competition category, 'Radio Event Of The Year' was created. We entered European Dawn Chorus in this category, and we're absolutely delighted to let you know that we're one of the final nominees!! And another programme from the Mooney team, called A Very Merry Mooney Tunes, has been shortlisted in the Radio - Music Show category! Click here to read more about the 2016 Rose D'Or Finalists, and click here to relive - and re-listen to - all the beautiful Dawn Chorus birdsong from right across Europe.
***To visit The Mooney Show website, click here!***
Facebook: www.facebook.com/rtenature
Twitter: @naturerte
On Mooney today, with Marty Morrissey...
Mooney listeners have road-tested lingerie that it's claimed can reduce cellulite as you wear it - find out today if it works! We invite you to step back in time and experience a glimpse of life in medieval Ireland on the thousandth anniversary of the death of High King Brian Ború. And Marty announces the winners of The Blind Boys of Alabama competition!
Follow-Up: Slim In Your Sleep!
Today, we're going to come back to the the whole area of slimming underwear. Early in March, Reenagh McCall, Director of Embrace Lingerie was on the show.
Reenagh McCall is an Irish designer whose lingerie range has been seen on the catwalks of Paris and New York. In fact, she has won many awards for her work, including the Paris Ultra, Haute Couture Award for 'Most Creative Design'.
Part of her Embrace range of lingerie is called Slimming Embrace. And Reenagh claims that if you wear a pair of her leggings for 28 days, for up to eight hours a day, it will reduce cellulite!
We invited Reenagh into studio to explain the technology behind the lingerie - and we asked YOU to put the Embrace Slimming High Waist Leggings to the test!
Reenagh told us how the innovative new underwear allowed you to slim in your sleep. She claimed that clinical tests had shown a 76% slimming success rate, with reductions of up to 2cm after 28 days wear, if the underwear was worn for eight hours a day.
So we decided to do our own test with some Mooney listeners, and they have been road testing this slimming lingerie for us! Our testers were Claire Connelly, Jo Killen, Tamara Lawless and Melinda Mulligan. The 28-day testing period is now over, so Brenda catches up with our testers to find out how they got on...
Stockists of the Embrace slimming lingerie include BTs - Dublin, Cork, Galway, Limerick, Standun Galway & online at www.embracelingerie.com.
1000 Years Since Death Of Brian Ború
This year, 2014, will see two of the most significant historical anniversaries in many years.
In July, we will commemorate the 100th anniversary of the outbreak of World War I, which turned out to be possibly the greatest world tragedy in history, certainly at that time.
But this month, April 2014, we will commemorate a uniquely Irish tragedy. 1000 years ago, on April 23rd 1014, Ireland's most famous high king lost his life at the battle of Clontarf.
Brian Ború achieved such legendary status that even now, a millennium after his death, he was referenced in the Queen's speech at Windsor Castle earlier this week.
Throughout this month, various celebrations will take place to mark the passing of Brian Ború. So we thought we'd take the opportunity to remind ourselves just who this man was.
And to that end, we're delighted to be joined by Professor Sean Duffy, Trinity College Professor of Irish history, and author of the definitive work on Ireland's last great monarch: Brian Boru and the Battle of Clontarf.
The National Museum of Ireland is marking this anniversary with a new exhibition entitled Clontarf 1014: Brian Boru and the Battle for Dublin. For more information, visit www.museum.ie.
Other events taking place include the Brian Boru Millennium Commemorations in Killaloe-Ballina, Co. Clare, from April 11th to 13th), and the FREE Battle of Clontarf Viking Festival 2014 (on Sat. April 19th & Sun. April 20th). For a full list of events taking place around the country, visit www.brianborumillennium.ie.
Blind Boys Of Alabama Competition - Finalists Revealed
For the last couple of days on the programme, we've been playing a selection of entries into our competition in conjunction with Waltons New School of Music to find a choir to support The Blind Boys Of Alabama, when they appear at the National Concert Hall on May 21st.
And we're delighted that Aideen Walton, from Waltons New School Of Music, has joined us in studio to reveal who are our final three...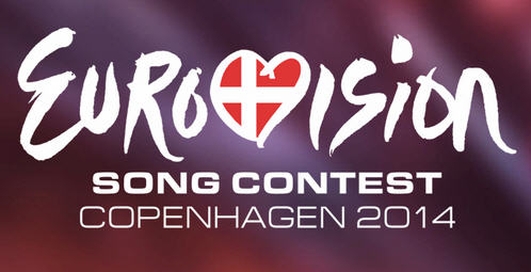 Eurovision Green Room Party
Join Mooney in our Eurovision Green Room at the Bord Gáis Energy Theatre on Saturday, May 10th 2014. The party takes place in the Circle Club.
If you want to be there, all you have to do is tell us in not more than forty words why you and a friend or friends LOVE the Eurovision. All entrants/attendees must be over 18. If you are lucky enough to receive a golden invitation to our EUROVISION GREEN ROOM you will get to see all the action as it happens live from Copenhagen.
Tickets will be allocated to couples and groups of four people.
All attendees must make their own way to and from the venue.
There is no cash alternative to this prize.
Closing date for receipt of entries is April 25th 2014
Usual RTE terms and conditions apply.
National Dawn Chorus Day
National Dawn Chorus Day will take part on Sunday, May 18th 2014. If you are part of a group who will be taking part in a Dawn Chorus event in your local area, and want to register your event with us, please send full details - name, contact number, what will be happening and where, to mooney@rte.ie, with the subject line 'Dawn Chorus 2014'. And who knows, we may contact you during our Dawn Chorus broadcast!
Where will you be on National Dawn Chorus Day?