Mooney, Thursday March 13th 2014
Follow Us On Social Media:
Facebook: www.facebook.com/rtenature
Caring For Wild Animals
Please note that many species of mammals, birds, invertebrates etc... are protected under law and that, even with the best of intentions, only someone holding a relevant licence from the National Parks & Wildlife Service should attempt the care of these animals. For full details, please click here to read the NPWS Checklist of protected & rare species in Ireland. If you are concerned about a wild animal, please contact your local wildlife ranger - click here for details.
Events & Listings
Click here for a full list of events taking place around the country, and movies currently on release, which might be of interest to wildlife lovers!
Robin - The Christmas Bird
The robin, not the turkey, is the real Christmas bird; you'll find him on cards, cakes and Christmas trees. But is Robin Redbreast having us on? Is he really the friendly and gentle little fellow he seems? Does he deserve his special Christmas place? Dr. Richard Collins, scientific adviser to Mooney Goes Wild, investigates! To read more about this special documentary, and to listen to the programme, click here.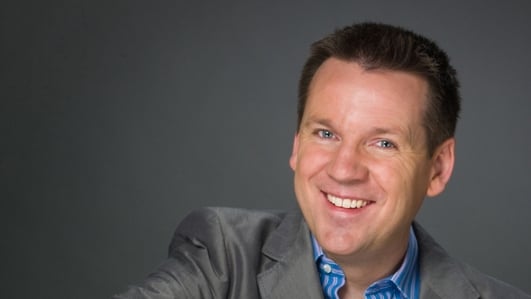 On Mooney today...
Our live coverage from Cheltenham continues, with coverage of the 15:20 Ladbrokes World Hurdle (Grade 1) and the 1600 Byrne Group Plate (Grade 3 Handicap Chase). And Derek will be joined in studio by one of Ireland's most innovative choral groups: the Discovery Gospel Choir...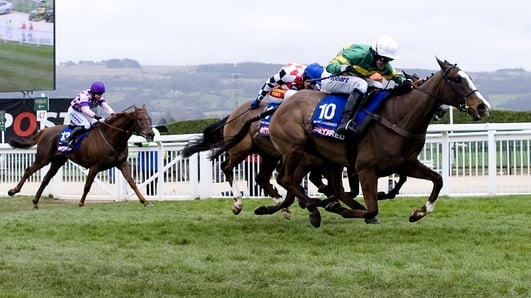 Racing From Cheltenham
We'll be keeping an eye on all today's racing action from Cheltenham, in the company of RTÉ Racing's Michael Fortune and Barry Orr from Betfair. Tony Hehir will provide commentary on the 15:20 Ladbrokes World Hurdle (Grade 1), and the 1600 Byrne (Group Plate Grade 3 Handicap Chase). For more information on RTÉ's coverage of the Cheltenham Festival, visit www.rte.ie/sport/racing.
Yesterday Brenda visited publican Pat Cribbin for his tips on Cheltenham, and this morning she found herself in Angela Tracey's kitchen in Finglas, studying the form for today's races...
(l-r) Angela Treacy, Alanna Berigan (aged 2), Margaret Carroll and Brenda Donohue in Angela's kitchen in Finglas, studying the form...
Mooney's Money
We've €1,000 to give away today to save or spend as you please, take a break from your bills, or a make a break to the sun, it's up to you!

For your chance to win the cash, answer the following competition question:
Thursday, March 13th 2014

True or false: horse racing is known as 'the sport of kings'?
If you think you know the answer, call or text the competition line:

ROI: 1515 71 72 00

NI: 0901 293 3501
text MOONEY followed by your answer and name to 57111 (NI and ROI)

Each text entry costs €1 (incl VAT) or GBP £1.00. Calls from the eircom network will cost €1.02 (incl VAT) and from a BT landline will cost GBP £1.02. Calls from other networks and from mobiles will cost more.
Please note, the person named in the entry must be aged 18 years or older as at date of entry.
Competition lines open from 2pm and will close at 4.20pm today, (13/03/14). Please do not enter outside of the advertised competition window as you will be charged for your entry, but your entry will not be included. From time to time, these open/close times may vary. Any change to the standard open/close times will be announced here and on the show. The cash prize winner will be announced on-air towards the end of the Mooney show each day.

COMPETITION TERMS AND CONDITIONS

Call Service Provider: Phonovation. Tel: 0818 217 100.

Text Service Provider: Oxygen8/Xiam Interactive. Tel: 0818 444 433

Please do not enter outside the advertised competition open and close times and date(s) as you will be charged, but your entry will not be included in the draw. Please do not enter during programme replays on the RTÉ Radio Player after the advertised close time and date as you will be charged for your entry, but your entry will not be included as the competition will have closed.

Entrants must be aged 18 years or older as at date of entry and a resident of the Republic of Ireland or Northern Ireland in order to qualify as the prize winner.

Promoter reserves the right to request proof of age, verifiable by birth cert or passport only, and proof of residency, verifiable by recent utility bill only (issued within 6 months of win).

1 x Mooney's Money prize winners will win a €1,000 cash prize. (All cash prizes issued to the winner by euro cheque, made payable to the winner, allow 28 working days for delivery).
By entering the competition, the participants agree to be bound by the terms and conditions; that their surname and county of residence may be announced on-air if they win a prize; and agree to have their details/image/winner sequence used for promotional purposes if required.
Employees of RTÉ, Phonovation, Xiam Interactive and their associated partners, companies or suppliers and their immediate family members are not eligible to win/enter.

RTÉ's decision in relation to selection of winner is final and no correspondence will be entered into.
RTÉ standard competition terms and conditions also apply.
Discovery Gospel Choir
Back in January we launched a competition with Waltons New School of Music. It was only open to gospel choirs, and the prize is to be the support act for the Blind Boys of Alabama when they play Dublin's National Concert Hall on May 21st.
The closing date for receipt of applications is tomorrow week, March 21st. So if you're a gospel choir and you'd like to enter, you'll find all the details of how to enter below.
The finalists will perform here on Mooney on Thursday, April 10th. The last time Waltons ran a similar competition, the winners were the Discovery Gospel Choir. They got to support the Blind Boys back in 2011. We sent our reporter Katriona McFadden out to meet them back in January and, we were so impressed with them, when we heard they had a concert coming up this Saturday we just HAD to invite them back in! So today we welcome into studio choir members Philip McKinley, Aisling McCormick, Rilwon Jaiyeola, Ashling Carabini, Peter Slovak, Emma Garnett, Lydia Monds, Florence Ojo and Segun Akano!
The concert is called HOME – which is very appropriate on this St Patrick's weekend as the choir is made up of seventeen different nationalities who all call Ireland home now!
Discovery Gospel Choir
For more information about the Waltons New School Of Music, visit www.newschool.ie, and for more information on the Discovery Gospel Choir, visit www.discoverygospelchoir.com.
If you are in a gospel choir and would like a chance to win a spot supporting the Blind Boys of Alabama in the National Concert Hall on May 21st, then carry on reading for full details of how to apply. The closing date is March 21st – all finalists will perform on Mooney on April 10th - then The Blind Boys Of Alabama will have the casting vote - and the winner will be announced right here on May 1st!
The Discovery Gospel Choir will be performing in Christchurch Cathedral on Saturday night. Tickets are €12 or €10 concession and available from entertainment.ie. There are two support acts at 8.00pm and Discovery Gospel Choir will perform at 8.30-ish. The first support act is the DROBEK Gospel Choir from Norway, who approached them to say they'd be in Dublin on St Patrick's weekend and would love to perform. They'll be doing music from the Arctic Circle. Then there will be a musician from near the Equator doing the second support act. For more information about the Discovery Gospel Choir, visit www.discoverygospelchoir.com or their Facebook page.
Calling all Irish gospel choirs/groups!
Would you like to perform in the National Concert Hall as support act for gospel legends The Blind Boys of Alabama as well as on RTÉ Radio 1's Mooney?
Mooney and Waltons World Masters Series are offering one lucky group the once-in-a-lifetime opportunity to do just that!
The Waltons World Masters Series welcomes The Blind Boys of Alabama back to Dublin and the National Concert Hall on Wednesday, May 21st 2014. Ireland has its own great tradition of gospel music, and one very special aspect of this concert is that the support act will be an Irish gospel choir/group selected by the third nationwide Waltons World Masters Gospel Competition, in association with the Mooney and RTÉ Radio 1! The winning choir/group will perform a 40-minute set before The Blind Boys take to the stage.
Eligibility
All Irish gospel choirs/groups are welcome to enter.
The Competition
After all entries are received, a shortlist of three finalists will be chosen by a jury made up of representatives from Waltons New School of Music and RTÉ Radio 1. The finalists will be announced and their recordings broadcast on the Mooney on Thursday, April 10th. Their entries will then be sent to The Blind Boys of Alabama, who will select the overall winner.
The winning choir/group will be announced on the Mooney on Thursday, May 1st, perform on Mooney on a date to be announced, and perform in the National Concert Hall as support act for the Blind Boys of Alabama on Wednesday, May 21st.
The winning choir/group will be responsible for their own transport to/from the venue, as well as accommodation (if required). The group will receive five pairs of tickets to the concert for guests, but there will be no monetary remuneration.
Entry
Entry forms are available at www.newschool.ie/worldmasters or by clicking here. E-mail or post forms with the required information and materials (e-mail preferred!) to:
worldmasters@newschool.ie (with 'Waltons World Masters Gospel Competition' in the subject line)
or
Waltons World Masters Gospel Competition
Waltons New School of Music
69 South Great George's Street, Dublin 2
Entries must arrive by 5pm on Friday, March. Late entries will not be accepted.
Please include the following materials and information:
Good quality audio recording(s) and MPG4, MOV, AVI or WMV video files or CD and DVD of one or two pieces that best display the range and skills of your choir/group.
A list of proposed repertoire to be performed at the NCH if your choir/group is chosen to perform.
A brief description your choir/group, including history, number of members and names, musical background of members and instrumentation (if any).
A JPG photograph of the choir for the Mooney Show and Competition web pages. If possible, please include a live performance photograph as well.
Website, Facebook or other URL(s), if any.
Email and contact details of the choir/group director.
Confirmation that all performers who feature on the audio and video files are available and will be able to perform on Wednesday, 21 May in the National Concert Hall, if your choir/group is selected.
Important Dates
Entry deadline: Friday, March 21st, 5pm
Finalists announced: Thursday, April 10th
Winner announced: Thursday, 1 May
Concert: Wednesday, 21 May
D'Mammy Competition
March is the month for mothers. That's why we here on Mooney want to make this coming Mother's Day extra special for yours. Mooney, the Sunday World and americanholidays.com are giving you the chance to win a Royal Carribean International Cruise for your mammy and a friend!
Whilst onboard they'll enjoy dazzling West End style shows, relax in the spa, or take shore leave in the Bahamas. To be in with a chance to win, all you have to do is enter!
All you have to do to nominate your mammy for this fabulous prize is simply upload a picture of your mammy and tell us in a few short words why she's the best! Click here to enter! The closing date is Friday, March 21st 2014 at 14:00.
The prize includes:
Return flights for two persons from Dublin to Orlando.
One pre-night three-star hotel stay in Orlando.
Seven-night Caribbean Cruise, sailing on Royal Caribbean International in a standard or oceanview stateroom (subject to availability).
All meals included (except speciality dining) evening entertainment, Casino Royale Movie Theatre access, use of the swimming pool and fitness centre.
For more information on how to enter the competition, click here.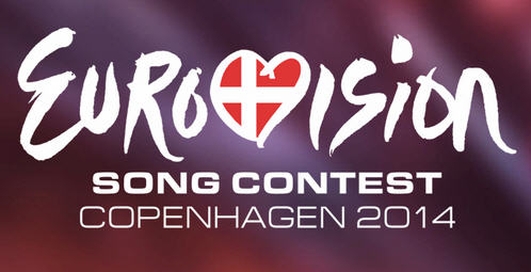 Eurovision Green Room Party
Join Mooney in our Eurovision Green Room at the Bord Gáis Energy Theatre on Saturday, May 10th 2014. The party takes place in the Circle Club.
If you want to be there, all you have to do is tell us in not more than forty words why you and a friend or friends LOVE the Eurovision. All entrants/attendees must be over 18. If you are lucky enough to receive a golden invitation to our EUROVISION GREEN ROOM you will get to see all the action as it happens live from Copenhagen.
Tickets will be allocated to couples and groups of four people.
All attendees must make their own way to and from the venue.
There is no cash alternative to this prize.
Closing date for receipt of entries is April 25th 2014
Usual RTE terms and conditions apply.
Hedgerows: It is an offence to 'cut, grub, burn or otherwise destroy hedgerows on uncultivated land during the nesting season from 1 March to 31 August, subject to certain exceptions'. For more information, click here.
UPDATE: February 29th 2016 - Press Release From BirdWatch Ireland:
Putting the record straight: Dates for burning and hedge-cutting have NOT changed
BirdWatch Ireland, Ireland's largest conservation charity, is very concerned about misinformation that is currently circulating regarding the dates within which the burning of vegetation and cutting of hedges is permitted. It would like to remind landowners that all burning and cutting must cease on 29th February this year and that burning and cutting remains prohibited from 1st March to 31st August.
Despite attempts by the Minister for Arts, Heritage and the Gaeltacht, Heather Humphreys T.D., to change the laws regulating these dates by introducing the Heritage Bill 2016 earlier this year, it is important to note that the proposed date changes were ultimately NOT made. This is because the bill failed to pass through both houses of the Oireachtas before the recent dissolution of the Dáil in advance of the general election.
The laws in place governing the dates for hedge-cutting and upland burning therefore remain unchanged. The period within which cutting and burning is prohibited are set down in Section 40 of the Wildlife Act 1976 (as amended in 2000), which states that:
(a) It shall be an offence for a person to cut, grub, burn or otherwise destroy, during the period beginning on the 1st day of March and ending on the 31st day of August in any year, any vegetation growing on any land not then cultivated.
(b) It shall be an offence for a person to cut, grub, burn or otherwise destroy any vegetation growing in any hedge or ditch during the period mentioned in paragraph (a) of this subsection (above).
The existing law provides exemptions for road safety and other circumstances and should be read carefully to ensure compliance.
Section 40 of the Wildlife Act exists to protect nesting birds. Many of our upland bird species are in decline and are in danger of extinction in Ireland; amongst them is the Curlew, which has declined by 80%. Many birds which nest in hedgerows into August are also in serious decline, including the endangered Yellowhammer. The changes to the cutting and burning dates which had been proposed in the now-defunct Heritage Bill 2016 would have caused serious impacts to these birds. A petition launched by BirdWatch Ireland in conjunction with several other national conservation organisations to stop these changes attracted more than 16,200 signatures and rising.
BirdWatch Ireland would also like to advise members of the public that if they see hedges being cut or fires in the uplands on or after 1st March, such activity could be illegal. In such cases, we would encourage people to contact the National Parks and Wildlife Service (www.npws.ie) to report such activity.
BirdWatch Ireland warmly welcomes the demise of the Heritage Bill 2016 and sincerely hopes that any future administration will consider the importance of Ireland's natural heritage and will not attempt to reintroduce such a flawed and damaging piece of legislation.
To contact your local wildlife ranger, click here for contact details. To read the Wildlife (Amendment) Act 2000, click here.
IMPORTANT NOTICE
Please DO NOT send any live, dead or skeletal remains of any creature whatsoever to Mooney Goes Wild.
If you find an injured animal or bird, please contact the National Parks & Wildlife Service on 1890 20 20 21, or BirdWatch Ireland, on 01 281-9878, or visit www.irishwildlifematters.ie
***CLICK HERE TO FIND OUT EVERYTHING YOU NEED TO KNOW ABOUT DAWN CHORUS 2017!***
***Download the Dawn Chorus 2017 podcasts***
Dawn Chorus 2017 - First Hour - 00:00 - 01:00
Dawn Chorus 2017 - Second Hour - 01:00 - 02:00
Dawn Chorus 2017 - Third Hour - 02:00 - 03:00
Dawn Chorus 2017 - Fourth Hour - 03:00 - 04:00
Dawn Chorus 2017 - Fifth Hour - 04:00 - 05:00