Mooney Thursday 30 January 2014
***MOONEY GOES WILD NOMINATED FOR ROSE D'OR AWARD!!***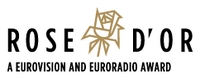 The prestigious annual Rose D'Or Awards (now in their 55th year) honour the very best of international radio, TV and online entertainment programmes, and they will take place later this year. Over 400 programmes from more than 130 broadcasters and production companies in 33 different countries were submitted for this year's Rose d'Or awards. For the first time, a new competition category, 'Radio Event Of The Year' was created. We entered European Dawn Chorus in this category, and we're absolutely delighted to let you know that we're one of the final nominees!! And another programme from the Mooney team, called A Very Merry Mooney Tunes, has been shortlisted in the Radio - Music Show category! Click here to read more about the 2016 Rose D'Or Finalists, and click here to relive - and re-listen to - all the beautiful Dawn Chorus birdsong from right across Europe.
***To visit The Mooney Show website, click here!***
Facebook: www.facebook.com/rtenature
Twitter: @naturerte
Stuart's Music Shop
It will hardly have escaped your notice that country music mega-star Garth Brooks is going to be making a come-back right here in Ireland in two concerts scheduled for Croke Park in July.
Tickets went on sale this morning Thursday 30th of January, but some ardent fans have started queuing early to avoid disappointment and to be sure to be sure that they manage to secure some of these red-hot tickets.
The place is Dungannon in County Tyrone and the location is Stuart's Music Shop, owner Raymond Stuart spoke to Derek.
If you would like more information about Stuart's shop you can click here.
Nathan Carter launching his Album at Stewart's shop pictured above.
Mark Patterson
As you know we're broadcasting from Derry today and Derek is joined by Radio Foyle's Mark Patterson who presents The Mark Patterson Show in BBC Radio Foyle.
Mark Patterson pictured above.
Total Western Wear - Amanda Mc Donagh
I'm standing here in the home of Amanda McDonagh and her husband Dermot McGeavy on the Culmore Road in Derry, just a mile from Muff and the Donegal border. Leather, buckles, hats and belts can all be bought on
Perfect fashionwear for anyone who is planning to go see Garth Brooks this July, you can find more information on Total Western Wear website click here.
The Henry Girls
The Henry Girls have come in to say hello all the way from Inisowen in county Donegal. Sisters Karen, Lorna and Joleen McLaughlin spoke to Derek from Derry, you can find more information on their website here.
The new Album is called "Louder than words"
If you would like to see The Henry Girls, their up-coming tour dates are listed below;
Jan 30th Langton House Hotel, John Street, Kilkenny
Jan 31st Source Arts Centre in Thurles
Feb 1st Droichead Arts Centre, Drogheda
Feb 8th An Grianán Theatre, Letterkenny
Feb 14th Draíocht Arts Centre, Blanchardstown
Feb 15th Riverside Theatre, University of Ulster, Coleraine
Feb16th Spirit Store , Dundalk
Feb 24th Mick Murphy's Ballymore Eustace
Feb 25th Cunningham's , Kildare
Feb 28th The Tea Room Sessions Carrick-On-Suir
Nathan Carter
Nathan Carter speaks to Derek on the line from Belfast.
00:00
Title: Wagon Wheel
Composer: Dylan / Secor
Performer(s): Nathan Carter
Album: Wagon Wheel
Duration: 4:25
16:22
Title: You've Got A Friend In Me
Performer(s): Nathan Carter
Duration: 2:50