Mooney, Wednesday January 8th 2014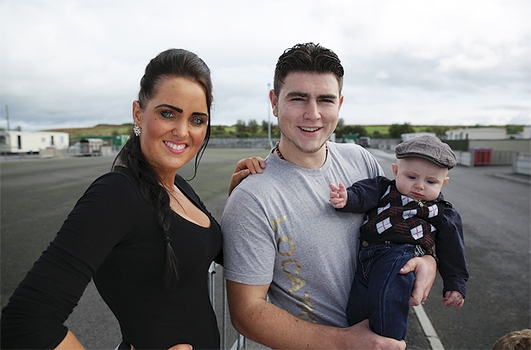 Kelly Mongan
This time last year saw the return of The Voice Of Ireland talent show for a second season. The Irish viewing public were introduced to Kelly Mongan from Fermoy for the first time.
19-year-old Kelly is a traveller and she went from strength to strength in the competition. In May the nation held its breath when - by then more than nine months pregnant - she took the stage in the final of The Voice Of Ireland 2013.
In the end, taking home the prize of a record deal was not to be and she had to settle for runner up – but she did succeed in winning the hearts and minds of the viewers.
Less than a week after singing in the final, Kelly gave birth to Michael Bernard Mongan who weighed in at an impressive 9lbs 8oz!
Now RTÉ Two television is to screen an hour long observational documentary called What Kelly Did Next – which charts her experience balancing an ambition for a career in music with family life in the travelling community.
Our reporter Brenda Donohue went to visit Kelly to find out how life has been treating her and her family since her appearances on The Voice Of Ireland...
Kelly Mongan and her family with Brenda Donohue
Kelly Mongan and her family with Brenda Donohue
What Kelly Did Next will be broadcast tomorrow, Thursday January 9th, at 9.30pm on RTÉ Two.
The Voice Of Ireland continues this Sunday at 6:30pm on RTÉ One - for more information about the show, visit www.rte.ie/blogs/thevoice.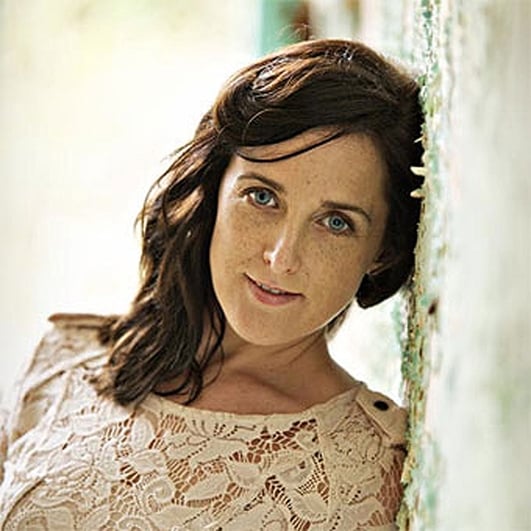 Cork Soprano, Kim Sheehan
Making it big in the music business is tough going at the best of times. But the world of classical music is very much out on its own. And carving out a career as a classical musician, composer, singer, is something only the very best can aspire to.
Well, one woman who is doing exactly that is Cork soprano Kim Sheehan.
Kim grew up in the beautiful picturesque town of Crosshaven, in County Cork. But in recent years, she has been making quite a splash internationally, performing with some top companies and on some of Europe's greatest stages, including the Royal Opera house in Covent Garden.
Despite this success, Kim has never performed professionally in her hometown of Cork. But all that is about to change this weekend, as a new production of Mozart's The Marriage Of Figaro opens in the city.
Kim Sheehan has taken some time out of rehearsals to go into the RTÉ studios in Cork, from where she joins Shay this afternoon...
The Marriage Of Figaro will take place at the CIT Cork School of Music this weekend - Friday, January 10th, Saturday January 11th & Sunday, January 12th. Performances begin at 7:30 pm. Tickets cost €25 (or €20 concessions), and more details are available by clicking here.
Hedgerows: It is an offence to 'cut, grub, burn or otherwise destroy hedgerows on uncultivated land during the nesting season from 1 March to 31 August, subject to certain exceptions'. For more information, click here.
UPDATE: February 29th 2016 - Press Release From BirdWatch Ireland:
Putting the record straight: Dates for burning and hedge-cutting have NOT changed
BirdWatch Ireland, Ireland's largest conservation charity, is very concerned about misinformation that is currently circulating regarding the dates within which the burning of vegetation and cutting of hedges is permitted. It would like to remind landowners that all burning and cutting must cease on 29th February this year and that burning and cutting remains prohibited from 1st March to 31st August.
Despite attempts by the Minister for Arts, Heritage and the Gaeltacht, Heather Humphreys T.D., to change the laws regulating these dates by introducing the Heritage Bill 2016 earlier this year, it is important to note that the proposed date changes were ultimately NOT made. This is because the bill failed to pass through both houses of the Oireachtas before the recent dissolution of the Dáil in advance of the general election.
The laws in place governing the dates for hedge-cutting and upland burning therefore remain unchanged. The period within which cutting and burning is prohibited are set down in Section 40 of the Wildlife Act 1976 (as amended in 2000), which states that:
(a) It shall be an offence for a person to cut, grub, burn or otherwise destroy, during the period beginning on the 1st day of March and ending on the 31st day of August in any year, any vegetation growing on any land not then cultivated.
(b) It shall be an offence for a person to cut, grub, burn or otherwise destroy any vegetation growing in any hedge or ditch during the period mentioned in paragraph (a) of this subsection (above).
The existing law provides exemptions for road safety and other circumstances and should be read carefully to ensure compliance.
Section 40 of the Wildlife Act exists to protect nesting birds. Many of our upland bird species are in decline and are in danger of extinction in Ireland; amongst them is the Curlew, which has declined by 80%. Many birds which nest in hedgerows into August are also in serious decline, including the endangered Yellowhammer. The changes to the cutting and burning dates which had been proposed in the now-defunct Heritage Bill 2016 would have caused serious impacts to these birds. A petition launched by BirdWatch Ireland in conjunction with several other national conservation organisations to stop these changes attracted more than 16,200 signatures and rising.
BirdWatch Ireland would also like to advise members of the public that if they see hedges being cut or fires in the uplands on or after 1st March, such activity could be illegal. In such cases, we would encourage people to contact the National Parks and Wildlife Service (www.npws.ie) to report such activity.
BirdWatch Ireland warmly welcomes the demise of the Heritage Bill 2016 and sincerely hopes that any future administration will consider the importance of Ireland's natural heritage and will not attempt to reintroduce such a flawed and damaging piece of legislation.
To contact your local wildlife ranger, click here for contact details. To read the Wildlife (Amendment) Act 2000, click here.
IMPORTANT NOTICE
Please DO NOT send any live, dead or skeletal remains of any creature whatsoever to Mooney Goes Wild.
If you find an injured animal or bird, please contact the National Parks & Wildlife Service on 1890 20 20 21, or BirdWatch Ireland, on 01 281-9878, or visit www.irishwildlifematters.ie