Mooney, Monday January 6th 2014
Follow Us On Social Media:
Facebook: www.facebook.com/rtenature
E-mail Us: mooney@rte.ie
Caring For Wild Animals
Please note that many species of mammals, birds, invertebrates etc... are protected under law and that, even with the best of intentions, only someone holding a relevant licence from the National Parks & Wildlife Service should attempt the care of these animals. For full details, please click here to read the NPWS Checklist of protected & rare species in Ireland. If you are concerned about a wild animal, please contact your local wildlife ranger - click here for details.
Events & Listings
Click here for a full list of events taking place around the country, and movies currently on release, which might be of interest to wildlife lovers!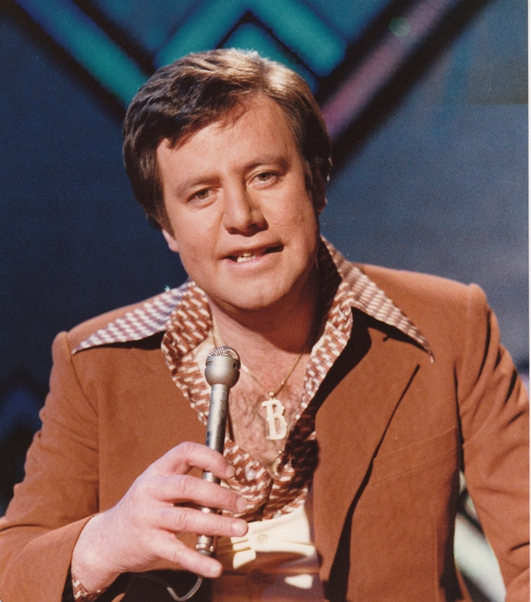 Brendan Bowyer
Elvis Presley, if he were alive today, would celebrate his 79th birthday on Wednesday. The King of Rock of Roll died suddenly in 1977 at the age of 42. U.S. President Jimmy Carter said at the time of his death "he permanently changed the face of American popular culture" and many fans, even to this day, refuse to believe that he is dead and think Elvis is very much 'still in the building'
As with all big names, Elvis spawned many impersonators and, around this time last year, we interviewed Tralee man Mark Leen on the show. And he paid tribute to Ireland's FIRST-EVER Elvis Impersonator. A name perhaps more synonymous with the showband era…
And today, we are thrilled to be joined in studio by that gentleman: Brendan Bowyer!
The 'Reeling in the Showbands Years' tour has been touring the country and continues this week...
Thurs, Jan 9th: Tullamore Court Hotel
Fri, Jan 10th: Arklow Bay Hotel
Sat, Jan 11th: Trim Castle Hotel (SOLD OUT)
Sun, Jan 12th: National Concert Hall – features Paddy Cole, Ronan Collins, The Conquerors, Tommy Swarbrigg etc...
For more information about Brendan Bowyer, visit www.brendanbowyer.com, and for more info on his upcoming tour dates, click here.
Mooney's Monday Quiz
It's MOONEY, it's Monday, so it is time for our Mooney's Monday Quiz!
And, we have a seriously GREAT prize up for grabs today…
It's a two-night weekend break for two adults to the 4-star McWilliam Park Hotel in Claremorris in County Mayo, with breakfast on both mornings, and an evening dinner as well!
The McWilliam Park is a great base to explore nearby Cong, The National Museum of Ireland – or you might like to stay put and visit their Leisure Centre, Swimming Pool or 'Chique' beauty studio.
For more information about the McWilliam Park Hotel, including all their great current offers, visit www.mcwilliampark.ie.
Hedgerows: It is an offence to 'cut, grub, burn or otherwise destroy hedgerows on uncultivated land during the nesting season from 1 March to 31 August, subject to certain exceptions'. For more information, click here.
UPDATE: February 29th 2016 - Press Release From BirdWatch Ireland:
Putting the record straight: Dates for burning and hedge-cutting have NOT changed
BirdWatch Ireland, Ireland's largest conservation charity, is very concerned about misinformation that is currently circulating regarding the dates within which the burning of vegetation and cutting of hedges is permitted. It would like to remind landowners that all burning and cutting must cease on 29th February this year and that burning and cutting remains prohibited from 1st March to 31st August.
Despite attempts by the Minister for Arts, Heritage and the Gaeltacht, Heather Humphreys T.D., to change the laws regulating these dates by introducing the Heritage Bill 2016 earlier this year, it is important to note that the proposed date changes were ultimately NOT made. This is because the bill failed to pass through both houses of the Oireachtas before the recent dissolution of the Dáil in advance of the general election.
The laws in place governing the dates for hedge-cutting and upland burning therefore remain unchanged. The period within which cutting and burning is prohibited are set down in Section 40 of the Wildlife Act 1976 (as amended in 2000), which states that:
(a) It shall be an offence for a person to cut, grub, burn or otherwise destroy, during the period beginning on the 1st day of March and ending on the 31st day of August in any year, any vegetation growing on any land not then cultivated.
(b) It shall be an offence for a person to cut, grub, burn or otherwise destroy any vegetation growing in any hedge or ditch during the period mentioned in paragraph (a) of this subsection (above).
The existing law provides exemptions for road safety and other circumstances and should be read carefully to ensure compliance.
Section 40 of the Wildlife Act exists to protect nesting birds. Many of our upland bird species are in decline and are in danger of extinction in Ireland; amongst them is the Curlew, which has declined by 80%. Many birds which nest in hedgerows into August are also in serious decline, including the endangered Yellowhammer. The changes to the cutting and burning dates which had been proposed in the now-defunct Heritage Bill 2016 would have caused serious impacts to these birds. A petition launched by BirdWatch Ireland in conjunction with several other national conservation organisations to stop these changes attracted more than 16,200 signatures and rising.
BirdWatch Ireland would also like to advise members of the public that if they see hedges being cut or fires in the uplands on or after 1st March, such activity could be illegal. In such cases, we would encourage people to contact the National Parks and Wildlife Service (www.npws.ie) to report such activity.
BirdWatch Ireland warmly welcomes the demise of the Heritage Bill 2016 and sincerely hopes that any future administration will consider the importance of Ireland's natural heritage and will not attempt to reintroduce such a flawed and damaging piece of legislation.
To contact your local wildlife ranger, click here for contact details. To read the Wildlife (Amendment) Act 2000, click here.
IMPORTANT NOTICE
Please DO NOT send any live, dead or skeletal remains of any creature whatsoever to Mooney Goes Wild.
If you find an injured animal or bird, please contact the National Parks & Wildlife Service on 1890 20 20 21, or BirdWatch Ireland, on 01 281-9878, or visit www.irishwildlifematters.ie
***CLICK HERE TO FIND OUT EVERYTHING YOU NEED TO KNOW ABOUT DAWN CHORUS 2017!***
***Download the Dawn Chorus 2017 podcasts***
Dawn Chorus 2017 - First Hour - 00:00 - 01:00
Dawn Chorus 2017 - Second Hour - 01:00 - 02:00
Dawn Chorus 2017 - Third Hour - 02:00 - 03:00
Dawn Chorus 2017 - Fourth Hour - 03:00 - 04:00
Dawn Chorus 2017 - Fifth Hour - 04:00 - 05:00