Mooney, Monday December 30th 2013
***MOONEY GOES WILD NOMINATED FOR ROSE D'OR AWARD!!***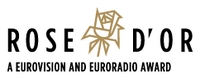 The prestigious annual Rose D'Or Awards (now in their 55th year) honour the very best of international radio, TV and online entertainment programmes, and they will take place later this year. Over 400 programmes from more than 130 broadcasters and production companies in 33 different countries were submitted for this year's Rose d'Or awards. For the first time, a new competition category, 'Radio Event Of The Year' was created. We entered European Dawn Chorus in this category, and we're absolutely delighted to let you know that we're one of the final nominees!! And another programme from the Mooney team, called A Very Merry Mooney Tunes, has been shortlisted in the Radio - Music Show category! Click here to read more about the 2016 Rose D'Or Finalists, and click here to relive - and re-listen to - all the beautiful Dawn Chorus birdsong from right across Europe.
***To visit The Mooney Show website, click here!***
Facebook: www.facebook.com/rtenature
Twitter: @naturerte
On Mooney today...
We take a look back at THE wedding of 2013, when Linda Davy and Colin Kerrigan from Offaly, winners of the Mooney-RTÉ Guide K Club Wedding Competition, said 'I do' in front of friends and family at St. Mary's Church in Edenderry, then followed it up with a lavish five-course wedding meal at the K Club in Kildare!
LISTEN: Mooney, Tues. 30/12/13, from 3pm to 4pm.
Brenda and Colin surprise Linda with the happy news that they have won the competition...
Linda with her bridesmaids at the K Club
Brenda with Linda and the bridesmaids
Brenda Donohue reporting on the wedding celebrations
Brenda with groom Colin Kerrigan and bride Linda Davy
The happy couple celebrate their wedding!