Mooney Monday 23 December 2013
***MOONEY GOES WILD NOMINATED FOR ROSE D'OR AWARD!!***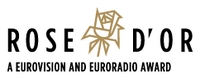 The prestigious annual Rose D'Or Awards (now in their 55th year) honour the very best of international radio, TV and online entertainment programmes, and they will take place later this year. Over 400 programmes from more than 130 broadcasters and production companies in 33 different countries were submitted for this year's Rose d'Or awards. For the first time, a new competition category, 'Radio Event Of The Year' was created. We entered European Dawn Chorus in this category, and we're absolutely delighted to let you know that we're one of the final nominees!! And another programme from the Mooney team, called A Very Merry Mooney Tunes, has been shortlisted in the Radio - Music Show category! Click here to read more about the 2016 Rose D'Or Finalists, and click here to relive - and re-listen to - all the beautiful Dawn Chorus birdsong from right across Europe.
***To visit The Mooney Show website, click here!***
Facebook: www.facebook.com/rtenature
Twitter: @naturerte
Travelling home for Christmas
We give a Merry Mooney welcome to our nearest and dearest here on The Mooney Show today, as they arrive home from abroad. It's boats, buses, and aeroplanes, as we report from Dun Laoghaire Ferry Port, from Busarus in Dublin, and from Dublin Airport
And, feel free to contact the show, where we'll exchange special Christmas greetings between listeners. Email Mooney@rte.ie
Mooney's Monday Quiz
Derek is joined by three players for the usual Mooney's Monday Quiz, Jennifer Byrne in County Wicklow. Grainne Greene in County Dublin & Shane Gallagher in County Carlow.