Mooney, Thursday December 12th 2013
***MOONEY GOES WILD NOMINATED FOR ROSE D'OR AWARD!!***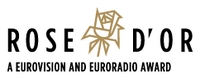 The prestigious annual Rose D'Or Awards (now in their 55th year) honour the very best of international radio, TV and online entertainment programmes, and they will take place later this year. Over 400 programmes from more than 130 broadcasters and production companies in 33 different countries were submitted for this year's Rose d'Or awards. For the first time, a new competition category, 'Radio Event Of The Year' was created. We entered European Dawn Chorus in this category, and we're absolutely delighted to let you know that we're one of the final nominees!! And another programme from the Mooney team, called A Very Merry Mooney Tunes, has been shortlisted in the Radio - Music Show category! Click here to read more about the 2016 Rose D'Or Finalists, and click here to relive - and re-listen to - all the beautiful Dawn Chorus birdsong from right across Europe.
***To visit The Mooney Show website, click here!***
Facebook: www.facebook.com/rtenature
Twitter: @naturerte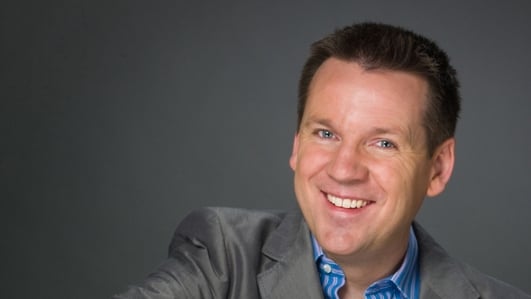 Mooney
Derek Mooney with his unique mix of conversation, information, advice and entertainment
On Mooney today...
Gerald Kean relives memories of Christmas past with toys from an age gone by. Derek talks to Catholic priest Fr. Iggy O'Donovan, who is basing this week's sermon on a Mooney discussion about atheism. And what do you do when you smash the family heirloom? Brenda sets out on a mission to replace the irreplaceable...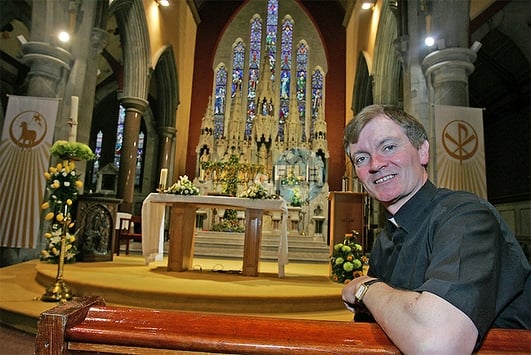 Sermon Inspired By 'Mooney'
We had lots of response into the programme following Derek's conversation yesterday with Abie Philbin Bowman. Abie is a committed atheist and he was telling us about the "Sunday Assembly" he attends, which is a sort of gathering of non-believers, offering an alternative to Sunday Mass.
We got lots of reaction into the programme, and one of the responses was the following e-mail:
"As a Catholic priest I found your chat with Abie Philbin Bowman riveting and thought provoking. I have next Sunday's sermon thanks to you."
It was sent from Fr. Iggy O'Donovan, and he joins us this afternoon from RTÉs Limerick studios...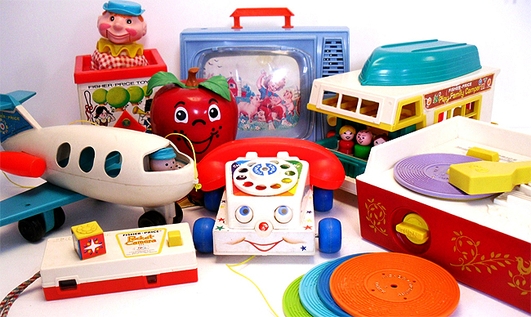 Nostalgic Toys & Gerald Kean
The last time that celebrity lawyer Gerald Kean was with us (back in August) he was recovering from a near death experience. But thankfully, that's all in the past now and he's fit and well, and looking forward to a busy Christmas.
So seeing as it's Christmas, and people are starting to think about gifts and perhaps recalling toys they got as a child, we decided to send Gerald on a trip down memory lane...
The Little Museum of Dublin has a display of nostalgic toys among it's collection of artefacts and memorabilia. Gerald went along there this morning and saw some toys from yesteryear in the company of Simon O'Connor, the Museum's curator...
The Little Museum of Dublin is located at 15, St Stephen's Green. For more information about The Little Museum, visit www.littlemuseum.ie.
Chamber Choir Ireland
The nice thing about this time of year is that you don't need any excuse to welcome a choir onto the programme, so we're delighted to welcome onto the programme today the Chamber Choir Ireland, conducted by Paul Hillier.
The choir perform Away In A Manger and Ding Dong Merrily On High.
The choir's upcoming concerts are at St Thomas' Parish Church, Belfast, on December 16th at 8:00pm, and at University Church, Stephen's Green, Dublin on December 17th at 6:30pm.
For more information on the Chamber Choir, visit www.chamberchoirireland.com.
Mooney's Thursday Quiz
It's Mooney, it's Thursday, so it's time for Mooney's Thursday Quiz!
And, we have a terrific prize up for grabs today: it's a two-night weekend break to the five-star Monart Destination Spa in County Wexford, the only spa in Ireland to be shortlisted for the 2014 World Spa Awards!
Your prize is based on two people sharing one room and includes breakfast on both mornings, dinner on an evening of your choice and complimentary access to the spa's facilities.
Runners-up will get a copy of the Irish Times Book Of The Year 2013 by Peter Murtagh, and everyone who takes part in the quiz will get a Mooney Pride watch.
Footprint Plaque
Something that most of us have done at some stage of our lives is to break, smash or destroy something that is of sentimental value and totally irreplaceable.
Whether you've smashed Dad's Waterford Crystal retirement vase, wiped the CD of your little darling's communion or dropped your wedding ring down the toilet, many of us know that feeling: the pang, the pain, the panic.
Well Brenda Donohue met one should man who is currently experiencing all these emotions.
Eoin O'Brien has broken two very precious plates. They belong to his partner Brid, and on the plates were footprints of her grandchidren's feet when they were only four weeks old...
They are irreplaceable - but is there anyone who can restore them to their former glory? Brenda visited Eoin and Brid...
00:00
Title: Ding Dong! Merrily On High
Composer: Traditional
Performer(s): Chamber Choir Ireland
Duration: 0:30
00:00
Title: Away In A Manger
Composer: Traditional
Performer(s): Chamber Choir Ireland
Duration: 2:00
00:00
Title: Those Were The Days
Composer: G Raskin
Performer(s): Mary Hopkin
Album: Those Were the Days / Goodbye - Single
Duration: 5:06
00:00
Title: Hot For You
Composer: Paul Cleary
Performer(s): The Blades
Album: Raytown Revisited
Duration: 1:17
00:00
Title: Hung Up
Composer: Madonna/price/anderson/ulvaeus
Performer(s): Madonna
Album: Single (recordno: Pro15608)
Duration: 3:18
00:00
Title: Somewhere Only We Know
Composer: Rice-Oxley/Chaplin/Hughes
Performer(s): Lily Allen
Album: Somewhere Only We Know - Single
Duration: 3:41
00:00
Title: Delilah
Performer(s): Tom Jones
Album: 20th Century Masters the Millennium Collection - The Best of Tom Jones
Duration: 3:34
00:00
Title: Royals
Performer(s): Lorde
Album: Royals - Single
Duration: 3:24
00:00
Title: Living Next Door To Alice
Composer: Chinn/chapman
Performer(s): Smokie
Album: The Best of Smokie
Duration: 3:24
00:00
Title: How Long Will I Love You
Performer(s): Ellie Goulding
Album: Halcyon Days (Deluxe Edition)
Duration: 2:44
00:00
Title: Come On Eileen
Composer: Rolland /paterson / Adams
Performer(s): Dexys Midnight Runners
Album: Eighties - The Look Of Love (recordno: 0695452)
Duration: 0:06