Mooney, Wednesday December 11th 2013
***MOONEY GOES WILD NOMINATED FOR ROSE D'OR AWARD!!***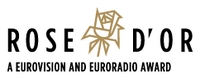 The prestigious annual Rose D'Or Awards (now in their 55th year) honour the very best of international radio, TV and online entertainment programmes, and they will take place later this year. Over 400 programmes from more than 130 broadcasters and production companies in 33 different countries were submitted for this year's Rose d'Or awards. For the first time, a new competition category, 'Radio Event Of The Year' was created. We entered European Dawn Chorus in this category, and we're absolutely delighted to let you know that we're one of the final nominees!! And another programme from the Mooney team, called A Very Merry Mooney Tunes, has been shortlisted in the Radio - Music Show category! Click here to read more about the 2016 Rose D'Or Finalists, and click here to relive - and re-listen to - all the beautiful Dawn Chorus birdsong from right across Europe.
***To visit The Mooney Show website, click here!***
Facebook: www.facebook.com/rtenature
Twitter: @naturerte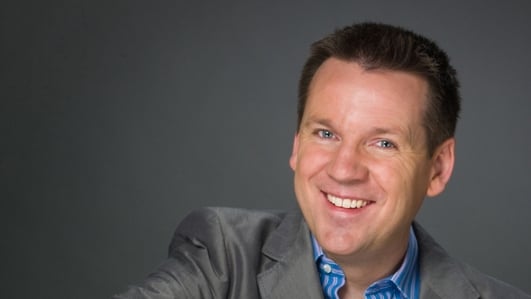 Mooney
Derek Mooney with his unique mix of conversation, information, advice and entertainment
On Mooney today...
John Spillane performs his new single with some help from the regulars in his local bar, and we ask if the mother-in-law is really misunderstood or whether she deserves her reputation as the butt of the joke...
John Spillane & The Ferry Arms
A tiny pub in the picturesque harbour village of Passage West in Co Cork is the setting for a video that's rapidly clocking up Youtube hits.
The Ferry Arms is singer-songwriter John Spillane's local pub – and the video of his song features a colourful cast of locals – including soprano Cara O'Sullivan.
John Spillane is in our Cork studio now to tell us all about it!
Godless Congregation
When The Life Of Brian came out in 1979, it was heavily criticised by many religious groups. It was called blasphemous. It was banned from public screening in some European countries, including Ireland and Norway.
But whatever your religious view of the movie, one thing is beyond dispute. It was, unashamedly, a searing indictment of organised religion.
1979 was also the year that Pope John Paul visited Ireland. One million people came out to see him in the Phoenix Park. If Pope Francis came to visit now, would the numbers be as high?
One man who definitely wouldn't be there is Abie Philbin Bowman. Apart from being a comedian, actor and writer, he is a committed atheist. And he's also involved in something called the "Sunday Assembly", which is a sort of gathering of non-believers, offering an alternative to traditional Sunday gatherings, like the Mass.
Abie is in studio today to explain what this is all about...
The next Sunday Assembly will take place this Sunday, December 15th, at noon, in the Exchange in Temple Bar, Dublin.
The Mother-In-Law
"Did you hear the one about the Kerryman who had a brain transplant?" The brain rejected him... Haw, Haw, Haw...
"Paddy Irishman, Paddy Scotsman and Paddy Englishman walked into a bar".
No, I'm not going to tell you another joke about the usual targets. Let's leave the put upon Kerryman and Paddy Irishman alone.... and as for that poor old chicken and his hilarious attempts to cross the road. Let's not go there either.
But believe it or not neither the Kerryman nor Paddy Irishman are the comedians favourite targets ... That honour goes to someone many of you know all too well: the mother-in-law. What sort of a career would Les Dawson have had without his poor old mother-in-law?
So does the mother-in-law get a bit of a raw deal? In a moment we'll speak to Katy Rink whose new book is called Managing MIL – You And Your Mother-In-Law – For Better, Or For Worse?, but first, our researcher Michele Browne went out and about on the streets to find out what people really think of this most put-upon of women...
Managing MIL – You And Your Mother-In-Law – For Better, Or For Worse?, by Katie Rink, is published by Peridot Press. The ISBN is 978-1909-717-008 and the RRP is £6.99.
00:00
Title: The Ferry Arms
Composer: No Details
Performer(s): John Spillane And Friends
Duration: 1:02
00:00
Title: Passage West
Composer: Spillane
Performer(s): John Spillane
Album: The Best of John Spillane - So Far So Good, Like
Duration: 3:35
00:00
Title: Life In An Irish Town
Composer: John Spillane
Performer(s): John Spillane
Album: Life In an Irish Town
Duration: 4:03
00:00
Title: Willie Mcbride
Composer: No Details
Performer(s): Harvey Cousins
Duration: 0:28