Mooney, Friday December 6th 2013
***MOONEY GOES WILD NOMINATED FOR ROSE D'OR AWARD!!***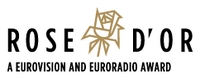 The prestigious annual Rose D'Or Awards (now in their 55th year) honour the very best of international radio, TV and online entertainment programmes, and they will take place later this year. Over 400 programmes from more than 130 broadcasters and production companies in 33 different countries were submitted for this year's Rose d'Or awards. For the first time, a new competition category, 'Radio Event Of The Year' was created. We entered European Dawn Chorus in this category, and we're absolutely delighted to let you know that we're one of the final nominees!! And another programme from the Mooney team, called A Very Merry Mooney Tunes, has been shortlisted in the Radio - Music Show category! Click here to read more about the 2016 Rose D'Or Finalists, and click here to relive - and re-listen to - all the beautiful Dawn Chorus birdsong from right across Europe.
***To visit The Mooney Show website, click here!***
Facebook: www.facebook.com/rtenature
Twitter: @naturerte
BirdWatch Ireland Survey
***TO FIND OUT HOW TO CARE FOR AND ATTRACT GARDEN BIRDS, CLICK HERE***
The results of last winter's Garden Bird Survey have just been published and Niall Hatch, Development Officer with Birdwatch Ireland is in studio now with the results!
The Garden Bird Survey for Winter 2014 begins this week, and if you would like to take part in the survey, you can find full details by visiting www.birdwatchireland.ie. To take part in the survey by submitting your results online, click here, or to download the survey form to print out and send back, click here.
We've spoken on air in the past about the Bird Atlas project, and the massive book that is the culmination of all those years of hard work has finally just been published. It's a truly landmark publication and will form the basis for bird conservation policy and legislation both in Ireland and in Britain for the next 20 years. It runs to 720 pages, weighs 3.9kg and gives details of the distribution, abundance and population changes for all the birds that occur here.
You can find more information about the book itself at http://shop.birdwatchireland.ie/birdwatchireland/product_info.php?cPath=80&products_id=929.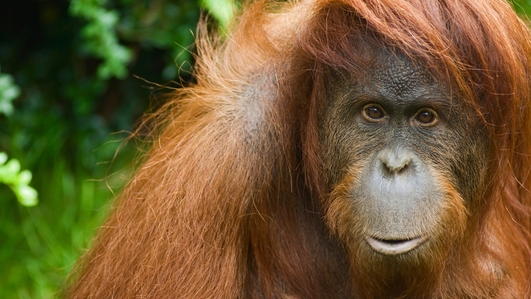 Orangutans Of Borneo
The mysterious red ape, the Orangutan, has much in common with another Great Ape - Man. The Orangutan is said to be a very 'wise' animal. The island of Borneo is one of the last outposts for the Orangutan – and Kerrywoman Marina Mulligan has just returned from there.
She is a Zoology graduate from University College Cork and, for the last six months, she has worked in Borneo as an 'Orangutan Intern'! She joins us today from the Radio Kerry studios in Tralee...
For more information about the Outcrop project, visit www.outrop.com.
The Rook That Eats Stones
This week, Terry Flanagan went to meet a listener in Co. Meath who has crows coming to her garden every year (October - November) and EATING the stones on her driveway. She wanted to know why birds do this...
The stone-eating rook