Mooney, Tuesday December 3rd 2013
Death Of Dick Warner, Environmentalist And Mentor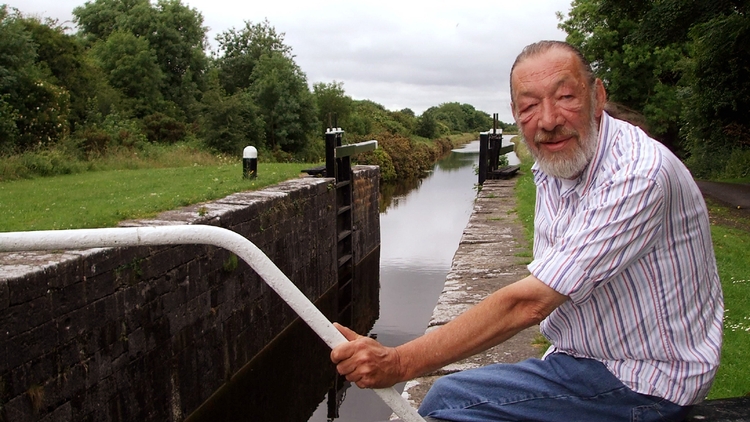 We were devastated to learn of the untimely death of naturalist, broadcaster, environmentalist and mentor to many of those on Mooney Goes Wild, Dick Warner. Dick worked on over over 90 broadcast television documentaries, including the memorable Waterways series. Our deepest sympathies to Dick's family and friends.
To read more, visit www.rte.ie/news/ireland/2017/0616/883377-dick-warner-death.
***CLICK HERE TO FIND OUT EVERYTHING YOU NEED TO KNOW ABOUT DAWN CHORUS 2017!***
***Download the Dawn Chorus 2017 podcasts***
Dawn Chorus 2017 - First Hour - 00:00 - 01:00
Dawn Chorus 2017 - Second Hour - 01:00 - 02:00
Dawn Chorus 2017 - Third Hour - 02:00 - 03:00
Dawn Chorus 2017 - Fourth Hour - 03:00 - 04:00
Dawn Chorus 2017 - Fifth Hour - 04:00 - 05:00
Dawn Chorus 2017 - Sixth Hour - 05:00 - 06:00
Follow Us On Social Media:
Facebook: www.facebook.com/rtenature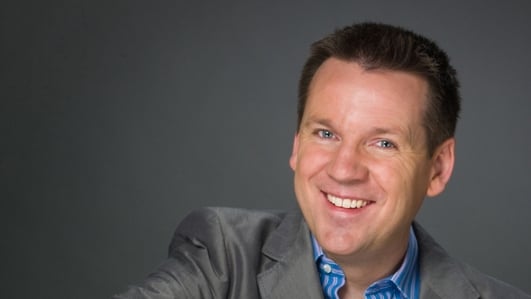 On Mooney today...
Brian Kennedy pays tribute to Joni Mitchell, Jim Clarken tells us about Oxfam's 12 Days Of Giving campaign, Fergus Sweeney chats about how Glasgow is preparing to host the Commonwealth Games next year, and Eanna ni Lamhna takes a walking tour of Edinburgh in the company of Blue Guide Maggie McLeod!
Mooney's Honeymooners, with the Sunday World!
***THIS COMPETITION HAS NOW CLOSED***
Mooney has teamed up with the Sunday World (www.sundayworld.com) to give one very special couple a second honeymoon! We looked for Ireland's favourite couple - and that couple could win a dream trip to San Francisco, worth a whopping €10,000!!!
The winning couple will be revealed in the Sunday World on December 22nd, and on Mooney on Christmas Day. Good luck to everybody who entered!
Mooney Tunes 9
On Monday, December 16th, Mooney Tunes 9 will take place at the Bord Gáis Energy Theatre in Dublin!
The ninth concert in our hugely popular series of Mooney Tunes will be a variety Christmas concert with various singers and the RTÉ Concert Orchestra. Listeners requests will be read out and their songs will be played. There will be love songs, songs you will sing along to, beautiful classical music and lots of Christmassy tunes to get you in the festive mood a week before Christmas!
The Mooney Tunes concerts have been extremely successful, and tickets often sell-out within hours of going on sale.
The benefit of buying the tickets in person at the theatre box office is that there is no service charge to pay. Tickets are priced from €14.50 and go up to €20, €28, €34 and €39.50, depending on where you are sitting.
Tickets are also on sale online from Ticketmaster.ie, Ticketmaster outlets and from the Ticketmaster phonelines:
0818 719 377 - Republic of Ireland Customers
0844 847 2455 - Northern Ireland Customers
00 353 1 456 9569 - International Customers
Tickets bought from Ticketmaster.ie online or on the phone are subject to a 12.5% service charge so, for example, that would make the €14.50 ticket, the cheapest ticket, €16.60. If you buy your tickets in person from a Ticketmaster outlet there will be a €2.50 flat fee service charge, and there is no service charge whatsoever if you buy them in person at the box office here at the Bord Gais Energy Theatre.
But whichever way you choose to get your tickets for Mooney Tunes 9, we suggest that you do it as soon as possible after 3pm, when they go on sale! It's the perfect pre-Christmas concert - but tickets will go early, so get yours as soon as you can to avoid disappointment! For more information about the concert, visit www.bordgaisenergytheatre.ie/index.php/artist/mooney-tunes.
Brian Kennedy, Joni Mitchell & Dreams!
The legendary Canadian singer-songwriter Joni Mitchell celebrated her 70th birthday last month, and to mark that milestone, our very own Brian Kennedy has released an album of her songs, as a tribute to this musical genius.
A Love Letter To Joni contains ten of his favourite Joni Mitchell songs, and Brian joins Derek in studio today to chat about putting the album together, performing with Joni - and his love of dream analysis!
For more information on Brian and his new album, visit www.briankennedy.co.uk.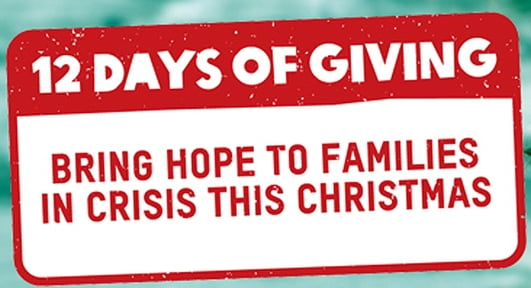 Oxfam's 12 Days Of Giving Campaign
According to the papers today, a global survey has found Ireland to be the most generous nation in Europe, and the fifth most giving in the world. The World Giving Index 2013 measured altruism in terms of direct donations to charity, volunteering personal time and helping strangers.
It is timely news as we are joined in studio today by Jim Clarken, CEO of Oxfam, who tells us about Oxfam's Twelve Days of Giving Campaign...
If you would like to donate, phone 1850 30 40 55 (ROI) or 0800 0 30 40 55 (N.I.) or visit www.oxfamireland.org/12days for more information on the 12 Days Of Giving campaign.
Glasgow's Preparations For The Commonwealth Games
Derek saw a report on TV some months ago about how a temporary athletics track was being constructed at Hampden Park for next year's Commonwealth Games. It was quite a unique building project, and he mentioned to our colleague Fergus Sweeney that he might like to find out more about it during our visit to Scotland.
At the time, Fergus dismissed it as "nothing special" - but he's in studio today to eat humble pie...
Athlete's Village for Commonwealth Games, Glasgow
Athlete's Village for Commonwealth Games, Glasgow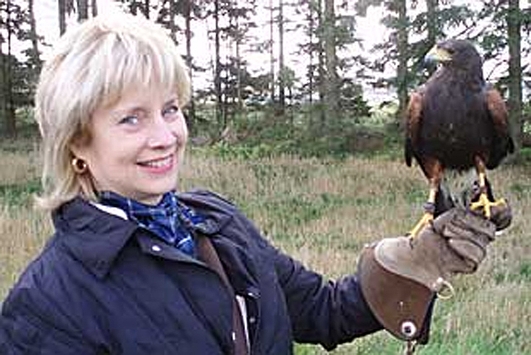 Edinburgh Walkabout
Mooney had a *fantastic stay* in Glasgow, courtesy of visitscotland.com and Aer Lingus Regional. It was a very sad time to be there of course, as news broke of the nine people who lost their lives in Glasgow's Clutha Bar following a police helicopter crash.
But Glasgow is a lovely city, and Derek really enjoyed walking around it and talking to some of the people there.
We didn't JUST stay in Glasgow though. We travelled to Birnam in Perthshire to learn about beavers, Derek travelled to Paisley outside Glasgow to learn about Highland Cattle (and you can hear all about Highland Cattle during a special show on December 27th), Katriona travelled to Leith to visit the Royal Yacht Britannia – AND we went to the capital of Scotland: Edinburgh!
Eanna ni Lamhna and her husband Johnny took a walking tour of Edinburgh and their 'Blue Badge' guide was the lovely Maggie McLeod...
For more informaton about Maggie's tours, visit www.scotlandandmore.com.
Hedgerows: It is an offence to 'cut, grub, burn or otherwise destroy hedgerows on uncultivated land during the nesting season from 1 March to 31 August, subject to certain exceptions'. For more information, click here.
UPDATE: February 29th 2016 - Press Release From BirdWatch Ireland:
Putting the record straight: Dates for burning and hedge-cutting have NOT changed
BirdWatch Ireland, Ireland's largest conservation charity, is very concerned about misinformation that is currently circulating regarding the dates within which the burning of vegetation and cutting of hedges is permitted. It would like to remind landowners that all burning and cutting must cease on 29th February this year and that burning and cutting remains prohibited from 1st March to 31st August.
Despite attempts by the Minister for Arts, Heritage and the Gaeltacht, Heather Humphreys T.D., to change the laws regulating these dates by introducing the Heritage Bill 2016 earlier this year, it is important to note that the proposed date changes were ultimately NOT made. This is because the bill failed to pass through both houses of the Oireachtas before the recent dissolution of the Dáil in advance of the general election.
The laws in place governing the dates for hedge-cutting and upland burning therefore remain unchanged. The period within which cutting and burning is prohibited are set down in Section 40 of the Wildlife Act 1976 (as amended in 2000), which states that:
(a) It shall be an offence for a person to cut, grub, burn or otherwise destroy, during the period beginning on the 1st day of March and ending on the 31st day of August in any year, any vegetation growing on any land not then cultivated.
(b) It shall be an offence for a person to cut, grub, burn or otherwise destroy any vegetation growing in any hedge or ditch during the period mentioned in paragraph (a) of this subsection (above).
The existing law provides exemptions for road safety and other circumstances and should be read carefully to ensure compliance.
Section 40 of the Wildlife Act exists to protect nesting birds. Many of our upland bird species are in decline and are in danger of extinction in Ireland; amongst them is the Curlew, which has declined by 80%. Many birds which nest in hedgerows into August are also in serious decline, including the endangered Yellowhammer. The changes to the cutting and burning dates which had been proposed in the now-defunct Heritage Bill 2016 would have caused serious impacts to these birds. A petition launched by BirdWatch Ireland in conjunction with several other national conservation organisations to stop these changes attracted more than 16,200 signatures and rising.
BirdWatch Ireland would also like to advise members of the public that if they see hedges being cut or fires in the uplands on or after 1st March, such activity could be illegal. In such cases, we would encourage people to contact the National Parks and Wildlife Service (www.npws.ie) to report such activity.
BirdWatch Ireland warmly welcomes the demise of the Heritage Bill 2016 and sincerely hopes that any future administration will consider the importance of Ireland's natural heritage and will not attempt to reintroduce such a flawed and damaging piece of legislation.
To contact your local wildlife ranger, click here for contact details. To read the Wildlife (Amendment) Act 2000, click here.
IMPORTANT NOTICE
Please DO NOT send any live, dead or skeletal remains of any creature whatsoever to Mooney Goes Wild.
If you find an injured animal or bird, please contact the National Parks & Wildlife Service on 1890 20 20 21, or BirdWatch Ireland, on 01 281-9878, or visit www.irishwildlifematters.ie Big Yellow Taxi
Joni Mitchell
2:15 Little Green
Brian Kennedy
3:43