Mooney, Monday December 2nd 2013
***MOONEY GOES WILD NOMINATED FOR ROSE D'OR AWARD!!***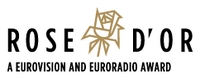 The prestigious annual Rose D'Or Awards (now in their 55th year) honour the very best of international radio, TV and online entertainment programmes, and they will take place later this year. Over 400 programmes from more than 130 broadcasters and production companies in 33 different countries were submitted for this year's Rose d'Or awards. For the first time, a new competition category, 'Radio Event Of The Year' was created. We entered European Dawn Chorus in this category, and we're absolutely delighted to let you know that we're one of the final nominees!! And another programme from the Mooney team, called A Very Merry Mooney Tunes, has been shortlisted in the Radio - Music Show category! Click here to read more about the 2016 Rose D'Or Finalists, and click here to relive - and re-listen to - all the beautiful Dawn Chorus birdsong from right across Europe.
***To visit The Mooney Show website, click here!***
Facebook: www.facebook.com/rtenature
Twitter: @naturerte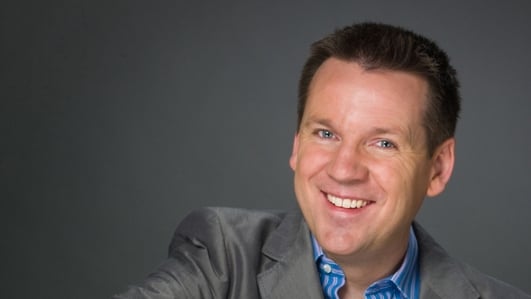 On Mooney today, live from Glasgow...
We find out how the city is coping following Friday night's fatal helicopter crash, we hear what independence might mean for the Scots and we visit some of the country's major tourist attractions...
Mooney's Honeymooners, with the Sunday World!
***THIS COMPETITION HAS NOW CLOSED***
Mooney has teamed up with the Sunday World (www.sundayworld.com) to give one very special couple a second honeymoon! We looked for Ireland's favourite couple - and that couple could win a dream trip to San Francisco, worth a whopping €10,000!!!
The winning couple will be revealed in the Sunday World on December 22nd, and on Mooney on Christmas Day. Good luck to everybody who entered!
Mooney Tunes 9
On Monday, December 16th, Mooney Tunes 9 will take place at the Bord Gáis Energy Theatre in Dublin!
The ninth concert in our hugely popular series of Mooney Tunes will be a variety Christmas concert with various singers and the RTÉ Concert Orchestra. Listeners requests will be read out and their songs will be played. There will be love songs, songs you will sing along to, beautiful classical music and lots of Christmassy tunes to get you in the festive mood a week before Christmas!
The Mooney Tunes concerts have been extremely successful, and tickets often sell-out within hours of going on sale.
The benefit of buying the tickets in person at the theatre box office is that there is no service charge to pay. Tickets are priced from €14.50 and go up to €20, €28, €34 and €39.50, depending on where you are sitting.
Tickets are also on sale online from Ticketmaster.ie, Ticketmaster outlets and from the Ticketmaster phonelines:
0818 719 377 - Republic of Ireland Customers
0844 847 2455 - Northern Ireland Customers
00 353 1 456 9569 - International Customers
Tickets bought from Ticketmaster.ie online or on the phone are subject to a 12.5% service charge so, for example, that would make the €14.50 ticket, the cheapest ticket, €16.60. If you buy your tickets in person from a Ticketmaster outlet there will be a €2.50 flat fee service charge, and there is no service charge whatsoever if you buy them in person at the box office here at the Bord Gais Energy Theatre.
But whichever way you choose to get your tickets for Mooney Tunes 9, we suggest that you do it as soon as possible after 3pm, when they go on sale! It's the perfect pre-Christmas concert - but tickets will go early, so get yours as soon as you can to avoid disappointment! For more information about the concert, visit www.bordgaisenergytheatre.ie/index.php/artist/mooney-tunes.
Fatal Helicopter Crash
On Friday night, a police helicopter crashed into The Clutha bar in Glasgow, killing the three helicopter crew, along with six people inside the pub. Derek talks to Gordon Smart, Editor of The Scottish Sun (who actually witnessed the incident) and BBC journalist Reeval Alderson (Home Affairs Correspondent with Reporting Scotland), whilst Mooney producer Fergus Sweeney reports back from meeting some of those gathered at the crash site...
Walkabout In Glasgow
Derek goes for a wee stroll with Scottish Blue Badge Guide, Kenneth D. Hanley, sporran and all, to see some of sights Glasgow has to offer...
Ken Hanley, Walking Tour Guide in Glasgow

For more information about Ken's walking tours, visit
Christmas Tree on St Georges Square, Glasgow
Christmas shoppers on Buchannan Street
Glasgow has its' own subway: one circular line
Deep Fried Mars Bar
Derek takes Eanna ni Lamhna out to Glasgow's Blue Lagoon chipper for a deep-fried Mars Bar & Iron Bru!
Eanna on her way into the Blue Lagoon to get a battered Mars bar
A picture paints a thousand words: Eanna enjoys a battered Mars bar and washes it down with a bottle of Iron Bru
Musician Christopher Findlay & EDA
Derek talks to Christopher Findlay, lead singer with up-and-coming Glasgow Rock Band, EDA. By day (and night) Chris works as an ambassador in one of Glasgow's trendiest hotels, Citizen M on Renfrew Street, but his real dream is to make music...
Chris Findlay, lead singer with Glasgow rock band EDA
Royal Yacht Britannia
Mooney reporter Katriona McFadden takes a private tour of the Royal Yacht Britannia in Edinburgh, which is Scotland's top tourist attraction...
For more information, visit www.royalyachtbritannia.co.uk.
Why Visit Scotland?
People are coming in their millions to visit Scotland every year. In fact, tourism is fundamental to the economy here – accounting for more revenue than oil, gas and whiskey put together.
So what are they coming to see? What will be here next year? Caroline Packman is Director of Homecoming Scotland 2014, from Visit Scotland, and she joins us from Edinburgh to tell us more about the joys of Scotland!
For more information about visit www.visitscotland.com/see-do/homecoming-scotland-2014.
00:00
Title: Donald Where's Your Troosers
Composer: Stewart/grant
Performer(s): Andy Stewart
Album: Hello Children Everywhere Vol 2 (recordno: Cds7932532)
Duration: 3:15
00:00
Title: Bye Bye Baby
Composer: Gaudio/crewe
Performer(s): The Bay City Rollers
Album: 45 Classic No 1s
Duration: 2:32
00:00
Title: Letter From America
Composer: C.reid / C,reid
Performer(s): The Proclaimers
Album: Now 1987 (recordno: 7243 5 2027422)
Duration: 4:01
00:00
Title: Hedwig's Theme
Performer(s): Williams, John
Duration: 5:25
00:00
Title: Flower Of Scotland
Performer(s): The Band Of The Scots Guards
Album: The Complete Scottish Bagpipe Collection
Duration: 1:37
00:00
Title: Eat It
Composer: No Details
Performer(s): "Weird Al" Yankovic
Album: "Weird Al" Yankovic's Greatest Hits
Duration: 1:46
00:00
Title: We Are One
Composer: No Details
Performer(s): Eda
Duration: 4:06