Mooney, Thursday November 7th 2013
***MOONEY GOES WILD NOMINATED FOR ROSE D'OR AWARD!!***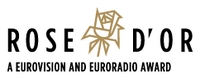 The prestigious annual Rose D'Or Awards (now in their 55th year) honour the very best of international radio, TV and online entertainment programmes, and they will take place later this year. Over 400 programmes from more than 130 broadcasters and production companies in 33 different countries were submitted for this year's Rose d'Or awards. For the first time, a new competition category, 'Radio Event Of The Year' was created. We entered European Dawn Chorus in this category, and we're absolutely delighted to let you know that we're one of the final nominees!! And another programme from the Mooney team, called A Very Merry Mooney Tunes, has been shortlisted in the Radio - Music Show category! Click here to read more about the 2016 Rose D'Or Finalists, and click here to relive - and re-listen to - all the beautiful Dawn Chorus birdsong from right across Europe.
***To visit The Mooney Show website, click here!***
Facebook: www.facebook.com/rtenature
Twitter: @naturerte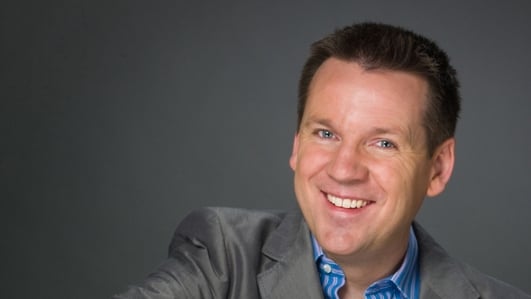 On Mooney today...
John and Edward Grimes join Derek live in studio with the latest news on Jedward, and Ryan Tubridy is in to chat about the relationship between Ireland and Britain, a theme he explores in his new book The Irish Are Coming...
Mooney's Honeymooners, with the Sunday World!
Mooney has teamed up with the Sunday World (www.sundayworld.com) to give one very special couple a second honeymoon! We are looking for Ireland's favourite couple - and that couple could win a dream trip to San Francisco, worth a whopping €10,000!!!
Grab a copy of next Sunday's Sunday World, on November 10th, when the competition will be launched, and you'll be able to find out how you can enter!
Mooney Tunes 9 - Ticket Update!
On Monday, December 16th, Mooney Tunes 9 will take place at the Bord Gáis Energy Theatre in Dublin!
The ninth concert in our hugely popular series of Mooney Tunes will be a variety Christmas concert with various singers and the RTÉ Concert Orchestra. Listeners requests will be read out and their songs will be played. There will be love songs, songs you will sing along to, beautiful classical music and lots of Christmassy tunes to get you in the festive mood a week before Christmas!
The Mooney Tunes concerts have been extremely successful, and tickets often sell-out within hours of going on sale.
The benefit of buying the tickets in person at the theatre box office is that there is no service charge to pay. Tickets are priced from €14.50 and go up to €20, €28, €34 and €39.50, depending on where you are sitting.
Tickets are also on sale online from Ticketmaster.ie, Ticketmaster outlets and from the Ticketmaster phonelines:
0818 719 377 - Republic of Ireland Customers
0844 847 2455 - Northern Ireland Customers
00 353 1 456 9569 - International Customers
Tickets bought from Ticketmaster.ie online or on the phone are subject to a 12.5% service charge so, for example, that would make the €14.50 ticket, the cheapest ticket, €16.60. If you buy your tickets in person from a Ticketmaster outlet there will be a €2.50 flat fee service charge, and there is no service charge whatsoever if you buy them in person at the box office here at the Bord Gais Energy Theatre.
But whichever way you choose to get your tickets for Mooney Tunes 9, we suggest that you do it as soon as possible after 3pm, when they go on sale! It's the perfect pre-Christmas concert - but tickets will go early, so get yours as soon as you can to avoid disappointment! For more information about the concert, visit www.bordgaisenergytheatre.ie/index.php/artist/mooney-tunes.
Ryan Tubridy On The Irish In Britain
There's no doubt about it Britain, the country that invented the cat (according to Little Britain!), has been a happy hunting ground for the Irish down the years. Legions of Irishmen and women have left these shores and achieved great success in Blighty.
Comedians like Dara O'Brian, Dylan Moran and Dave Allen, actors like Peter O'Toole, Fiona Shaw and Sinead Cusack, TV stars like Graham Norton, Henry Kelly and Eamon Andrews and musicians like Val Doonican, Gilbert O'Sullivan and yes, Terry Wogan (really!) have all made their mark on the hearts and minds of our friends across the water.
Ryan Tubridy has been exploring the very special relationship between Ireland and Great Britain in his new book The Irish Are Coming, looking at the funniest and best loved entertainers plying their trade in the UK, and he joins Derek in studio today to tell us all about it!
The Irish Are Coming, by Ryan Tubridy, is published by Harper Collins. The ISBN is 978-0-00-731745-5.
50 Years Since The Beatles Came To Ireland
50 years ago today, on November 7th 1963, the Beatles played their one and only gig in Ireland. But did you know that the only remaining artefacts from that night are 125 seats and doors, bought by the Tallaght Theatre Group, when the Adelphi was demolished in 1995? Rob King, who is Technical Director of the Tallaght Theatre Group, joins Derek on the line to explain more...
Jedward
Once upon a time they had their 'lipstick on', then they were 'close to the waterline' - but where are they now?
Well Ireland's 'Eurovision veterans', (sharing the rank with the likes of Johnny Logan and Linda Martin) are about to BURST onto stage in Beauty And The Beast: The Panto in Dublin's Olympia Theatre AND are back on the BBC presenting a third series of the children's TV show Jedward's Big Adventure!
And we are thrilled to be joined in studio today by John and Edward Grimes!
Beauty And The Beast: The Panto will take place at the Olympia Theatre from December 18th - January 5th - for more information, visit www.olympia.ie/whats-on/jedward-in-beauty-and-the-beast.