Mooney Monday 28 October 2013
***MOONEY GOES WILD NOMINATED FOR ROSE D'OR AWARD!!***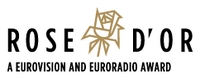 The prestigious annual Rose D'Or Awards (now in their 55th year) honour the very best of international radio, TV and online entertainment programmes, and they will take place later this year. Over 400 programmes from more than 130 broadcasters and production companies in 33 different countries were submitted for this year's Rose d'Or awards. For the first time, a new competition category, 'Radio Event Of The Year' was created. We entered European Dawn Chorus in this category, and we're absolutely delighted to let you know that we're one of the final nominees!! And another programme from the Mooney team, called A Very Merry Mooney Tunes, has been shortlisted in the Radio - Music Show category! Click here to read more about the 2016 Rose D'Or Finalists, and click here to relive - and re-listen to - all the beautiful Dawn Chorus birdsong from right across Europe.
***To visit The Mooney Show website, click here!***
Facebook: www.facebook.com/rtenature
Twitter: @naturerte
The Sober Sisters
The dating scene can be very intimidating, daunting & difficult for many, it might be a distant memory for those happily in love but two Cork sisters emailed into the Mooney Show a few weeks back about they're problem find love. Brenda & Julie (Jules) Denehy spoke to our own Brenda Donohoe about trying to find Mr Right, the two girls don't drink and in their experience it's stopping them from dating.
Brenda & Julie (Jules) from Bishopstown, County Cork.
Christmas Markets
Eoghan Corry from Travel Extra joins Brenda live in studio to speak about Christmas markets, Eoghan describes what a christmas market is and were people can get great deals in Ireland and across Europe.
A typical Christmas Market in Vienna.
Anne Gildea - Dating Advice
With our theme of flirting, Brenda is joined by comedian and member of the Nuala's Anne Gildea about surviving cancer, and the up and coming Irish Cancer Society Halloween Masquerade Ball on the 1st of November.
Mooney Tunes 9
On 16th of December Mooney Tunes will take place once again in the Bord Gais Energy Theathre - tickets will go on sale on the 4th of November, stayed tuned to The Mooney Show for more information.
http://bordgaisenergytheatre.ie/