Mooney Thursday 24 October 2013
***MOONEY GOES WILD NOMINATED FOR ROSE D'OR AWARD!!***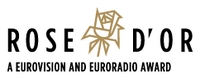 The prestigious annual Rose D'Or Awards (now in their 55th year) honour the very best of international radio, TV and online entertainment programmes, and they will take place later this year. Over 400 programmes from more than 130 broadcasters and production companies in 33 different countries were submitted for this year's Rose d'Or awards. For the first time, a new competition category, 'Radio Event Of The Year' was created. We entered European Dawn Chorus in this category, and we're absolutely delighted to let you know that we're one of the final nominees!! And another programme from the Mooney team, called A Very Merry Mooney Tunes, has been shortlisted in the Radio - Music Show category! Click here to read more about the 2016 Rose D'Or Finalists, and click here to relive - and re-listen to - all the beautiful Dawn Chorus birdsong from right across Europe.
***To visit The Mooney Show website, click here!***
Facebook: www.facebook.com/rtenature
Twitter: @naturerte
Mooney Tunes
On 16th of December Mooney Tunes will take place once again in the Bord Gais Energy Theathre - tickets will go on sale on the 4th of November, stayed tuned for more information.
Angelo Merjan
You might have seen the news headlines over the past few days, with the blonde "Roma" child in Tallagh. We wondered what do you know about the Roma Community? Last night Derek spotted an impressive young Roma Man Angelo Merjan. Well intrigued Derek went to North County Dublin and met Angelo while he was on a break from his farm work.
Wexford Opera Festival
Last month we launched a competition for A night at The Opera, Wexford Festival Opera gave us two tickets for the Black-Tie opening night of the festival which was last night and the winners were Catherine Daly her daughter Ailish from Tralee. Katriona was there last night with them as their chaperone.
23 October - 3 November 2013
Leonardo Di Caprio lookalike
Imagine living a life where everywhere you go you're mistaken for Leonardio Di Caprio, well Ben Cornish is one such person. Have a look at his pictures, he joins Derek live in studio.
Making Moments Matter
Derek & producer Fergus Sweeney were in Rush today, and dropped into the local Tesco store. Derek noticed one of the staff members doing something interesting, so he asks Customer Service Assistant Maureen Mc Getlrick & Personal Manager Sandra Smith about their new initiative "Making Moments Matter".