Mooney, Monday September 23rd 2013
***MOONEY GOES WILD NOMINATED FOR ROSE D'OR AWARD!!***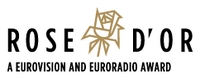 The prestigious annual Rose D'Or Awards (now in their 55th year) honour the very best of international radio, TV and online entertainment programmes, and they will take place later this year. Over 400 programmes from more than 130 broadcasters and production companies in 33 different countries were submitted for this year's Rose d'Or awards. For the first time, a new competition category, 'Radio Event Of The Year' was created. We entered European Dawn Chorus in this category, and we're absolutely delighted to let you know that we're one of the final nominees!! And another programme from the Mooney team, called A Very Merry Mooney Tunes, has been shortlisted in the Radio - Music Show category! Click here to read more about the 2016 Rose D'Or Finalists, and click here to relive - and re-listen to - all the beautiful Dawn Chorus birdsong from right across Europe.
***To visit The Mooney Show website, click here!***
Facebook: www.facebook.com/rtenature
Twitter: @naturerte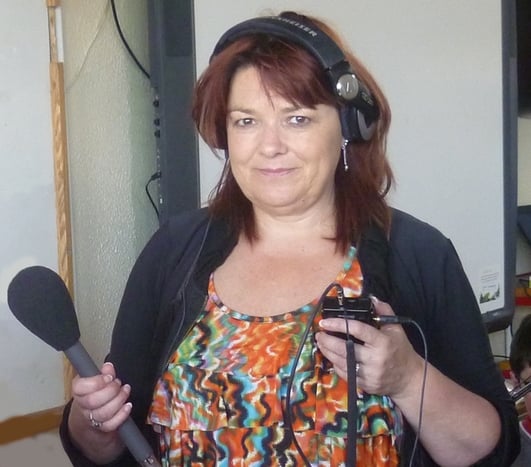 On Mooney today, with Brenda Donohue...
Anna Nolan tells us about her fears about returning to TV presenting after a long absence, we'll find out about the craft of hanking onions, we've live music from Derek Ryan, who also tells us how you could win a private gig onboard RTÉs Big Music Train, three listeners play Mooney's Monday Quiz, and we'll hear more listeners singing in the shower!
Mooney's Singers In The Shower
Last week, to celebrate RTÉ's Big Music Week, we launched our competition to find Ireland's Best Singer in the Shower! To enter, all you have to do is make an audio recording of yourself singing in the shower.
Send your audio recording, not to exceed one minute in duration, along with your name and contact number to mooney@rte.ie. Please do not send recordings of original compositions. The closing date is Wednesday, September 25th 2013. THE TERMS AND CONDITIONS FOR RTÉ.IE. AND THE COMPETITIONS TERMS APPLY TO THIS COMPETITION. Entry to the competition confirms your acceptance of these competition terms and conditions, and rte.ie terms and conditions. Click here to read terms and conditions for RTÉ.ie, and click here to read competition terms and conditions.
The prize for Ireland's Best Singer in the Shower, as decided by our panel of judges, will be announced on Mooney, on Thursday, October 3rd 2013. The judges' decision is final and no correspondence will be entered into.
Please note that if you submit a recording, RTÉ reserve the right to use this material as it sees fit in accordance with the terms and conditions for rté.ie and the recordings shall be deemed "content" for the purposes of application of the terms of clause 9 of such terms and conditions.
And for one lucky winner, we have one, very special prize: a Yamaha Clavinova CLP4440 Electric Piano!
Niall Walton, from Walton's Music, with the Yamaha Clavinova Electric Piano that will be won by Ireland's Best Singer in the Shower!
RTÉ Big Music Week, featuring Derek Ryan!
RTÉ's fourth Big Music Week kicks off next Monday, September 30th, and there are really lots of exciting musical happenings planned. Mooney will be jumping on board the train and Brenda will be hosting a most unusual House Party!
The Mooney house parties feature well-known artists or bands, who usually perform in a listener's front room, kitchen, bathroom etc... We've had some of Ireland's greatest entertainers - Brian Kennedy, Tommy Fleming, The Fury Brothers, Majella and Daniel O'Donnell, Crystal Swing, Jack L etc... - all singing their hearts out in kitchens across the country.
Now we are taking our House Party and putting it on the Big Music Week Train along with Ireland's hottest country music star!
Next Monday, September 30th, at 2.30 pm at Carlow train station, we want to fill a carriage of Mooney listeners and travel to Waterford and back again all in the delightful company of Derek Ryan, who will sing for us all along the way.
And Derek is here in studio today to whet our appetite and sing us a song!
So if you are fancy a very unusual and fun afternoon all you have to do is e-mail Mooney - mooney@rte.ie - and tell us why you want come on board with Derek (not our Derek!).
Do you have a special anniversary or birthday celebration coming up? Would you like to surprise a loved one? What about a class reunion?
Maybe you just need a little lift as we head into the cold dark and dreary winter - or plain and simple, you are just a die hard, fanatical Derek Ryan fan. Whatever your reason is, we have a carriage awaiting you, your family and friends!
So e-mail mooney@rte.ie and tell us why you would like to be on board the Big Music Week Train with Derek Ryan.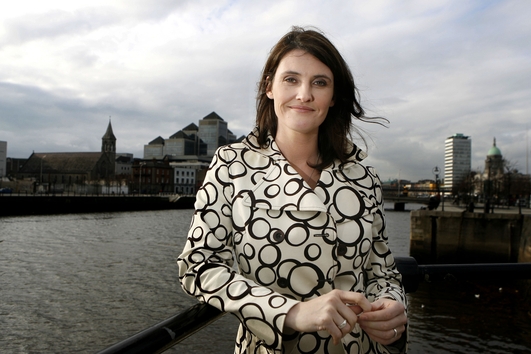 Anna Nolan
Although Anna Nolan hasn't appeared on Irish screens for many years, she has remained very close to what the Irish television audience have been watching, as a producer of very popular programmes such as Operation Transformation and Room To Improve.
However, since last week the very lovely and ever-popular Anna Nolan has been back on our screens with The Great Irish Bake Off, and she joins Brenda in studio today!
The Great Irish Bake Off continues on Thursday at 9pm, on TV3. For more information about the show, click here.
Mooney's Monday Quiz
It's Mooney, it's Mooney, so what does that mean? Well, "Mooney's Monday Quiz" of course! And, we have a terrific prize up for grabs today...
Destination Killarney have offered us a two-night break for two people sharing one room in your choice of hotel. You can choose from The Brehon Hotel & Angsana Spa, The Gleneagles Hotel & Apartments, The Travel Inn or Scotts Hotel. All in Killarney, Co Kerry.
Your prize includes breakfast on both mornings, dinner on an evening of your choice AND you must be available to avail of the prize on Sunday, October 27th and Monday October 28th, as your prize also includes two tickets to Imelda May's gig on the 28th in the INEC!!
So, if sounds like something you'd like to win, we are looking for three contestants to take part in Mooney's Monday Quiz today!
Onion Hanking
Rod Calderpotts quite literally knows his onions - and not just his onions, but his onion HANKING. What, you might wonder, is onion hanking? Well, Rod joins Brenda in studio today to explain what onion hanking is, and how he ended up hanking onions for a living!
Hanking onions