Mooney, Thursday September 19th 2013
Follow Us On Social Media:
Facebook: www.facebook.com/rtenature
Caring For Wild Animals
Please note that many species of mammals, birds, invertebrates etc... are protected under law and that, even with the best of intentions, only someone holding a relevant licence from the National Parks & Wildlife Service should attempt the care of these animals. For full details, please click here to read the NPWS Checklist of protected & rare species in Ireland. If you are concerned about a wild animal, please contact your local wildlife ranger - click here for details.
Events & Listings
Click here for a full list of events taking place around the country, and movies currently on release, which might be of interest to wildlife lovers!
Robin - The Christmas Bird
The robin, not the turkey, is the real Christmas bird; you'll find him on cards, cakes and Christmas trees. But is Robin Redbreast having us on? Is he really the friendly and gentle little fellow he seems? Does he deserve his special Christmas place? Dr. Richard Collins, scientific adviser to Mooney Goes Wild, investigates! To read more about this special documentary, and to listen to the programme, click here.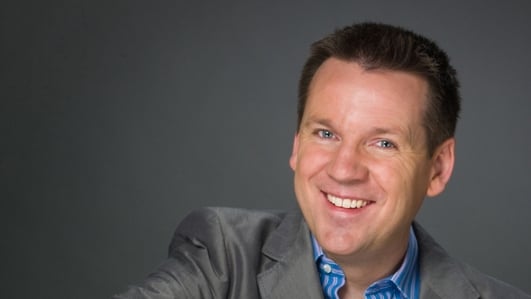 On Mooney today...
We hear the story of Florence Foster Jenkins, the opera singer who was so bad she had a cult following! We find out why young men in China are finding it more and more difficult to get a woman, and we'll have more listeners singing in the shower...
Red Hurley
If you play the above video, you'll hear the glorious sound of one of our greatest living singers - Red Hurley, back in 1976, with Ireland's Eurovision entry that year, When.
Red Hurley joins Derek in studio today, who's celebrating 43 years in the music business with an upcoming gospel-inspired tour of the country.
For more information on Red's tour dates, visit www.redhurley.com.
Mooney's Singers In The Shower
Yesterday, to celebrate RTÉ's Big Music Week, we launched our competition to find Ireland's Best Singer in the Shower! To enter, all you have to do is make an audio recording of yourself singing in the shower.
Send your audio recording, not to exceed one minute in duration, along with your name and contact number to mooney@rte.ie. Please do not send recordings of original compositions. The closing date is Wednesday, September 25th 2013. THE TERMS AND CONDITIONS FOR RTÉ.IE. AND THE COMPETITIONS TERMS APPLY TO THIS COMPETITION. Entry to the competition confirms your acceptance of these competition terms and conditions, and rte.ie terms and conditions. Click here to read terms and conditions for RTÉ.ie, and click here to read competition terms and conditions.
The prize for Ireland's Best Singer in the Shower, as decided by our panel of judges, will be announced on Mooney, on Thursday, October 3rd 2013. The judges' decision is final and no correspondence will be entered into.
Please note that if you submit a recording, RTÉ reserve the right to use this material as it sees fit in accordance with the terms and conditions for rté.ie and the recordings shall be deemed "content" for the purposes of application of the terms of clause 9 of such terms and conditions.
And for one lucky winner, we have one, very special prize: a Yamaha Clavinova CLP4440 Electric Piano!
Niall Walton with the Yamaha Clavinova Electric Piano that will be won by Ireland's Best Singer in the Shower!
Mooney reporter Katriona McFadden went along to Waltons Superstore in Blanchardstown Shopping Centre in Dublin to meet with Niall Walton, Director of Waltons Music Ltd., and pianist Emma Tang, to find out more about our prize...
Niamh Murray & The Wexford Opera Festival
Murder, seduction, intrigue, betrayal, lust, infidelity, tragedy... the plotline of a far-fetched Hollywood movie? The machinations at the Forum, the centre of the Roman Empire?
Not even close!
To really capture the extremities of the human condition, one form of expression beats everything else hands down!
The drama, the excitement, the passion of Opera!
Today, we celebrate the majesty of operatic music in the company of one of Ireland's most accomplished and best-loved opera singers, Niamh Murray!
The 62nd Wexford Opera Festival takes place this year from October 23rd until November 3rd, when audiences will be able to enjoy works by Verdi, Donizetti and Jules Massanet, alongside more recent operas by composers such as Richard Wargo and Nino Rota.
And to celebrate the Festival, we have a fantastic prize to be won!
The prize includes an overnight for two people sharing with dinner and breakfast at the Ferrycarrig Hotel.
It will include tickets for two people for the opening night of the Festival on the October 23rd, which is a farce by the name of Il cappello di paglia di Firenze (The Florentine Straw Hat).
The winner will also receive champagne at the interval and an invite to an exclusive post opera party.
Also, if you need train transport – within Ireland of course – to and from Wexford, you will be provided with that.
All you need to do to be in with a chance to win is e-mail us (to mooney@rte.ie) or write to us at Mooney, RTÉ Radio One, Donnybrook, Dublin 4, and tell us why you think you deserve this prize...
It may be because you have NEVER been to the Opera... or because you have a very special memory of one particular evening at the Opera... or you could be a complete fanatic and would walk to Wexford in the rain from the top of Carrauntoohill to get to one!
We will decide who is the most deserving to go - the closing date is Thursday, September 26th, and you have to be over 18 years of age to win this prize.
THE TERMS AND CONDITIONS FOR RTÉ.IE. AND THE COMPETITIONS TERMS APPLY TO THIS COMPETITION. Entry to the competition confirms your acceptance of these competition terms and conditions, and rte.ie terms and conditions. Click here to read terms and conditions for RTÉ.ie, and click here to read competition terms and conditions.
Wexford Opera festival runs from October 23rd – November 3rd 2013. Full details are available by visiting www.wexfordopera.com, or booking via 053 912-2144, or in person at the Wexford Opera House box-office.
Mooney's Shower Of Singers!
Fancy winning a Yamaha Clavinova digital piano, worth €2,250, courtesy of Waltons and RTÉ's Big Music Week? Then just send us a short audio recording of you singing in the shower! Visit rte.ie/mooney for full details, terms and conditions!
Hedgerows: It is an offence to 'cut, grub, burn or otherwise destroy hedgerows on uncultivated land during the nesting season from 1 March to 31 August, subject to certain exceptions'. For more information, click here.
UPDATE: February 29th 2016 - Press Release From BirdWatch Ireland:
Putting the record straight: Dates for burning and hedge-cutting have NOT changed
BirdWatch Ireland, Ireland's largest conservation charity, is very concerned about misinformation that is currently circulating regarding the dates within which the burning of vegetation and cutting of hedges is permitted. It would like to remind landowners that all burning and cutting must cease on 29th February this year and that burning and cutting remains prohibited from 1st March to 31st August.
Despite attempts by the Minister for Arts, Heritage and the Gaeltacht, Heather Humphreys T.D., to change the laws regulating these dates by introducing the Heritage Bill 2016 earlier this year, it is important to note that the proposed date changes were ultimately NOT made. This is because the bill failed to pass through both houses of the Oireachtas before the recent dissolution of the Dáil in advance of the general election.
The laws in place governing the dates for hedge-cutting and upland burning therefore remain unchanged. The period within which cutting and burning is prohibited are set down in Section 40 of the Wildlife Act 1976 (as amended in 2000), which states that:
(a) It shall be an offence for a person to cut, grub, burn or otherwise destroy, during the period beginning on the 1st day of March and ending on the 31st day of August in any year, any vegetation growing on any land not then cultivated.
(b) It shall be an offence for a person to cut, grub, burn or otherwise destroy any vegetation growing in any hedge or ditch during the period mentioned in paragraph (a) of this subsection (above).
The existing law provides exemptions for road safety and other circumstances and should be read carefully to ensure compliance.
Section 40 of the Wildlife Act exists to protect nesting birds. Many of our upland bird species are in decline and are in danger of extinction in Ireland; amongst them is the Curlew, which has declined by 80%. Many birds which nest in hedgerows into August are also in serious decline, including the endangered Yellowhammer. The changes to the cutting and burning dates which had been proposed in the now-defunct Heritage Bill 2016 would have caused serious impacts to these birds. A petition launched by BirdWatch Ireland in conjunction with several other national conservation organisations to stop these changes attracted more than 16,200 signatures and rising.
BirdWatch Ireland would also like to advise members of the public that if they see hedges being cut or fires in the uplands on or after 1st March, such activity could be illegal. In such cases, we would encourage people to contact the National Parks and Wildlife Service (www.npws.ie) to report such activity.
BirdWatch Ireland warmly welcomes the demise of the Heritage Bill 2016 and sincerely hopes that any future administration will consider the importance of Ireland's natural heritage and will not attempt to reintroduce such a flawed and damaging piece of legislation.
To contact your local wildlife ranger, click here for contact details. To read the Wildlife (Amendment) Act 2000, click here.
IMPORTANT NOTICE
Please DO NOT send any live, dead or skeletal remains of any creature whatsoever to Mooney Goes Wild.
If you find an injured animal or bird, please contact the National Parks & Wildlife Service on 1890 20 20 21, or BirdWatch Ireland, on 01 281-9878, or visit www.irishwildlifematters.ie
***CLICK HERE TO FIND OUT EVERYTHING YOU NEED TO KNOW ABOUT DAWN CHORUS 2017!***
***Download the Dawn Chorus 2017 podcasts***
Dawn Chorus 2017 - First Hour - 00:00 - 01:00
Dawn Chorus 2017 - Second Hour - 01:00 - 02:00
Dawn Chorus 2017 - Third Hour - 02:00 - 03:00
Dawn Chorus 2017 - Fourth Hour - 03:00 - 04:00
Dawn Chorus 2017 - Fifth Hour - 04:00 - 05:00