Mooney, Tuesday September 17th 2013
***MOONEY GOES WILD NOMINATED FOR ROSE D'OR AWARD!!***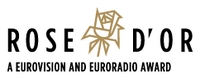 The prestigious annual Rose D'Or Awards (now in their 55th year) honour the very best of international radio, TV and online entertainment programmes, and they will take place later this year. Over 400 programmes from more than 130 broadcasters and production companies in 33 different countries were submitted for this year's Rose d'Or awards. For the first time, a new competition category, 'Radio Event Of The Year' was created. We entered European Dawn Chorus in this category, and we're absolutely delighted to let you know that we're one of the final nominees!! And another programme from the Mooney team, called A Very Merry Mooney Tunes, has been shortlisted in the Radio - Music Show category! Click here to read more about the 2016 Rose D'Or Finalists, and click here to relive - and re-listen to - all the beautiful Dawn Chorus birdsong from right across Europe.
***To visit The Mooney Show website, click here!***
Facebook: www.facebook.com/rtenature
Twitter: @naturerte
Onboard The LÉ Emer
It was a very proud moment for Derek, Brenda and Mooney, when we were welcomed onboard the LÉ Emer last Friday, one week before she's decommissioned.
The LÉ Emer, named after the wife of Cuchculainn, is currently one of eight ships in the Naval Fleet. She was launched from the Verolme dockyard in Cork in 1977 and entered service the following year.
In 1979 she chalked up a notable first when she travelled to the Lebanon to resupply Irish Troops serving with the United Nations – the first such deployment by an Irish Naval Ship.
But it was in 1984 that she probably first came to the attention of most Irish people, when she intercepted a trawler called the Marita Ann carrying arms to the IRA.
From intercepting gun runners, to monitoring fishing activity in Irish waters to supporting the Irish Army, the LÉ Emer has been fulfilling it's important role for 35 years now.
First of all, Derek met up with the Captain of the ship, Alan O'Regan...
LÉ Emer & Samuel Beckett Bridge
LÉ Emer
LÉ Emer
Marine Engineering Officer Lt. Dan Manning
The pantry onboard the LÉ Emer
Lt Commander Alan O'Regan & Lt Commander Patricia Butler
Brenda beds down for the night!
Lt Commander Patricia Butler, Brenda Donohue, Marine Engineering Officer Dan Manning, Exectuive Officer Lt Alan Flynn & Lt Commander Alan O'Regan
Dan Manning, Conor O'Brien & Alan O'Regan
Plaque presented to Derek & Brenda
For more information about the LÉ Emer, click here.
Stamp Competition
The proud and selfless service of the Irish Defence Forces was honoured just last week by An Post with four new 60c stamps, designed by Zinc Design Consultants and depicting the four branches of the force: Army, Navy, Air Corps and Reserve Defence Force.
The stamps, a First Day Cover and a Prestige Booklet containing additional background information and extra stamps are available at the GPO, main post offices, and online at www.irishstamps.ie.
And to mark this, we have a special competition! An Post is floating our boat with a special Mooney Giveaway of a special twin-pack:
A Defence Forces Prestige Booklet containing four of each of the stamps together with additional photographs and information
PLUS
A collector's First Day Cover envelope which features all four stamps and the date of issue franking mark – We have ten of those special packs to give away all courtesy of irishstamps.ie
And you can view or purchase those new stamps and booklets at irishstamps.ie.
THIS COMPETITION HAS NOW CLOSED!
We have our ten winners, and we will be revealing who they are after 4pm today!
The question that we asked was:
In Irish mythology, who was Cú Chulainn married to?
For more information about the new stamp set to honour the Irish Defence Forces, click here.
Defence Force Stamps
Philatelist Michael Kelly came in to show Derek the latest issue from An Post celebrating 60 years of overseas service by the Irish Defence Forces. The four-stamp set depicts the four branches of the forces – the Army, Naval Service, Air Corps and Reserve Defence Force.
Michael also told us about STAMPA. Stampa is a stamp exhibition which has been held in Ireland since 1972. Every year features expert philatelists, valuers, exhibitors and award-winning displays at this prestigious event. Each year members of Stampa receive a limited edition set of specially overprinted souvenir sheets and booklets which are collectors' items.