Mooney, Tuesday September 10th 2013
***MOONEY GOES WILD NOMINATED FOR ROSE D'OR AWARD!!***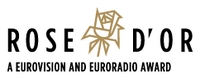 The prestigious annual Rose D'Or Awards (now in their 55th year) honour the very best of international radio, TV and online entertainment programmes, and they will take place later this year. Over 400 programmes from more than 130 broadcasters and production companies in 33 different countries were submitted for this year's Rose d'Or awards. For the first time, a new competition category, 'Radio Event Of The Year' was created. We entered European Dawn Chorus in this category, and we're absolutely delighted to let you know that we're one of the final nominees!! And another programme from the Mooney team, called A Very Merry Mooney Tunes, has been shortlisted in the Radio - Music Show category! Click here to read more about the 2016 Rose D'Or Finalists, and click here to relive - and re-listen to - all the beautiful Dawn Chorus birdsong from right across Europe.
***To visit The Mooney Show website, click here!***
Facebook: www.facebook.com/rtenature
Twitter: @naturerte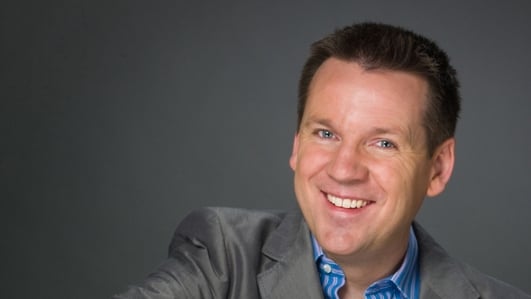 On Mooney today...
It's all about speed as we hear about James Bond's Lotus which was sold at auction yesterday! A retired RAF pilot regales us with tales of past adventure and shares his passion for flying. And Derek takes to the skies with his feet firmly on the ground as he flight tests the Airbus A380 on a visit to Heathrow!
Fuel Your School!
FUEL YOUR SCHOOL with Mooney, in association with Electric Ireland and GreenStar!
It's September which means It's Back to School and to kick off the new school year, Mooney, in association with Electric Ireland and Greenstar, are giving Primary Schools across Ireland the chance to FUEL YOUR SCHOOL and win a whole year's supply of energy*.
Every primary school in Ireland will have the chance to win free electricity to the value of €5,000 for one year.
The competition is inspired by a new report, which highlights how initiatives across RTÉ, in waste management, energy and water conservation have resulted in environmental related savings of €700,000, prevented 3694 tonnes of waste going to landfill, and elevated recycling rates of 74% for 2012.
The report was published by RTÉ, in conjunction with the Environmental Protection Agency and Greenstar; click here to read the full report.
How to enter:
Derek wants your principal, or a school representative, to tell him in not more than 400 words and one accompanying photograph, not more than 1MB, what they have done to improve their environment, either in the school or in their locality.
Simply e-mail your entry to fuelyourschool@rte.ie. The closing date is TOMORROW, Wednesday, September 11th 2013. All entries should include school name, and address, with a contact number for the designated person. Please remember to clearly state your province at the top of your entry.
There will be four winning schools, one from each province which will be selected by an expert Mooney Goes Wild judging panel.
THE JUDGES' DECISIONS ARE FINAL, AND NO CORRESPONDENCE WILL BE ENTERED INTO.
Former RAF Pilot David Henchey
On November 22nd 1963, the legendary CBS legendary anchorman Walter Cronkite had to make the announcement that President John F. Kennedy had been killed. People of a certain age remember well where they were on that day...
David Henchey, an Irishman from Gorey, had to be on red alert that day, as he was stationed in an RAF base in Germany at that time, working as a navigator on bomber planes which were supposed to be ready to go in just four minutes and were capable of carrying nuclear weapons...
David joins Derek in studio this afternoon with his memories of that dramatic moment in time...
Derek also mentioned a fear of flying course that takes place at Dublin Airport (and thanks to listener Michael Comyn for tweeting @MooneyShow about this!). The website for the course is www.flyfearless.ie.
Art Drop
Here's a question for you: have you ever strolled through a park and spotted a painting on a bench, or beside a pond or underneath a statue, all on it's own?
Then you decided that painting is fantastic, I'll take it home and hang it over my fireplace?
Well, in the unlikely event that this has happened to you, then you have being part of An Art Drop!
Gary Copley, a Dublin artist has been dropping his painting all over Dublin, and met up with our reporter Brenda Donohue in St. Stephen's Green in Dublin...
And for more information about Gary, you can 'like' him on Facebook: Gary Copley Artist.
Amy Winehouse by Gary Copley
Gary Copley and Brenda Donohue with his portrait of Amy Winehouse
Amy Winehouse by Gary Copley
Gary Copley with his portrait of Lana Del Ray
Lana Del Ray by Gary Copley
007 Lotus Esprit Auction
No Bond car has ever done anything as outrageous on screen as transform itself into a submarine when the car flies off the jetty at the end of a car chase... none except for the Lotus Esprit in the epic The Spy Who Loved Me…
Dubbed the "Wet Nellie", it is often picked by car lovers as their favourite car of all time.
A few weeks ago we spoke to Doug Redenius,vice president of the Ian Fleming Foundation who advised RM Auctions about the sale of the Wet Nellie.
Well this particular piece of cinematic history went under the hammer in London yesterday evening - and to tell us how the auction went, we are joined on the phone today by Peter Hayes, a spokesperson for RM Auctions...