Mooney, Monday September 9th 2013
***MOONEY GOES WILD NOMINATED FOR ROSE D'OR AWARD!!***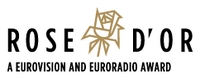 The prestigious annual Rose D'Or Awards (now in their 55th year) honour the very best of international radio, TV and online entertainment programmes, and they will take place later this year. Over 400 programmes from more than 130 broadcasters and production companies in 33 different countries were submitted for this year's Rose d'Or awards. For the first time, a new competition category, 'Radio Event Of The Year' was created. We entered European Dawn Chorus in this category, and we're absolutely delighted to let you know that we're one of the final nominees!! And another programme from the Mooney team, called A Very Merry Mooney Tunes, has been shortlisted in the Radio - Music Show category! Click here to read more about the 2016 Rose D'Or Finalists, and click here to relive - and re-listen to - all the beautiful Dawn Chorus birdsong from right across Europe.
***To visit The Mooney Show website, click here!***
Facebook: www.facebook.com/rtenature
Twitter: @naturerte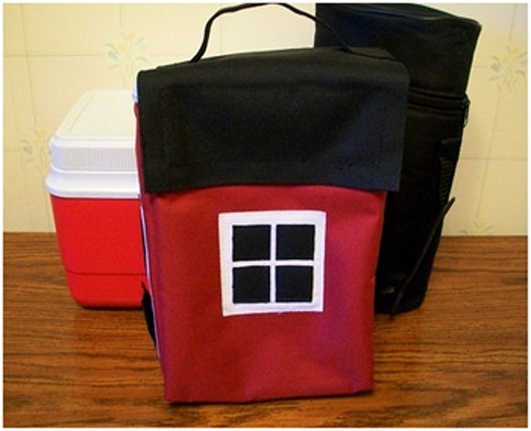 What You Should Be Putting In Your Lunchbox!
Well - the drama is over! The children are all settled down in school for the new term and it's back to the routine of uniforms, collections and lunch boxes. But did you know that two out of every three Irish parents struggle to come up with healthy ideas to fill school lunch boxes on a daily basis?
Come to think of it, it's not just children that struggle with interesting, healthy lunches boxes - we all do.
Whether we are going on a long road trip, bringing a lunch into work or packing a sandwich to bring to Croke Park for The All-Ireland Hurling Final replay.
Brenda met up with nutritionist and dietician Dr Mary McCreery, from Blackrock Clinic, who believes it's important to put food in your lunch box that you LIKE as opposed to something you don't really like, but believe to be healthy...
For more information on how to create a healthy and varied lunchbox, this info page and download from SafeFood may be of interest: http://www.safefood.eu/Publications/Consumer-info/Healthy-lunchboxes.aspx.
Living Like A German
There are some people that are what you might call devoted to their work, but there are few of any of us who have gone quite to the extremes of BBC journalist and documentary maker Justin Rowlatt...
Firstly, his wife walked to hospital in labour because he had committed to reduce the carbon footprint of his entire family for a year - and then he brought half his family to live in German to try and see how German they could become!
Justin working at the Faber Castell pencil factory in Germany
For one, he found out that he would have to be very focused on his job, and not send texts while working at a pencil factory! Justin joins us from the BBC studios today to tell us what prompted him to up sticks and take his family teutonic...
For more information about the BBC TV programme Make Me A German, visit www.bbc.co.uk/programmes/b038669g.
Dublin Fringe Festival & GRINDR/ A Love Story
Dublin's Fringe Festival is in full flight all across the capital, with over 100 productions about everything under the sun - from the GAA to Australian Dance troupes in briefs to comedy to dance!
And the woman who has been at the helm of the ship guiding it through the choppy waters of recession is its director Roise Goan, who joins Derek in studio to give us the lowdown on what's on. And we're also joined in studio by young playwright Oisin McKenna, who tells us about his play on finding love on the internet, called GRINDR/ A Love Story.
For more information about Dublin Fringe Festival, visit www.fringefest.com. And for more information about GRINDR/ A Love Story, visit www.fringefest.com/programme/grindr-a-love-story. Please note that the play is not suitable for children.