Mooney, Friday August 30th 2013
Follow Us On Social Media:
Facebook: www.facebook.com/rtenature
E-mail Us: mooney@rte.ie
Caring For Wild Animals
Please note that many species of mammals, birds, invertebrates etc... are protected under law and that, even with the best of intentions, only someone holding a relevant licence from the National Parks & Wildlife Service should attempt the care of these animals. For full details, please click here to read the NPWS Checklist of protected & rare species in Ireland. If you are concerned about a wild animal, please contact your local wildlife ranger - click here for details.
Events & Listings
Click here for a full list of events taking place around the country, and movies currently on release, which might be of interest to wildlife lovers!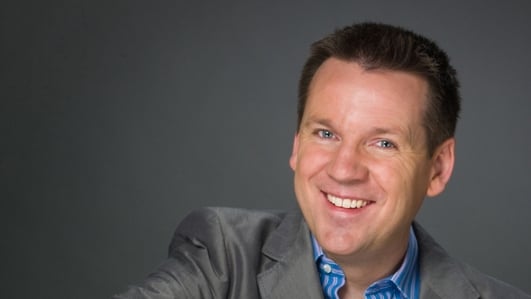 Mooney
Derek Mooney with his unique mix of conversation, information, advice and entertainment
On Mooney Goes Wild today...
Dr. Barry O'Donoghue, from the National Parks & Wildlife Service, tracks the story of Heather and Sally, two sister hen harriers, born in Kerry, and named by local schoolchildren.
Mooney Goes Wild reporter Terry Flannagan discovers why some Dublin residents have become infuriated by the capital's gull population.
And the triggerfish, one of the most striking fish in the oceans, has been strangely absent from Irish waters this summer. Dingle Oceanworld Aquarium director Kevin Flannery wants to find out why!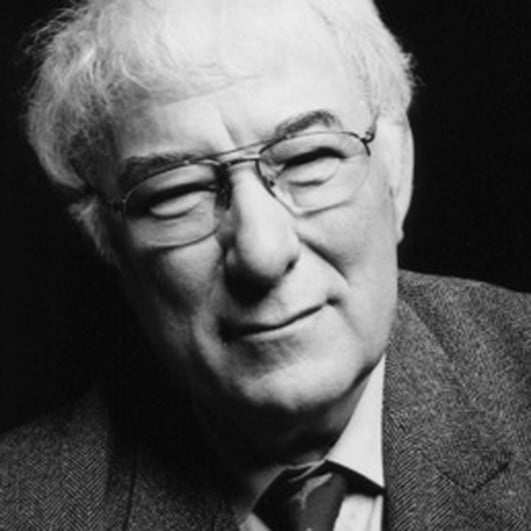 Death Of Seamus Heaney
The great Irish poet Seamus Heaney died earlier today, and our panel remember his work and his poetry on the show today.
The RTÉ Radio 1 programme Arena will broadcast a special extended programme at 7pm this evening to remember the life and work of Seamus Heaney. For more information visit www.rte.ie/radio1/arena.
Freshwater Jellyfish Discovered In Lough Derg
We have spoken at length about jellyfish on this programme over the years. During the summer, especially, they are often visible in large numbers around the coast of Ireland.
In the Sea.
But, here is a first for Ireland...
This week jellyfish were discovered in FRESHWATER!
In Lough Derg on the River Shannon!
And it's baffling the experts because these jellyfish originate in the Yangtze River – in China!
Dr Joe Caffrey is a Senior Research Officer with Inland Fisheries Ireland and he joins Derek on the phone today to explain more...
Craspedacusta, or Freshwater Jellyfish
Craspedacusta, or Freshwater Jellyfish
Craspedacusta, or Freshwater Jellyfish
For more information, visit www.jellyfish.ie.
Vietnamese Clams, And Triggerfish!
We read a little report in The Kerryman newspaper recently about a small cargo of clams that had been seized by customs, having been brought from Vietnam, of all places.
When we think of clams, we think of tiny little shellfish, around the size of your thumb, which you regularly find in the likes of seafood chowder, and other seafood dishes.
These clams, however, were absolute giants, in relative terms, growing to about five or six inches in length.
The Giant Clams in Dingle
The cargo that was seized included up to 20 of these guys. They were very much alive, as they are prized among collectors, and they were transferred to Dingle Ocean world for safekeeping.
Kevin Flannery is the director of Dingle Oceanworld Aquarium, and he joins us today from our Radio na Gaeltachta studio in Dingle.
The Giant Clams in Dingle
Kevin also talks to us today about the absence of a particular fish from Irish waters this summer, called the triggerfish...
Clown Triggerfish in East Africa
Clown Triggerfish
Picasso Triggerfish
Queen Triggerfish
Stone Triggerfish
Triggerfish Teeth
Triggerfish
Yellow Spotted Triggerfish
Dublin Gull Problem
The Mooney Goes Wild programme is celebrated for many different things, like NestWatch and the Dawn Chorus, to mention but two.
The Dawn Chorus is a six-hour marathon, broadcast every May, where listeners get a chance to appreciate the wonderful cacophony of sound just before and after dawn.
But everybody appreciates listening to the birds. Recently, a number of listeners have been in touch to complain about the racket that is going on, for hours at a time, in their localities. We sent our reporter, Terry Flanagan off to investigate. He first headed off to Beaumont where he met up with Anne Marie Winick...
A gull in Dublin
Gulls in Dublin
Hen Harriers
Now you might remember earlier this month we told you about a controversial remark which a politician in Limerick made about Hen Harriers.
The councillor in question, John Sheahan, Cathaoirleach of Limerick County Council, said that if nothing was done about the restrictions placed on landowners in special protection areas – SPAs – "open season should be declared on the hen harrier".
Basically, Cllr Sheahan was bemoaning the fact that farmers were struggling and in areas where the Hen Harrier was offered some protection the farmers couldn't consider other options like wind farms, forestry or reclaiming land.
The poor hen harrier - a spectacular and rare bird of prey - was being blamed.
Now we talked about that particular controversial remark at the time so we're not going to rehash that issue. But we decided we'd find out a little more about the bird at the centre of the controversy, the hen harrier.
With Derek today is Barry O'Donoghue, Assistant Principal Officer with the National Parks & Wildlife Service.
Sally, Millstreet 2013
Cordal Nest satellite tagging in mature forestry adjacent to nest on July 13th 2013. This is Heather (younger bird) and Sally
Cordal Nest satellite tagging in mature forestry adjacent to nest on July 13th 2013 - this is Sally
Cordal Nest Visit on June 27th 2013, four of five chicks showing, two eldest in this photo were sat tagged July 13th 2013
On January 1st 2011
On November 16th 2012
Heather in Wicklow, August 21st 2013
Freshwater Jellyfish Found In Lough Derg
A bit of breaking news today, as Dr. Joe Caffrey, Senior Research Officer with Inland Fisheries Ireland, tells us about the freshwater jellyfish discovered in Ireland this week for the very first time...
Dublin's Gull Problem
Mooney Goes Wild reporter Terry Flanagan goes out to Beaumont and Leeson Street to meet two listeners concerned with the proliferation of gulls in those areas...
Hedgerows: It is an offence to 'cut, grub, burn or otherwise destroy hedgerows on uncultivated land during the nesting season from 1 March to 31 August, subject to certain exceptions'. For more information, click here.
UPDATE: February 29th 2016 - Press Release From BirdWatch Ireland:
Putting the record straight: Dates for burning and hedge-cutting have NOT changed
BirdWatch Ireland, Ireland's largest conservation charity, is very concerned about misinformation that is currently circulating regarding the dates within which the burning of vegetation and cutting of hedges is permitted. It would like to remind landowners that all burning and cutting must cease on 29th February this year and that burning and cutting remains prohibited from 1st March to 31st August.
Despite attempts by the Minister for Arts, Heritage and the Gaeltacht, Heather Humphreys T.D., to change the laws regulating these dates by introducing the Heritage Bill 2016 earlier this year, it is important to note that the proposed date changes were ultimately NOT made. This is because the bill failed to pass through both houses of the Oireachtas before the recent dissolution of the Dáil in advance of the general election.
The laws in place governing the dates for hedge-cutting and upland burning therefore remain unchanged. The period within which cutting and burning is prohibited are set down in Section 40 of the Wildlife Act 1976 (as amended in 2000), which states that:
(a) It shall be an offence for a person to cut, grub, burn or otherwise destroy, during the period beginning on the 1st day of March and ending on the 31st day of August in any year, any vegetation growing on any land not then cultivated.
(b) It shall be an offence for a person to cut, grub, burn or otherwise destroy any vegetation growing in any hedge or ditch during the period mentioned in paragraph (a) of this subsection (above).
The existing law provides exemptions for road safety and other circumstances and should be read carefully to ensure compliance.
Section 40 of the Wildlife Act exists to protect nesting birds. Many of our upland bird species are in decline and are in danger of extinction in Ireland; amongst them is the Curlew, which has declined by 80%. Many birds which nest in hedgerows into August are also in serious decline, including the endangered Yellowhammer. The changes to the cutting and burning dates which had been proposed in the now-defunct Heritage Bill 2016 would have caused serious impacts to these birds. A petition launched by BirdWatch Ireland in conjunction with several other national conservation organisations to stop these changes attracted more than 16,200 signatures and rising.
BirdWatch Ireland would also like to advise members of the public that if they see hedges being cut or fires in the uplands on or after 1st March, such activity could be illegal. In such cases, we would encourage people to contact the National Parks and Wildlife Service (www.npws.ie) to report such activity.
BirdWatch Ireland warmly welcomes the demise of the Heritage Bill 2016 and sincerely hopes that any future administration will consider the importance of Ireland's natural heritage and will not attempt to reintroduce such a flawed and damaging piece of legislation.
To contact your local wildlife ranger, click here for contact details. To read the Wildlife (Amendment) Act 2000, click here.
IMPORTANT NOTICE
Please DO NOT send any live, dead or skeletal remains of any creature whatsoever to Mooney Goes Wild.
If you find an injured animal or bird, please contact the National Parks & Wildlife Service on 1890 20 20 21, or BirdWatch Ireland, on 01 281-9878, or visit www.irishwildlifematters.ie
***CLICK HERE TO FIND OUT EVERYTHING YOU NEED TO KNOW ABOUT DAWN CHORUS 2017!***
***Download the Dawn Chorus 2017 podcasts***
Dawn Chorus 2017 - First Hour - 00:00 - 01:00
Dawn Chorus 2017 - Second Hour - 01:00 - 02:00
Dawn Chorus 2017 - Third Hour - 02:00 - 03:00
Dawn Chorus 2017 - Fourth Hour - 03:00 - 04:00
Dawn Chorus 2017 - Fifth Hour - 04:00 - 05:00