Mooney, Tuesday August 27th 2013
***MOONEY GOES WILD NOMINATED FOR ROSE D'OR AWARD!!***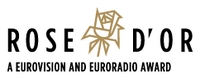 The prestigious annual Rose D'Or Awards (now in their 55th year) honour the very best of international radio, TV and online entertainment programmes, and they will take place later this year. Over 400 programmes from more than 130 broadcasters and production companies in 33 different countries were submitted for this year's Rose d'Or awards. For the first time, a new competition category, 'Radio Event Of The Year' was created. We entered European Dawn Chorus in this category, and we're absolutely delighted to let you know that we're one of the final nominees!! And another programme from the Mooney team, called A Very Merry Mooney Tunes, has been shortlisted in the Radio - Music Show category! Click here to read more about the 2016 Rose D'Or Finalists, and click here to relive - and re-listen to - all the beautiful Dawn Chorus birdsong from right across Europe.
***To visit The Mooney Show website, click here!***
Facebook: www.facebook.com/rtenature
Twitter: @naturerte
Mooney Tunes 9
If you were listening a couple of weeks ago, you would have heard the great news that MOONEY TUNES is back!
This will be the ninth in our highly successful series of concerts, in association with the RTÉ Concert Orchestra.
The concert will take place at the Bord Gáis Energy Theatre on December 16th 2013.
And before you start calling, can we tell you that tickets for the show WILL NOT be on sale until October, most likely.
But right now, we're putting the word out to YOU, our listeners, to get your letters in as soon as possible!
Remember, MOONEY TUNES is all about you, the dedicated MOONEY listeners. And we want you to nominate a piece of music that has a special resonance in YOUR life.
You can nominate absolutely ANY piece of music, whether it's pop music, a chart hit from the last 60 years ... A jazz standard, and operatic tune, a piece of film music... Even traditional music.
The important thing is that your musical suggestion must be accompanied by a letter, detailing why the piece of music is so special to you.
At the moment, our producer Olan McGowan is busy working with the orchestra, looking for some top class talent to perform whatever selections you send into us.
So, get your thinking caps on, and e-mail mooney@rte.ie, or you can post a letter to Mooney, RTÉ Radio 1, Donnybrook, Dublin 4.
The cut-off date for entries is September 30th 2013. And the concert takes place on December 16th next.
And remember, if your entry is selected, you will get two free tickets to the concert! So there's an incentive!
Famous For Not Being Famous
When Andy Warhol predicted in 1968 that, in the future, everybody would be famous for 15 minutes, he certainly got it right.
But even he could not have foreseen the lengths to which people would be prepared to go to achieve fame, and that often it would be regardless of talent or ability – just the pursuit of fame for fame's sake.
For many, what really matters is that when you achieve celebrity status, the world and how the people in it treats you - it changes.
A 21-year-old New Yorker recently carried out his own celebritology experiment:
And fall for it they did:
The whole thing was recorded and the YouTube film has gone viral, and "Fake" celebrity Brett Cohen joins Derek on the line from New York City today!
Mooney's Tuesday Quiz
It's Tuesday, it's MOONEY, so what does that mean?
Well, "Mooney's Tuesday Quiz" of course!
And we have a terrific prize up for grabs today...
It's a FIVE-NIGHT stay for you and FIVE of your friends in a self-catering Woodland Villa or Courtyard Lodge at Parknasilla Resort & Spa in Sneem, Co. Kerry!
Think of all the fun you can have! You can make it a family holiday or maybe just invite your mates?!
Parknasilla is located on the Ring of Kerry and, while there you can enjoy the 12-hole ocean-side golf course, two tennis courts, 500 acres of walks and trails – or maybe avail of the nearby hotel's facilities like a swim or a visit to The Spa and be pampered with views of Kenmare Bay.
Your prize is based on up to 6 people sharing a 3-bedroomed-villa and includes a Welcome Hamper of goodies from the Parknasilla Kitchen and a fridge filled with chilled treats. It must be used before October 24th.