Mooney Friday 16 August 2013
Follow Us On Social Media:
Facebook: www.facebook.com/rtenature
E-mail Us: mooney@rte.ie
Caring For Wild Animals
Please note that many species of mammals, birds, invertebrates etc... are protected under law and that, even with the best of intentions, only someone holding a relevant licence from the National Parks & Wildlife Service should attempt the care of these animals. For full details, please click here to read the NPWS Checklist of protected & rare species in Ireland. If you are concerned about a wild animal, please contact your local wildlife ranger - click here for details.
Events & Listings
Click here for a full list of events taking place around the country, and movies currently on release, which might be of interest to wildlife lovers!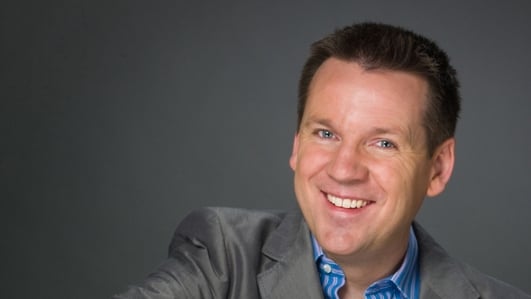 Mooney
Derek Mooney with his unique mix of conversation, information, advice and entertainment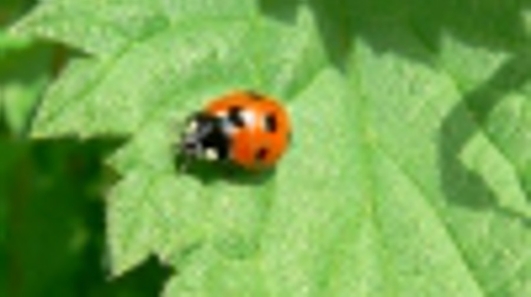 Terry Flanagans Report
Terry Flangan investigates why so many ladybirds were around Wexford.
Keywords
Mooney Goes Wild
Our usual panel Richard Collins, Éanna ni Lamhna & Terry Flanagan join Derek for all wildlife matters on today's programme. Ken Whelan, marine biologist joins the panel for Fridays wildlife panel.
Keywords
Draw with Don Competition
You can watch Don Conroy drawing a cat on our Radio One YouTube channel. Email Mooney@rte.ie with your drawing to be in with a chance to win a prize.
Competition closes next Monday, 20th of August.
The competition prize is a copy of the Secrets of the Irish Landscape.
Whale Watch 2013
Whale Watch Ireland 2013, Sunday 18th August
The arrival of large numbers of minke whales along Irish inshore waters seems like a good omen for this weekend's all Island whale watch day on Sunday 18th August. Members of the public are invited to join the Irish Whale and Dolphin Group on one of 16 land-based whale watches from headlands around the Irish coast between 2:00-5:00 pm.
The purpose of whale watch day is to raise awareness of the 24 species of cetaceans (porpoises, dolphins and whales) that have been recorded around the Irish coast, by giving members of the public an opportunity to observe some of these wonderful marine mammals in their natural environment. This event also provides IWDG researchers with a unique snapshot of whale and dolphin activity around the Irish coast.
This annual, all-island event, organized by the Irish Whale and Dolphin Group in association with Inis Cologne is free and open to all. All whale watches are land-based and will be led by experienced IWDG personnel, who will show you how to observe and identify some of the more commonly observed cetacean species seen in Irish waters.
You should bring binoculars or a spotting scope and dress appropriately for outdoor conditions. There are no boat trips involved, and there are of course no guarantees that you will see whales or dolphins during your particular event. Please contact your local organizer for further details (see below) or visit the IWDG website www.iwdg.ie for the latest information on whale and dolphin sightings and strandings in Irish waters.
Whale Watch Ireland, will once again be part of Heritage Week, co-ordinated by the Heritage Council www.heritagecouncil.ie
Location Meeting Point Watch Leader Contact
Howth Hd., Co. Dublin, Balscadden Car Park.
Killiney Bay, Co. Dublin, Vico Road.
Bray Hd., Co. Wicklow, Pitch & putt.
Hook Hd, Co. Wexford, Lighthouse.
Ardmore, Co. Waterford, Ram Hd tower.
Galley Hd., Co. Cork, Lighthouse.
Clogher Hd. Co. Kerry, Layby.
Brandon Pt. Co. Kerry Car Park.
Loop Hd., Co. Clare, Lighthouse.
Black Hd, Co. Clare, Lighthouse.
Downpatrick Hd, Co. Mayo, Car Park.
Mullaghmore Hd, Co. Sligo, lay-by.
Malin Head, Co. Donegal, Signal Tower.
Ramore Hd, Co. Antrim, Portrush Coastal Zone.
Portmuck, Co. Antrim, Car park.
Bloody Bridge, Co. Down, Car park, David Williams 028-90455784
Warren Strand Rosscarbery
Golden Grey Mullet
Thick-Lipped Grey Mullet
Mullet Thin lipped
Hedgerows: It is an offence to 'cut, grub, burn or otherwise destroy hedgerows on uncultivated land during the nesting season from 1 March to 31 August, subject to certain exceptions'. For more information, click here.
UPDATE: February 29th 2016 - Press Release From BirdWatch Ireland:
Putting the record straight: Dates for burning and hedge-cutting have NOT changed
BirdWatch Ireland, Ireland's largest conservation charity, is very concerned about misinformation that is currently circulating regarding the dates within which the burning of vegetation and cutting of hedges is permitted. It would like to remind landowners that all burning and cutting must cease on 29th February this year and that burning and cutting remains prohibited from 1st March to 31st August.
Despite attempts by the Minister for Arts, Heritage and the Gaeltacht, Heather Humphreys T.D., to change the laws regulating these dates by introducing the Heritage Bill 2016 earlier this year, it is important to note that the proposed date changes were ultimately NOT made. This is because the bill failed to pass through both houses of the Oireachtas before the recent dissolution of the Dáil in advance of the general election.
The laws in place governing the dates for hedge-cutting and upland burning therefore remain unchanged. The period within which cutting and burning is prohibited are set down in Section 40 of the Wildlife Act 1976 (as amended in 2000), which states that:
(a) It shall be an offence for a person to cut, grub, burn or otherwise destroy, during the period beginning on the 1st day of March and ending on the 31st day of August in any year, any vegetation growing on any land not then cultivated.
(b) It shall be an offence for a person to cut, grub, burn or otherwise destroy any vegetation growing in any hedge or ditch during the period mentioned in paragraph (a) of this subsection (above).
The existing law provides exemptions for road safety and other circumstances and should be read carefully to ensure compliance.
Section 40 of the Wildlife Act exists to protect nesting birds. Many of our upland bird species are in decline and are in danger of extinction in Ireland; amongst them is the Curlew, which has declined by 80%. Many birds which nest in hedgerows into August are also in serious decline, including the endangered Yellowhammer. The changes to the cutting and burning dates which had been proposed in the now-defunct Heritage Bill 2016 would have caused serious impacts to these birds. A petition launched by BirdWatch Ireland in conjunction with several other national conservation organisations to stop these changes attracted more than 16,200 signatures and rising.
BirdWatch Ireland would also like to advise members of the public that if they see hedges being cut or fires in the uplands on or after 1st March, such activity could be illegal. In such cases, we would encourage people to contact the National Parks and Wildlife Service (www.npws.ie) to report such activity.
BirdWatch Ireland warmly welcomes the demise of the Heritage Bill 2016 and sincerely hopes that any future administration will consider the importance of Ireland's natural heritage and will not attempt to reintroduce such a flawed and damaging piece of legislation.
To contact your local wildlife ranger, click here for contact details. To read the Wildlife (Amendment) Act 2000, click here.
IMPORTANT NOTICE
Please DO NOT send any live, dead or skeletal remains of any creature whatsoever to Mooney Goes Wild.
If you find an injured animal or bird, please contact the National Parks & Wildlife Service on 1890 20 20 21, or BirdWatch Ireland, on 01 281-9878, or visit www.irishwildlifematters.ie
***CLICK HERE TO FIND OUT EVERYTHING YOU NEED TO KNOW ABOUT DAWN CHORUS 2017!***
***Download the Dawn Chorus 2017 podcasts***
Dawn Chorus 2017 - First Hour - 00:00 - 01:00
Dawn Chorus 2017 - Second Hour - 01:00 - 02:00
Dawn Chorus 2017 - Third Hour - 02:00 - 03:00
Dawn Chorus 2017 - Fourth Hour - 03:00 - 04:00
Dawn Chorus 2017 - Fifth Hour - 04:00 - 05:00