Mooney Tuesday 13 August 2013
***MOONEY GOES WILD NOMINATED FOR ROSE D'OR AWARD!!***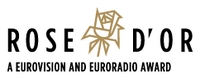 The prestigious annual Rose D'Or Awards (now in their 55th year) honour the very best of international radio, TV and online entertainment programmes, and they will take place later this year. Over 400 programmes from more than 130 broadcasters and production companies in 33 different countries were submitted for this year's Rose d'Or awards. For the first time, a new competition category, 'Radio Event Of The Year' was created. We entered European Dawn Chorus in this category, and we're absolutely delighted to let you know that we're one of the final nominees!! And another programme from the Mooney team, called A Very Merry Mooney Tunes, has been shortlisted in the Radio - Music Show category! Click here to read more about the 2016 Rose D'Or Finalists, and click here to relive - and re-listen to - all the beautiful Dawn Chorus birdsong from right across Europe.
***To visit The Mooney Show website, click here!***
Facebook: www.facebook.com/rtenature
Twitter: @naturerte
History Behind Acronyms
You probably know this already but ABBA is an acronym made up of the first letters of the names of each of the four band members. Agnetha , Björn , Benny Andersson and Anni-Frid. You probably also know that S.O.S. is another acronym. Apparently, standing for "Save Our Souls" Olan Mc Gowan joined Derek in studio to fill us in on the history of acronyms.
Keywords
Cutlery and food
Most of us sit down to our evening meal or eat out in our favourite restaurant, we probably don't pay much attention to the knife we use. Professor Charles Spence has done research which shows that the cutlery we use can affect our dining experience. Our reporter Katriona Mc Fadden went to Sheridan's cheese mongers in South Ann Street to do a tasting test with cheese served on a knife and cheese served with cocktail sticks.
Keywords
Emigrant Love Story
President John F Kennedy with part of his speech in the Dail on June 28th 1963, this US President John F Kennedy speech features in an exhibition currently running in The Little Museum of Dublin on St Stephen's Green which focuses on the story of the Irish in America. Called 'Your Huddled Masses,' the exhibition, a guide to 300-years of emigration across the Atlantic, takes its title from the 1883 sonnet The New Colossus by American poet Emma Lazarus, who wrote: "Give me your tired, your poor/ Your huddled masses yearning to breathe free/The wretched refuse of your teeming shore." Anne Jove from Connecticut - who's currently working in the museum - is descended from some of those featured. Anne spoke to Derek on today's show.
Courtesy of Myles Dungan, (www.mylesdungan.com).