Mooney, Tuesday August 6th 2013
Follow Us On Social Media:
Facebook: www.facebook.com/rtenature
E-mail Us: mooney@rte.ie
Caring For Wild Animals
Please note that many species of mammals, birds, invertebrates etc... are protected under law and that, even with the best of intentions, only someone holding a relevant licence from the National Parks & Wildlife Service should attempt the care of these animals. For full details, please click here to read the NPWS Checklist of protected & rare species in Ireland. If you are concerned about a wild animal, please contact your local wildlife ranger - click here for details.
Events & Listings
Click here for a full list of events taking place around the country, and movies currently on release, which might be of interest to wildlife lovers!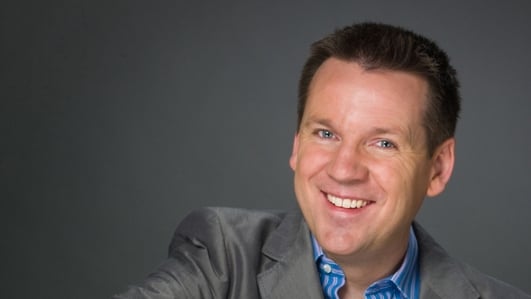 Mooney
Derek discovers how the more we age, the happier we get – but only after fifty! Personal finance journalist Jill Kerby has some timely advice on prioritising the household budget. And we find out how everyone's favourite artist Don Conroy will be appearing alongside Chris O'Dowd in Moone Boy. Plus: drawing on the radio? We show you it CAN be done, as Don teaches us all how to draw a barn owl!
Radio GAGA
We're going gaga on Mooney for the month of August!
We're giving away cash and prizes with a value of over €30,000!
Each of our daily winners from Monday to Friday will win €500 PLUS a weekend break for two at the Radisson Blu Farnham Estate golf and spa resort in Co. Cavan, including breakfast on both mornings and dinner on one evening.
And there's more!
Our daily winners will play our new Radio Gaga game each Friday, for a chance to share in an additional jackpot prize of €5000!
The competition runs from Monday August 5th until Friday, August 30th.
Tuesday, August 6th:
To enter, all you have to do is answer this simple question:
Which Joe presents Liveline right here on RTÉ Radio 1?
If you think you know the answer, text the word MOONEY, followed by your name and answer, to 57111, or call the competition line on 1515 71 72 00. Texts cost €1 or £1. Eircom network calls cost €1.02, and other networks cost more. All entrants must be over 18 as at date of entry.
Competition lines open from 2pm and will close at 4.20pm today, (DATE). Please do not enter outside of the advertised competition window as you will be charged for your entry, but your entry will not be included. From time to time, these open/close times may vary. Any change to the standard open/close times will be announced here and on the show. The cash prize winner will be announced on-air towards the end of the Mooney show each day.
COMPETITION TERMS AND CONDITIONS
Call Service Provider: Phonovation. Tel: 0818 217 100.
Text Service Provider: Xiam Interactive. Tel: 01 4832010 / 08454 606909.
Please do not enter outside the advertised competition open and close times and date(s) as you will be charged, but your entry will not be included in the draw. Please do not enter during programme replays on the RTÉ Radio Player after the advertised close time and date as you will be charged for your entry, but your entry will not be included as the competition will have closed.
Entrants must be aged 18 years or older as at date of entry and a resident of the Republic of Ireland or Northern Ireland in order to qualify as the prize winner.
Promoter reserves the right to request proof of age, verifiable by birth cert or passport only, and proof of residency, verifiable by recent utility bill only (issued within 6 months of win).
By entering the competition, the participants agree to be bound by the terms and conditions; that their surname and county of residence may be announced on-air if they win a prize; and agree to have their details/image/winner sequence used for promotional purposes if required.
Employees of RTÉ, Phonovation, Xiam Interactive and their associated partners, companies or suppliers and their immediate family members are not eligible to win/enter.
RTÉ's decision in relation to selection of winner is final and no correspondence will be entered into.
RTÉ standard competition terms and conditions also apply.
Keywords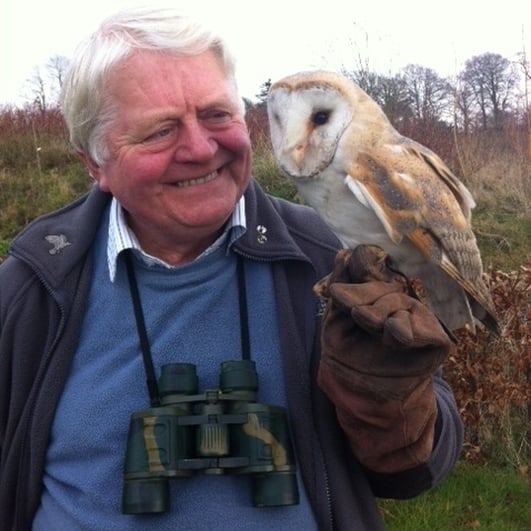 Don Conroy To Appear In Moone Boy!
Mention the name Don Conroy, and warm memories come flooding back of Don teaching us all to draw on The Den, many moons ago. Now Don is set to return to our screens, in Chris O'Dowd's hit Sky One comedy Moone Boy! He joins Derek in studio today to tell us how he's getting on working with Hollywood's - and Boyle's - man of the moment!
David Rawle and Chris O'Dowd in Moone Boy
Keywords
Draw With Don: Cartoon Barn Owl
Ever thought you could learn to draw by listenening to the radio? Well grab a pencil and paper, and get set to have some fun as Don Conroy teaches you how to draw a cartoon barn owl!
- Scan in your picture and e-mail it to mooney@rte.ie
- Post in your picture to Mooney, RTÉ Radio Centre, Donnybrook, Dublin
- Take a photo of your picture on your phone or camera, and e-mail it to mooney@rte.ie
Please get your pictures scanned, sent or e-mailed to us by the end of this Friday, August 9th. Don will have a look at them all, and we'll have a prize for the best!
Here are the cartoon barn owls drawn by Don, Derek and Mary Kingston!
Cartoon Barn Owl by Don Conroy
Cartoon Barn Owl by Derek Mooney
Cartoon Barn Owl by Mary Kingston
Keywords
Happiness Comes With Age - Survey
Katriona McFadden, Mooney reporter, voxpops members of the public to find out what makes them happy, and if they are getting happier as they get older...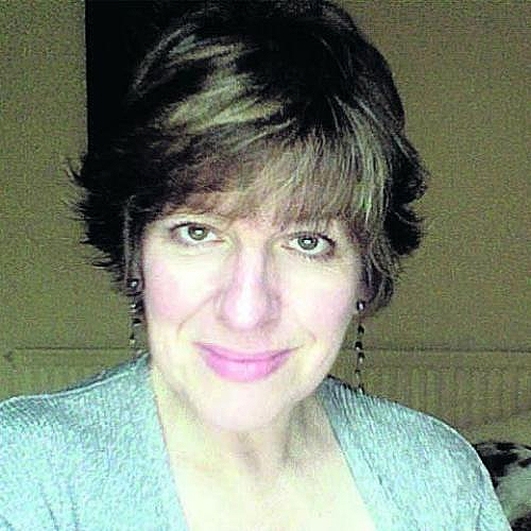 Jill Kerby's Personal Finance: Household Budgets
Gone are the days when many of us spent a lot more than we should buying things we didn't need with money we didn't have. But regardless of how tight things are, the reality is that there are certain things we can't avoid spending money on.
The time comes when the house has to be redecorated – and when the washing machine breaks down it has to be replaced. In the next few weeks parents all round the country will be kitting the kids out for going back to school – and there's no getting round that one.
So the question is – what is the best way to go about prioritising spending from the household budget?
Personal finance journalist Jill Kerby is in studio with Derek today...
For more information, visit Jill's website: www.jillkerby.ie. And to visit the MABS [Money Advice and Budgeting Service] website, and use their free household budgeting tool, then click here: www.mabs.ie/budgeting-tool.
Hedgerows: It is an offence to 'cut, grub, burn or otherwise destroy hedgerows on uncultivated land during the nesting season from 1 March to 31 August, subject to certain exceptions'. For more information, click here.
UPDATE: February 29th 2016 - Press Release From BirdWatch Ireland:
Putting the record straight: Dates for burning and hedge-cutting have NOT changed
BirdWatch Ireland, Ireland's largest conservation charity, is very concerned about misinformation that is currently circulating regarding the dates within which the burning of vegetation and cutting of hedges is permitted. It would like to remind landowners that all burning and cutting must cease on 29th February this year and that burning and cutting remains prohibited from 1st March to 31st August.
Despite attempts by the Minister for Arts, Heritage and the Gaeltacht, Heather Humphreys T.D., to change the laws regulating these dates by introducing the Heritage Bill 2016 earlier this year, it is important to note that the proposed date changes were ultimately NOT made. This is because the bill failed to pass through both houses of the Oireachtas before the recent dissolution of the Dáil in advance of the general election.
The laws in place governing the dates for hedge-cutting and upland burning therefore remain unchanged. The period within which cutting and burning is prohibited are set down in Section 40 of the Wildlife Act 1976 (as amended in 2000), which states that:
(a) It shall be an offence for a person to cut, grub, burn or otherwise destroy, during the period beginning on the 1st day of March and ending on the 31st day of August in any year, any vegetation growing on any land not then cultivated.
(b) It shall be an offence for a person to cut, grub, burn or otherwise destroy any vegetation growing in any hedge or ditch during the period mentioned in paragraph (a) of this subsection (above).
The existing law provides exemptions for road safety and other circumstances and should be read carefully to ensure compliance.
Section 40 of the Wildlife Act exists to protect nesting birds. Many of our upland bird species are in decline and are in danger of extinction in Ireland; amongst them is the Curlew, which has declined by 80%. Many birds which nest in hedgerows into August are also in serious decline, including the endangered Yellowhammer. The changes to the cutting and burning dates which had been proposed in the now-defunct Heritage Bill 2016 would have caused serious impacts to these birds. A petition launched by BirdWatch Ireland in conjunction with several other national conservation organisations to stop these changes attracted more than 16,200 signatures and rising.
BirdWatch Ireland would also like to advise members of the public that if they see hedges being cut or fires in the uplands on or after 1st March, such activity could be illegal. In such cases, we would encourage people to contact the National Parks and Wildlife Service (www.npws.ie) to report such activity.
BirdWatch Ireland warmly welcomes the demise of the Heritage Bill 2016 and sincerely hopes that any future administration will consider the importance of Ireland's natural heritage and will not attempt to reintroduce such a flawed and damaging piece of legislation.
To contact your local wildlife ranger, click here for contact details. To read the Wildlife (Amendment) Act 2000, click here.
IMPORTANT NOTICE
Please DO NOT send any live, dead or skeletal remains of any creature whatsoever to Mooney Goes Wild.
If you find an injured animal or bird, please contact the National Parks & Wildlife Service on 1890 20 20 21, or BirdWatch Ireland, on 01 281-9878, or visit www.irishwildlifematters.ie
***CLICK HERE TO FIND OUT EVERYTHING YOU NEED TO KNOW ABOUT DAWN CHORUS 2017!***
***Download the Dawn Chorus 2017 podcasts***
Dawn Chorus 2017 - First Hour - 00:00 - 01:00
Dawn Chorus 2017 - Second Hour - 01:00 - 02:00
Dawn Chorus 2017 - Third Hour - 02:00 - 03:00
Dawn Chorus 2017 - Fourth Hour - 03:00 - 04:00
Dawn Chorus 2017 - Fifth Hour - 04:00 - 05:00