Mooney, Friday July 26th 2013
***MOONEY GOES WILD NOMINATED FOR ROSE D'OR AWARD!!***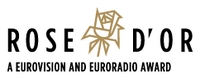 The prestigious annual Rose D'Or Awards (now in their 55th year) honour the very best of international radio, TV and online entertainment programmes, and they will take place later this year. Over 400 programmes from more than 130 broadcasters and production companies in 33 different countries were submitted for this year's Rose d'Or awards. For the first time, a new competition category, 'Radio Event Of The Year' was created. We entered European Dawn Chorus in this category, and we're absolutely delighted to let you know that we're one of the final nominees!! And another programme from the Mooney team, called A Very Merry Mooney Tunes, has been shortlisted in the Radio - Music Show category! Click here to read more about the 2016 Rose D'Or Finalists, and click here to relive - and re-listen to - all the beautiful Dawn Chorus birdsong from right across Europe.
***To visit The Mooney Show website, click here!***
Facebook: www.facebook.com/rtenature
Twitter: @naturerte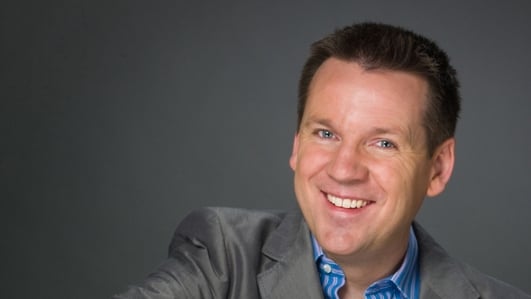 Mooney
Derek Mooney with his unique mix of conversation, information, advice and entertainment.
We find out about the unpredictable cycle of the Titan Arum - also known as the "stinky plant" - and why it's currently flowering in Washington. We learn how older male beetles make better fathers. And: close encounters of the reptilian kind - we chat to the Dubliner who encountered a snake in his bathroom!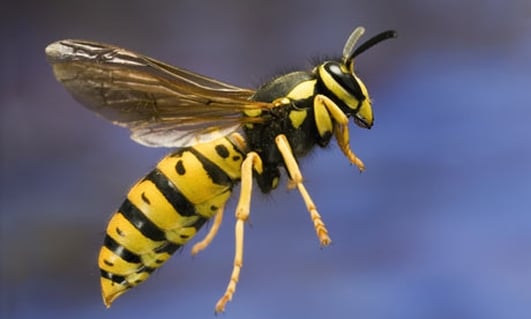 Eanna's Beef With The AA!
Eanna ni Lamhna is incensed today! When she went to fill out her AA Survey, she discovered that bees, ants and wasps were described as pests! Conor Faughnan, Director of Policy with AA Ireland, joins us on the line to tell us why the AA are surveying people about bees and ants, and why wasps are pests!
Keywords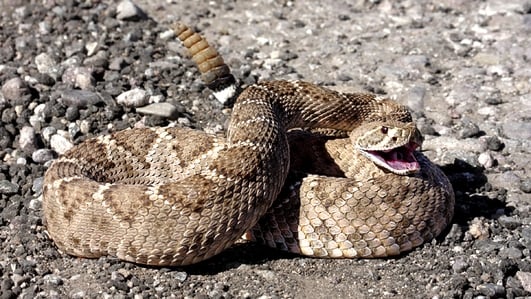 Bathroom Snake In Drumcondra
During the week we got a very interesting e-mail into the office from a chap called Paul Wade, in Drumcondra in Dublin:
We were up in Donegal for the weekend, and arrived home at 7.30ish on Sunday night. At 8.30ish, I thought I would visit the throne room with my Sunday paper ... I walked into the bog, and there was a SNAKE wrapped around the taps and plug chain on the sink - I kid you not, a great big SNAKE!! It was at least 5 feet long, black with white markings.
This morning, producer Pat O'Mahony went to meet Paul at his home in Drumcondra this morning to find out all about his serpentine encounter!
Kevin Cunningham is from the National Exotic Animal Sanctuary in Ballivor in County Meath, and he came to the rescue in Paul's hour of need. This afternoon, Kevin joins us on the line from the sanctuary to tell us more about the snake rescue!
Click here to read the NEAS Guide to dealing with various exotic animals.
Older Male Burying Beetles Make Better Dads!
Mature male burying beetles make better fathers than their younger counterparts. That's one of the findings of research by Exeter University's Centre for Ecology and Conservation published in the journal Proceedings Of The Royal Society of London.
Nicrophorus vespilloides, one of the burying beetles studied by Dr. Megan Head
One of the big puzzles of evolutionary biology is why males care for offspring that aren't theirs. To explain, Derek is joined from the BBC studios in London by Dr Megan Head, Doctor of Evolutionary Biology at the University of Exeter... To find out more, you can read this statement from the University of Exeter, or visit the website of Dr. Megan Head.
Stinky Flowers!
Ant-like lines have been weaving their way about the United States Botanic Gardens Conservatory in Washington... the lines are not ants or tropical beetles, but curious humans coming in their tens of thousands every day to see a giant phallus-like and smelly flower, the titan arum (Amorphophallus titanum).
Ari Novy is a plant scientist and Public Programmes Manager at the Botanic Gardens, and he joins Derek and the panel on the line today from Washington!
The flower is now collapsing, and entering a dormant stage; the Botanic Gardens in Washington have set up a webcam focusing on flower, and you view the webcam, and find out lots more about the titan arum, by visiting their website
Grass-Growing Gutters: A Report By Terry Flanagan
Peter Nolan from Templeogue got in touch this week, to say that he had an unusual problem. The gutters on the back of the house are full of grass and weeds - yet none of his neighbours have any.
He has a theory as to why this is so, and he asked us to come out to see his weeds, and to assess his theory.
We sent Terry Flanagan along to find out more…
Keywords
Gerald Kean's Insect Bite
If you were listening yesterday, you'll have heard Mary Kingston's "yukky" report about parasites like Bilharzia and Tissue Myiasis, and Larvae Migraines, and other such tropical illnesses that you can pick up abroad.
Well, no sooner had we done the report than we heard that celebrity lawyer Gerald Kean was in hospital after getting an insect bite while on holidays in Portugal...
This afternoon, Gerald joins us on the line from his hospital bed in Blackrock clinic...
Keywords