Mooney Wednesday 10 July 2013
***MOONEY GOES WILD NOMINATED FOR ROSE D'OR AWARD!!***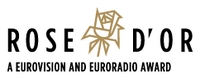 The prestigious annual Rose D'Or Awards (now in their 55th year) honour the very best of international radio, TV and online entertainment programmes, and they will take place later this year. Over 400 programmes from more than 130 broadcasters and production companies in 33 different countries were submitted for this year's Rose d'Or awards. For the first time, a new competition category, 'Radio Event Of The Year' was created. We entered European Dawn Chorus in this category, and we're absolutely delighted to let you know that we're one of the final nominees!! And another programme from the Mooney team, called A Very Merry Mooney Tunes, has been shortlisted in the Radio - Music Show category! Click here to read more about the 2016 Rose D'Or Finalists, and click here to relive - and re-listen to - all the beautiful Dawn Chorus birdsong from right across Europe.
***To visit The Mooney Show website, click here!***
Facebook: www.facebook.com/rtenature
Twitter: @naturerte
Dylan Mc Grath - Masterchef
Dylan Mc Grath from Masterchef joins Shay live in studio, speaking about his restaurant in Fade Street and his time recording the series of Masterchef.
Keywords
Espionage
Declan Power, security analysis joins Fergus Sweeney live in studio about Espionage, the history of the job and the work itself and also some products that are on sale for the public and of course the recent Snowden fiasco.
Keywords
Vampire Facelift
Vampires are red-hot right now and we're not just talking about star-crossed, blood-sucking young lovers in books and television shows. Around the world women are undergoing a Vampire FaceLift. If you're spooked by needles or the sight of blood, this is not the beauty
treatment for you. The Vampire FaceLift uses a part of your blood to try erase a few years off your face. Is the blood vampires crave really the secret to looking younger? Reality TV star Kim Kardashian apparently thinks so, and she tweeted a picture of her face covered in blood.
Keywords