Mooney Thursday 27 June 2013
Dawn Chorus 2018
This year's Dawn Chorus programme will take place on Sunday, May 6th 2018, and will be broadcast from across Europe and beyond between midnight and 7am! For more information, click here.
Follow Us On Social Media:
Facebook: www.facebook.com/rtenature
E-mail Us: mooney@rte.ie
Caring For Wild Animals
Please note that many species of mammals, birds, invertebrates etc... are protected under law and that, even with the best of intentions, only someone holding a relevant licence from the National Parks & Wildlife Service should attempt the care of these animals. For full details, please click here to read the NPWS Checklist of protected & rare species in Ireland. If you are concerned about a wild animal, please contact your local wildlife ranger - click here for details.
Events & Listings
Click here for a full list of events taking place around the country, and movies currently on release, which might be of interest to wildlife lovers!
Today on Mooney...
Katriona reports on one of Ireland's most unusual tree - the handkerchief,dove or ghost tree Derek hears how the Lisdoonvarna Matchmaking Festival is spreading the love even further and Brenda reports on last minute preparations for an Irish-Italian opera and a 50 year old cake...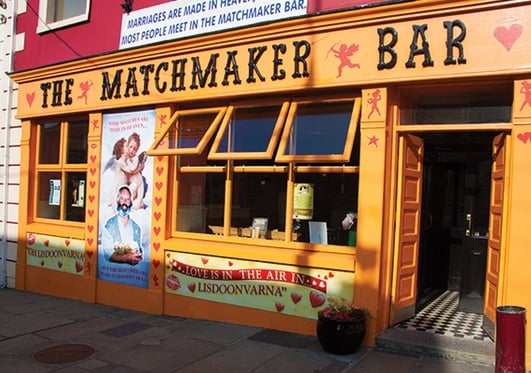 The Outing at Lisdoonvarna
We all Know about the long running Lisdoonvarna Match Making Festival that runs every year since the 1920s in the small Co. Clare village where men and women from all over the world come, not only to "Take the waters", but find love and romance.
This year the Match Making Festival is spreading its wings and becoming even more inclusive. For the 1st year ever the 1st weekend of of festival is dedicated to The Outing. Over 3 days from 30th August to 1st September the Lisdoonvarna Match Making festival opens up to both gay and lesbian community in search of Love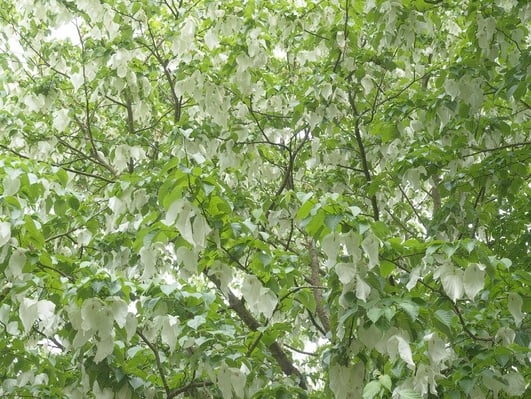 Handkerchief Tree
We got an email at the start of the week telling us of a tree-planting ceremony happening in Sligo this week.
But what piqued our interest was the description of the actual TREE. Have you ever heard of a tree like THIS before...
The Handkerchief Tree or Dove Tree is one that requires patience. It's not for the gardener that is looking for instant gratification. Maybe that's why it is the tree of choice for gardeners from Belfast City Council to plant in a public park in Sligo, as part of a peace-building project - working slowly and steadily to make Sligo and border counties a better place to live. The species, Davidia involucrata, was discovered in 1869 but took until 1906 to germinate, grow and flower in Europe.
A deciduous tree, it has large, almost heart
shaped dark green leaves and quite dramatic blooms. Two white leaves of
different lengths hang down gracefully around a central ball of small, yellow
true flowers. From a distance, it looks like a flock of flying birds or
handkerchiefs fluttering in the breeze. This is where it gets its name
Hedgerows: It is an offence to 'cut, grub, burn or otherwise destroy hedgerows on uncultivated land during the nesting season from 1 March to 31 August, subject to certain exceptions'. For more information, click here.
To contact your local wildlife ranger, click here for contact details. To read the Wildlife (Amendment) Act 2000, click here.
IMPORTANT NOTICE
Please DO NOT send any live, dead or skeletal remains of any creature whatsoever to Mooney Goes Wild.
If you find an injured animal or bird, please contact the National Parks & Wildlife Service on 1890 20 20 21, or BirdWatch Ireland, on 01 281-9878, or visit www.irishwildlifematters.ie