Mooney Monday 24 June 2013
Dawn Chorus 2018
This year's Dawn Chorus programme will take place on Sunday, May 6th 2018, and will be broadcast from across Europe and beyond between midnight and 7am! For more information, click here.
Follow Us On Social Media:
Facebook: www.facebook.com/rtenature
E-mail Us: mooney@rte.ie
Caring For Wild Animals
Please note that many species of mammals, birds, invertebrates etc... are protected under law and that, even with the best of intentions, only someone holding a relevant licence from the National Parks & Wildlife Service should attempt the care of these animals. For full details, please click here to read the NPWS Checklist of protected & rare species in Ireland. If you are concerned about a wild animal, please contact your local wildlife ranger - click here for details.
Events & Listings
Click here for a full list of events taking place around the country, and movies currently on release, which might be of interest to wildlife lovers!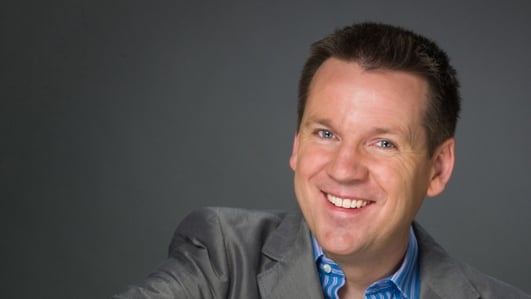 On Mooney today....
Derek Mooney with his unique mix of conversation, information, advice and entertainment
The blue tits have fledged!!...over the weekend the little blue tits left the nest, Jim Wilson will chat to Derek about the weekends events in nestwatch 2013. Love Locks on the Ha'Penny Bridge, Brenda as been into Dublin City centre to take a look at and see if it is purely a romantic gesture or is it just damaging the bridge and Mooneys Monday Quiz.
Ha'Penny Bridge Love Locks
Katherine and Pete from the Isle of Wight locking their lock.
The Locks on the Ha'Penny Bridge
Brenda bumps into the cast of Shout the Musical on the Ha'Penny Bridge
Hedgerows: It is an offence to 'cut, grub, burn or otherwise destroy hedgerows on uncultivated land during the nesting season from 1 March to 31 August, subject to certain exceptions'. For more information, click here.
To contact your local wildlife ranger, click here for contact details. To read the Wildlife (Amendment) Act 2000, click here.
IMPORTANT NOTICE
Please DO NOT send any live, dead or skeletal remains of any creature whatsoever to Mooney Goes Wild.
If you find an injured animal or bird, please contact the National Parks & Wildlife Service on 1890 20 20 21, or BirdWatch Ireland, on 01 281-9878, or visit www.irishwildlifematters.ie