Follow Us On Social Media:
Facebook: www.facebook.com/rtenature
Caring For Wild Animals
Please note that many species of mammals, birds, invertebrates etc... are protected under law and that, even with the best of intentions, only someone holding a relevant licence from the National Parks & Wildlife Service should attempt the care of these animals. For full details, please click here to read the NPWS Checklist of protected & rare species in Ireland. If you are concerned about a wild animal, please contact your local wildlife ranger - click here for details.
Events & Listings
Click here for a full list of events taking place around the country, and movies currently on release, which might be of interest to wildlife lovers!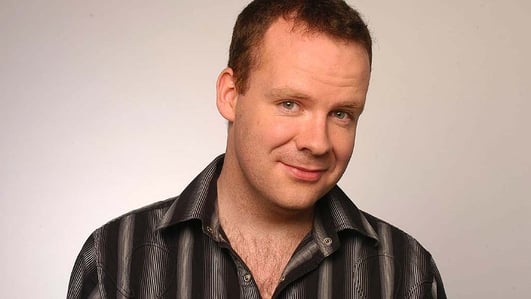 On Mooney today, with Neil Delamere...
Katrina McFadden discovers a Persian cat whose teeth are brushed with chicken flavoured toothpaste, and who is pushed around in her own pram! Officially, Ireland's most pampered pet! As the first ever book banned in the Irish Republic gets set for a reprint, Pat O'Mahony looks at the history of cultural censorship in Ireland. And, brussels sprouts sandwiches, chicken tikka lasagne... Are there are no limits to the absurdity of fusion foods? Robert Doggett, from the Trocodero Restaurant, and Sophie Morris, from Kooky Dough, give us their views!
Pampered Pets Winner
Last week we read that fashion designer Karl Lagerfeld had declared he wanted to marry his cat, Choupette. Choupette has two personal maids in her Parisian mansion and is a very mollycoddled moggie indeed.
Well we wondered how pampered are Ireland's pets? Could we out-do Paris?
And so we decided to launch a competition to find "Ireland's Most Pampered Pet"!
We asked you to send us a photo of your pet along with the story of how you spoil them.
And, boy, there is some serious pampering going on!
But there can only be one winner, so we join Katriona McFadden in our Galway studio, to find out who that is!
Winner: Penny the cat; owner: Edna Ridge, Galway
Penny/ Edna Ridge
And we also have five runners-up!
Hanzi/ owner: Oonagh O'Brien
Bella & Millie/ owner: Klarissa Horgan
Truffles & Pia/ owner: Muriel Haire
Lord Fluffy Follett/ owner: Geraldine Buggy
Barney/ owner: Janet Taylor
And we would like to pay an honourable mention to the following!
Sam/ owner: Siobhan McCarthy
Coco Chanel/ owner: Suzanne Winters
Kaspar/ owner: Stella Ring
We had lots of great entries, and narrowed them all down to a "top six". That is to say, a winner, and 5 runners-up.
But nobody goes away empty-handed!
Each of the five runners-up will receive a gorgeous hamper of products from Whiskas and Pedigree Chum.
The hampers will include a terrific selection of care products and treats for your pet.
Petcare products such as DentaStix and Dreamies, from the leading petcare brands.
And, of course, some lovely munchies, courtesy of Pedigree and Whiskas, Ireland's leading pet foods.
Fusion Foods
Legend has it that many women crave the most ridiculous combinations of foods when they are pregnant. Curry soup with Italian olives, banana ice cream and pickles, whatever you can think of, a pregnant woman somewhere has probably already eaten it!
However, it seems that strange mixtures are becoming more popular with the public in general, with the likes of chicken tikka lasagne (currently on sale in Iceland). And the latest concoction from Tayto is cheese and onion flavour chocolate!
If you have tasted these combinations, by all means text us on 51551 and let us know what you thought!
For the food purists, these kinds of combinations constitute crimes against good food which, presumably, should be punished by the complete removal of taste buds!
To discuss this, we are joined in studio by two food enthusiasts: Sophie Morris, co-founder of Kooky Dough, and author of Sophie Kooks – Quick and Easy Feelgood Food and Image Magazine Young Businesswoman of the Year 2012!
And we are also joined by Robert Doggett, co-owner and Maitre D' of the Trocodero Restaurant on Saint Andrew Street in Dublin.
The fusion food that Sophie and Robert taste in studio are:
Tayto Milk Chocolate Bar
Chicken Tikka Lasagne
Censored And Banned Books, Music And Movies
The first novel to be officially banned in Ireland after independence was republished last week.
Liam O'Flaherty's The House Of Gold was banned by the Irish Censorship of Publications Board the year after its release in 1929, as it was believed to be indecent and obscene.
The new publication of The House Of Gold through Nuascéalta Teo publishers marks the first time the book has been freely available in Ireland in more than 83 years.
Ireland has a long history of proscribing stuff, and today, Neil is joined in studio by TV and radio producer and director, Pat O'Mahony, who's been casting his not-easily-offended eye over some of Ireland's censorship moments...
Children's Gospel Workshop
Our reporter, Brenda Donohue, was in Kilkenny over the weekend, where she attended Ireland's first ever Children's Gospel Workshop!
220 pupils from 7-12 from Cork, Kilkenny, Dunamaggin, attended the workshop, which was given by Ja Ronn Thompson. Ja Ronn lectures on gospel music in San Francisco State University.
Brenda spoke to Ja Ronn, some of the children involved, and Teresa Comerford, the event manger of Kilkenny Gospel Choir Festival...
Hedgerows: It is an offence to 'cut, grub, burn or otherwise destroy hedgerows on uncultivated land during the nesting season from 1 March to 31 August, subject to certain exceptions'. For more information, click here.
UPDATE: February 29th 2016 - Press Release From BirdWatch Ireland:
Putting the record straight: Dates for burning and hedge-cutting have NOT changed
BirdWatch Ireland, Ireland's largest conservation charity, is very concerned about misinformation that is currently circulating regarding the dates within which the burning of vegetation and cutting of hedges is permitted. It would like to remind landowners that all burning and cutting must cease on 29th February this year and that burning and cutting remains prohibited from 1st March to 31st August.
Despite attempts by the Minister for Arts, Heritage and the Gaeltacht, Heather Humphreys T.D., to change the laws regulating these dates by introducing the Heritage Bill 2016 earlier this year, it is important to note that the proposed date changes were ultimately NOT made. This is because the bill failed to pass through both houses of the Oireachtas before the recent dissolution of the Dáil in advance of the general election.
The laws in place governing the dates for hedge-cutting and upland burning therefore remain unchanged. The period within which cutting and burning is prohibited are set down in Section 40 of the Wildlife Act 1976 (as amended in 2000), which states that:
(a) It shall be an offence for a person to cut, grub, burn or otherwise destroy, during the period beginning on the 1st day of March and ending on the 31st day of August in any year, any vegetation growing on any land not then cultivated.
(b) It shall be an offence for a person to cut, grub, burn or otherwise destroy any vegetation growing in any hedge or ditch during the period mentioned in paragraph (a) of this subsection (above).
The existing law provides exemptions for road safety and other circumstances and should be read carefully to ensure compliance.
Section 40 of the Wildlife Act exists to protect nesting birds. Many of our upland bird species are in decline and are in danger of extinction in Ireland; amongst them is the Curlew, which has declined by 80%. Many birds which nest in hedgerows into August are also in serious decline, including the endangered Yellowhammer. The changes to the cutting and burning dates which had been proposed in the now-defunct Heritage Bill 2016 would have caused serious impacts to these birds. A petition launched by BirdWatch Ireland in conjunction with several other national conservation organisations to stop these changes attracted more than 16,200 signatures and rising.
BirdWatch Ireland would also like to advise members of the public that if they see hedges being cut or fires in the uplands on or after 1st March, such activity could be illegal. In such cases, we would encourage people to contact the National Parks and Wildlife Service (www.npws.ie) to report such activity.
BirdWatch Ireland warmly welcomes the demise of the Heritage Bill 2016 and sincerely hopes that any future administration will consider the importance of Ireland's natural heritage and will not attempt to reintroduce such a flawed and damaging piece of legislation.
To contact your local wildlife ranger, click here for contact details. To read the Wildlife (Amendment) Act 2000, click here.
IMPORTANT NOTICE
Please DO NOT send any live, dead or skeletal remains of any creature whatsoever to Mooney Goes Wild.
If you find an injured animal or bird, please contact the National Parks & Wildlife Service on 1890 20 20 21, or BirdWatch Ireland, on 01 281-9878, or visit www.irishwildlifematters.ie
***CLICK HERE TO FIND OUT EVERYTHING YOU NEED TO KNOW ABOUT DAWN CHORUS 2017!***
***Download the Dawn Chorus 2017 podcasts***
Dawn Chorus 2017 - First Hour - 00:00 - 01:00
Dawn Chorus 2017 - Second Hour - 01:00 - 02:00
Dawn Chorus 2017 - Third Hour - 02:00 - 03:00
Dawn Chorus 2017 - Fourth Hour - 03:00 - 04:00
Dawn Chorus 2017 - Fifth Hour - 04:00 - 05:00