Follow Us On Social Media:
Facebook: www.facebook.com/rtenature
Caring For Wild Animals
Please note that many species of mammals, birds, invertebrates etc... are protected under law and that, even with the best of intentions, only someone holding a relevant licence from the National Parks & Wildlife Service should attempt the care of these animals. For full details, please click here to read the NPWS Checklist of protected & rare species in Ireland. If you are concerned about a wild animal, please contact your local wildlife ranger - click here for details.
Events & Listings
Click here for a full list of events taking place around the country, and movies currently on release, which might be of interest to wildlife lovers!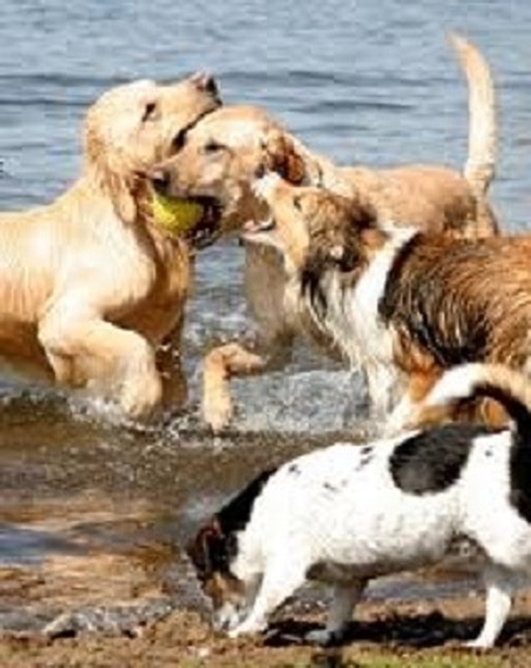 Keeping Hot Dogs Cool
If you're lucky enough to be out in the sun today, you might just need your sunscreen because according to the news, it's 20-23 degrees, and it's sunny and warm and bright!
It's fantastic!
Now, as humans, we can choose to wear lightweight clothes on sunny days, apply suncream, drink cold drinks, have an ice-cream – there are lots of things we can do to alleviate the effects of the heat.
But spare a thought for our pets in weather like this.
Vet Pete Wedderburn, from BrayVet, is here to talk about heatstroke in pets, and to give us his Top Ten Tips for how to treat your pet while the weather is good, and comedienne June Rodgers is also with us to talk about hwo the hot weather affected her dog...
Ten rules for dogs in hot weather...
1. Never leave a dog alone in a car
2. Be aware of keeping your dog cool when on car journeys together e.g. leave a window open for fresh air and stop regularly to check your animal properly
3. Always ensure a plentiful supply of drinking water.
4. Never leave a dog in a sunny place with no shade.
5. Give long haired dogs a short clip.
6. Exercise the dog out of the heat i.e. morning or evening.
7. Take your dog for a cool swim rather than a walk.
8. Give your dog 10% less food than normal (digesting food generates heat and less food is needed for keeping the body warm)
9. Give the meals at cooler times of the day e.g. morning and evening.
10. Carry water with you when walking your dog on hot days, and give your dog frequent small amounts.
New commercial products to keep pets chilled in hot weather are regularly being produced: the Canine Cooler is a good example. It's like a mini unheated water bed for dogs, and when Pete tried it with his own dog, he did prefer to sit on it rather than elsewhere. There are many other products designed with the same aim; it's hard to know when a product is genuinely effective, but certainly, some of the ideas seem very plausible.
And to read the advice on heatstroke offered by Dogs Trust, click here.
To view the video of Fenton the dog that Derek talked about, you can watch it here: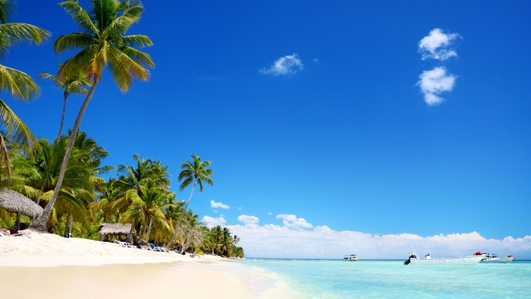 Travel Blog Conference
We're at that time of year again - secondary schools are finishing up, national schools will break at the end of this month - summer holidays are looming!
The weather today is glorious! As is the norm when the State exams begin...
But will it last? Will it stay warm for the summer? Should you plan a holiday abroad, or stay in Ireland for a "stay-cation"?
And if you ARE booking holidays, where go for advice?
Increasingly these days, some of the best advice is to be found online. Websites like TripAdvisor offer advice from REAL travellers on where to go and what to do.
But more recently, there has been a huge rise in the popularity of "Travel Blogs". These are online websites, written by ordinary people who are tech-savvy, and who also like to travel.
And some of these travel bloggers have become enormously popular, generating large groups of followers who take their travel advice as gospel!
In October of this year, up to 800 travel bloggers will be descending on Dublin for a conference. And it promises to be a MAJOR learning experience for anybody who likes to travel, and even professionals in the travel industry.
The same conference has just taken place in Toronto. And Michael Collins, Founder of TravelMedia, was there. TravelMedia is a marketing company which works with travel agents, tourist boards and airlines. And he's in studio today to let us know what we might expect!
Some of the people that Michael talks about today are:
TBEX Dublin, 3rd and 4th October
On Twitter use the hashtag #tbex or #tbexdublin
http://tbexcon.com/2013-europe/
Michael Collins
www.travelmedia.ie
http://www.facebook.com/TravelMedia.ie
http://www.twitter.com/TravelMedia_ie
Irish travel bloggers
Julianne Mooney - http://juliannemooney.com/
Pol Ó Conghaile - http://poloconghaile.com/ also @poloconghaile
Fionn Davenport - https://twitter.com/fionndavenport
Tom Sweeney - https://twitter.com/ScottishTom, also http://tomsweeneytravels.blogspot.ie/
International travel bloggers
Jodi Ettenburg @legalnomads – blogs about food and travel
20 female travel bloggers @gogirls
@johnnyjet
Tourism Ireland
On Twitter @TourismIreland1
Update On Ducklings Who Suckle On Clara Cat
Two weeks ago we brought you the extraordinary story of the Offaly cat who had adopted – and was BREASTFEEDING – three little ducklings.
If you don't believe us, watch the video that has EVERYBODY talking!!
When we spoke to the animals' owner Ronan Lally last week, he was advised by BirdWatch Ireland's Niall Hatch to keep a keen eye on the ducklings. Niall was worried that the ducklings were growing at a fast pace and the cat may very well reject them, or worse still, turn against them and attack them. His advice was to think about separating them...
Well, it seems that Niall wasn't the only person fretting about the cat and ducklings... lots of you have texted and e-mailed us looking for a progress report, and a TV company even want to feature the cat and ducklings in a new BBC Science series, presented by Liz Bonnin!
So, what has happened in this unusual little family's life in the last week? Are they still together? Is it still happy families?
Ronan Lally joins Derek on the line from Clara, in Co. Offaly, with the latest...
Hedgerows: It is an offence to 'cut, grub, burn or otherwise destroy hedgerows on uncultivated land during the nesting season from 1 March to 31 August, subject to certain exceptions'. For more information, click here.
UPDATE: February 29th 2016 - Press Release From BirdWatch Ireland:
Putting the record straight: Dates for burning and hedge-cutting have NOT changed
BirdWatch Ireland, Ireland's largest conservation charity, is very concerned about misinformation that is currently circulating regarding the dates within which the burning of vegetation and cutting of hedges is permitted. It would like to remind landowners that all burning and cutting must cease on 29th February this year and that burning and cutting remains prohibited from 1st March to 31st August.
Despite attempts by the Minister for Arts, Heritage and the Gaeltacht, Heather Humphreys T.D., to change the laws regulating these dates by introducing the Heritage Bill 2016 earlier this year, it is important to note that the proposed date changes were ultimately NOT made. This is because the bill failed to pass through both houses of the Oireachtas before the recent dissolution of the Dáil in advance of the general election.
The laws in place governing the dates for hedge-cutting and upland burning therefore remain unchanged. The period within which cutting and burning is prohibited are set down in Section 40 of the Wildlife Act 1976 (as amended in 2000), which states that:
(a) It shall be an offence for a person to cut, grub, burn or otherwise destroy, during the period beginning on the 1st day of March and ending on the 31st day of August in any year, any vegetation growing on any land not then cultivated.
(b) It shall be an offence for a person to cut, grub, burn or otherwise destroy any vegetation growing in any hedge or ditch during the period mentioned in paragraph (a) of this subsection (above).
The existing law provides exemptions for road safety and other circumstances and should be read carefully to ensure compliance.
Section 40 of the Wildlife Act exists to protect nesting birds. Many of our upland bird species are in decline and are in danger of extinction in Ireland; amongst them is the Curlew, which has declined by 80%. Many birds which nest in hedgerows into August are also in serious decline, including the endangered Yellowhammer. The changes to the cutting and burning dates which had been proposed in the now-defunct Heritage Bill 2016 would have caused serious impacts to these birds. A petition launched by BirdWatch Ireland in conjunction with several other national conservation organisations to stop these changes attracted more than 16,200 signatures and rising.
BirdWatch Ireland would also like to advise members of the public that if they see hedges being cut or fires in the uplands on or after 1st March, such activity could be illegal. In such cases, we would encourage people to contact the National Parks and Wildlife Service (www.npws.ie) to report such activity.
BirdWatch Ireland warmly welcomes the demise of the Heritage Bill 2016 and sincerely hopes that any future administration will consider the importance of Ireland's natural heritage and will not attempt to reintroduce such a flawed and damaging piece of legislation.
To contact your local wildlife ranger, click here for contact details. To read the Wildlife (Amendment) Act 2000, click here.
IMPORTANT NOTICE
Please DO NOT send any live, dead or skeletal remains of any creature whatsoever to Mooney Goes Wild.
If you find an injured animal or bird, please contact the National Parks & Wildlife Service on 1890 20 20 21, or BirdWatch Ireland, on 01 281-9878, or visit www.irishwildlifematters.ie
***CLICK HERE TO FIND OUT EVERYTHING YOU NEED TO KNOW ABOUT DAWN CHORUS 2017!***
***Download the Dawn Chorus 2017 podcasts***
Dawn Chorus 2017 - First Hour - 00:00 - 01:00
Dawn Chorus 2017 - Second Hour - 01:00 - 02:00
Dawn Chorus 2017 - Third Hour - 02:00 - 03:00
Dawn Chorus 2017 - Fourth Hour - 03:00 - 04:00
Dawn Chorus 2017 - Fifth Hour - 04:00 - 05:00