***MOONEY GOES WILD NOMINATED FOR ROSE D'OR AWARD!!***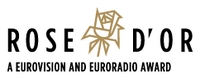 The prestigious annual Rose D'Or Awards (now in their 55th year) honour the very best of international radio, TV and online entertainment programmes, and they will take place later this year. Over 400 programmes from more than 130 broadcasters and production companies in 33 different countries were submitted for this year's Rose d'Or awards. For the first time, a new competition category, 'Radio Event Of The Year' was created. We entered European Dawn Chorus in this category, and we're absolutely delighted to let you know that we're one of the final nominees!! And another programme from the Mooney team, called A Very Merry Mooney Tunes, has been shortlisted in the Radio - Music Show category! Click here to read more about the 2016 Rose D'Or Finalists, and click here to relive - and re-listen to - all the beautiful Dawn Chorus birdsong from right across Europe.
***To visit The Mooney Show website, click here!***
Facebook: www.facebook.com/rtenature
Twitter: @naturerte
Win a holiday to New York, Cuncún in Mexico AND a Caribbean Cruise with Mooney's Money this week!
If you play Mooney's Money from Monday to Thursday this week, you'll automatically be in with a chance to win an AMAZING holiday to New York, Cancún, and the Caribbean!! Just answer a simple general knowledge question, and not only could you win €1000, you could also be in with a chance of winning this incredible prize! Each of our daily winners, from Monday to Thursday, will play the Big 4-0 Competition on Thursday, with a chance of winning this 3-in-1 holiday! Click here to find out how to enter today!
PRIZE DETAILS:
7-night Caribbean cruise on Royal Caribbean Freedom of the Seas. Depending on dates that are booked it can be either option.
- Port Canaveral, Florida; CocoCay, Bahamas; Charlotte Amalie, St. Thomas; Philipsburg, St. Maarten; Port Canaveral, Florida
- Port Canaveral, Florida; Labadee, Haiti; Falmouth, Jamaica; George Town, Grand Cayman; Cozumel, Mexico; Port Canaveral, Florida
- All inclusive board. Drinks excluded
- The winner will be told that there are dates available in Sept-Nov (subject to availability) and
- When the winner is selected, American Holidays will liaise with winner to get them the package as close to the dates that they wish to travel as possible.
- You must be able to travel in these months and on the agreed dates.
Five night stay in Mexico at 5* Secrets The Vine Cancún.
- All Inclusive board basis
4 night stay in Deluxe one bedroom Suite at the Hotel Beacon NYC
- Room Only
Flights – international and transfer flights included
- Flights for 2 people from Dublin to Orlando
- Internal flights for 2 people from Orlando to Cancun, Mexico
- 2 Internal flights from Cancun to Newark
- 2 flights from Newark to Dublin with United Airlines
- Hotel – airport transfers only included in Mexico
Terms and Conditions
- Prize is for 2 persons over 21 years of age only
- The prize is subject to availability and no cash alternative can be offered
- Travel is applicable for only certain dates in September, American Holidays will advise exact travel dates once winner has been announced
No other dates will be offered, so winner must be available to travel on these dates or prize will be forfeited.
- Prize is applicable for only the hotels and Cruise ship as mentioned
- Holiday insurance is not included
- Transfers are not included
- Prize is non-transferable
- No changes will be permitted
- It is the prize winners responsibility to ensure all passport & visa (if required) are valid for travel
- American Holidays holds the rights to the prize
Ducklings Suckle On Clara Cat!
Families come in all shapes and sizes.
Sometimes Mum and Dad look after the children.
Sometimes it's only Mum or only Dad.
Sometimes it's a grandparent or aunt or uncle.
But, usually, they are all the same SPECIES!
We got a fascinating e-mail into Mooney, telling us of a most peculiar story: baby ducks who have been adopted by their arch-enemy... the cat!
Yes, you heard right! Mooney reporter Katriona McFadden has been finding out more…
Ronan and Emma Lally live on a small farm in Clara, Co. Offaly, and they e-mailed us to tell us that they "keep some hens. We got some duck eggs from a local lady and put them under a broody hen. Three of the ducklings survived. But then they disappeared and Ronan blamed the cat".
True enough 'The White Cat', as they call her, was spotted a while later with a duckling in her mouth. But she wasn't eating it - she was bringing the ducklings in to cuddle up with her newly-born kittens!
Now, if that wasn't mad enough, Ronan and Emma spotted the ducklings breastfeeding from the cat – so they told their family who said "you have to contact Mooney!"
The White Cat with her kittens and adopted ducklings!
The White Cat with her kittens and adopted ducklings!
The White Cat with her kittens and adopted ducklings!
The White Cat with her kittens and adopted ducklings!
The White Cat with her kittens and adopted ducklings!