Follow Us On Social Media:
Facebook: www.facebook.com/rtenature
E-mail Us: mooney@rte.ie
Caring For Wild Animals
Please note that many species of mammals, birds, invertebrates etc... are protected under law and that, even with the best of intentions, only someone holding a relevant licence from the National Parks & Wildlife Service should attempt the care of these animals. For full details, please click here to read the NPWS Checklist of protected & rare species in Ireland. If you are concerned about a wild animal, please contact your local wildlife ranger - click here for details.
Events & Listings
Click here for a full list of events taking place around the country, and movies currently on release, which might be of interest to wildlife lovers!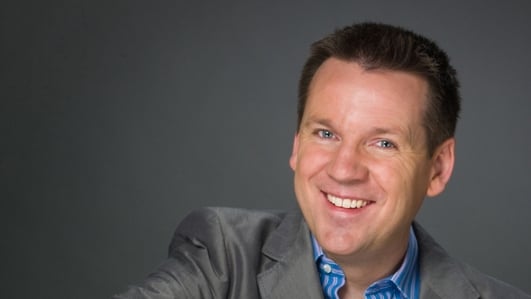 On Mooney today!
We catch up with the latest news from our Blue Tit and Swallow nests, Brenda Donohue finds out about Ireland's first ever pig syndicate, Clane man Barry Rellis tells why he wants to go to Mars, and journalist Jill Kerby tells us why families should support each other in times of financial need!
Win a holiday to New York, Cuncún in Mexico AND a Caribbean Cruise with Mooney's Money this week!
If you play Mooney's Money from Monday to Thursday this week, you'll automatically be in with a chance to win an AMAZING holiday to New York, Cancún, and the Caribbean!! Just answer a simple general knowledge question, and not only could you win €1000, you could also be in with a chance of winning this incredible prize! Each of our daily winners, from Monday to Thursday, will play the Big 4-0 Competition on Thursday, with a chance of winning this 3-in-1 holiday! Click here to find out how to enter today!
PRIZE DETAILS:
7-night Caribbean cruise on Royal Caribbean Freedom of the Seas. Depending on dates that are booked it can be either option.
- Port Canaveral, Florida; CocoCay, Bahamas; Charlotte Amalie, St. Thomas; Philipsburg, St. Maarten; Port Canaveral, Florida
- Port Canaveral, Florida; Labadee, Haiti; Falmouth, Jamaica; George Town, Grand Cayman; Cozumel, Mexico; Port Canaveral, Florida
- All inclusive board. Drinks excluded
- The winner will be told that there are dates available in Sept-Nov (subject to availability) and
- When the winner is selected, American Holidays will liaise with winner to get them the package as close to the dates that they wish to travel as possible.
- You must be able to travel in these months and on the agreed dates.
Five night stay in Mexico at 5* Secrets The Vine Cancun.
- All Inclusive board basis
4 night stay in Deluxe one bedroom Suite at the Hotel Beacon NYC
- Room Only
Flights – international and transfer flights included
- Flights for 2 people from Dublin to Orlando
- Internal flights for 2 people from Orlando to Cancun, Mexico
- 2 Internal flights from Cancun to Newark
- 2 flights from Newark to Dublin with United Airlines
- Hotel – airport transfers only included in Mexico
Terms and Conditions
- Prize is for 2 persons over 21 years of age only
- The prize is subject to availability and no cash alternative can be offered
- Travel is applicable for only certain dates in September, American Holidays will advise exact travel dates once winner has been announced
No other dates will be offered, so winner must be available to travel on these dates or prize will be forfeited.
- Prize is applicable for only the hotels and Cruise ship as mentioned
- Holiday insurance is not included
- Transfers are not included
- Prize is non-transferable
- No changes will be permitted
- It is the prize winners responsibility to ensure all passport & visa (if required) are valid for travel
- American Holidays holds the rights to the prize
NestWatch 2013
Our Blue Tits and swallows are properly settled into their nests now...
In our Blue Tit nest box, in Derek's garden, we now have seven eggs!
The parent Blue Tits
We now have seven eggs in our nest box
Click here to view all the activity in the nest box!
And... we're also now streaming NestWatch 2013 from the most exclusive address in the country: Áras an Uachtaráin. Click here to view all the activity in our Swallow nest!
The Pig Syndicate
We have had a lot of discussion about pigs on this show, particularly rearing urban pigs.
Can it be done? What's involved? And how will the neighbours feel?
Well in Balbriggan, Co. Dublin, there is an allotment which has the first free range herd of pigs owned by a syndicate in Ireland!
Brenda met Caitriona Redmond, who is Chair of the Balbriggan Community Allotment Association, to find out more.
And if you'd like to learn more about the syndicate, then visit their Facebook page or visit www.balbriggan.info.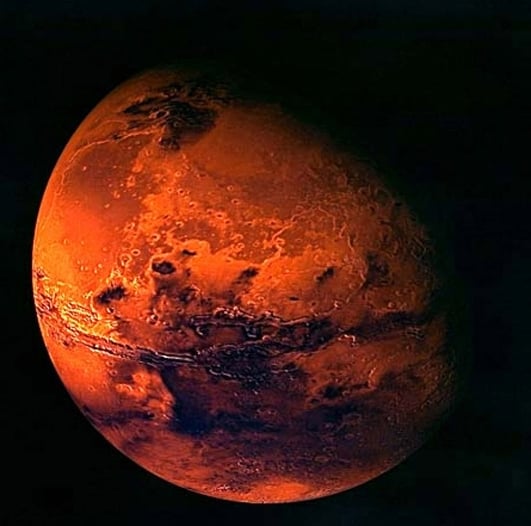 Mars One Project
It's a long, long way from Clane to Mars but that is what one young man is hoping to do in 2023 as part of The Mars One project.
You may remember a few weeks ago Derek spoke to Bas Lansdorp, co-founder and General Director of Mars One, a not-for-profit organisation based in Holland which aims to set up a colony on the red planet and televise them Big Brother style.
They hope to land their first crew by 2023 - but there's a catch. When you're gone, you're gone – you get a one way ticket and there's no coming back!
Barry Rellis, an engineer from Clane in Co Kildare, is serious about becoming a real life rocket man – and he's Ireland's only applicant so far for the Mars One project. He joins Derek in studio today to tell us why he wants a one-way ticket to the Red Planet!
Brenda Donohue, Barry Rellis and Derek Mooney
To find out more about the Mars One project, visit www.mars-one.com.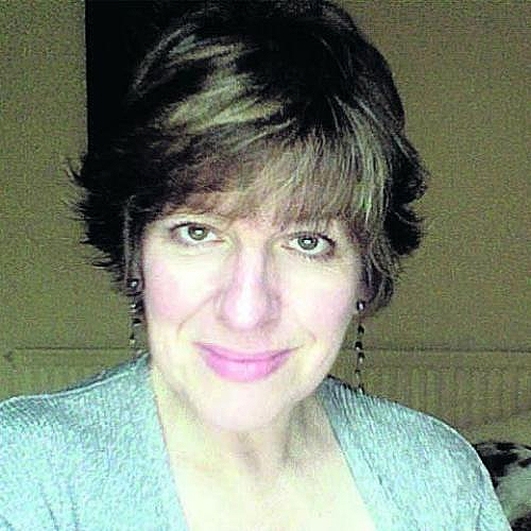 Finance For Families
In spite of all the teenage protests, a mother's job is never done!
According to financial journalist Jill Kirby, because of the economic crisis, the role of mother is more crucial than ever before if we want to stop losing sons and daughters to emigration and help those knocked down by the recession back on their feet.
So we need to do a few things...
Parents need to get back in control.
We need to talk to each other and speak up when we get into financial difficulty.
And we need to look to the financial security of the family as a whole, not as its separate units.
Jill Kirby is Personal Finance journalist with The Sunday Times, and she joins Derek in studio today to chat about the importance of financial planning, and the ICA Mother & Daughter Personal Finance Tour!
The dates for the tour are:
May 23: Dungarvan Federation: 8pm, The Park Hotel, Dungarvan
May 29: Longford Federation: 7.30pm, Longford Rugby Club
May 25: Portlaoise – Jill Kerby to address National Conference
June 13: Dublin, Blackrock Guild, 8pm
Oct 3: Wexford Federation, FerryCarrig Hotel, 8pm
Oct 14: Mayo Federation, Welcome Inn, Castlebar, 8pm
Oct 24 – Monaghan, 8pm, Welcome Inn, Castlebar
For information about the tour, click here. Or click here to visit Jill's website!
Hedgerows: It is an offence to 'cut, grub, burn or otherwise destroy hedgerows on uncultivated land during the nesting season from 1 March to 31 August, subject to certain exceptions'. For more information, click here.
UPDATE: February 29th 2016 - Press Release From BirdWatch Ireland:
Putting the record straight: Dates for burning and hedge-cutting have NOT changed
BirdWatch Ireland, Ireland's largest conservation charity, is very concerned about misinformation that is currently circulating regarding the dates within which the burning of vegetation and cutting of hedges is permitted. It would like to remind landowners that all burning and cutting must cease on 29th February this year and that burning and cutting remains prohibited from 1st March to 31st August.
Despite attempts by the Minister for Arts, Heritage and the Gaeltacht, Heather Humphreys T.D., to change the laws regulating these dates by introducing the Heritage Bill 2016 earlier this year, it is important to note that the proposed date changes were ultimately NOT made. This is because the bill failed to pass through both houses of the Oireachtas before the recent dissolution of the Dáil in advance of the general election.
The laws in place governing the dates for hedge-cutting and upland burning therefore remain unchanged. The period within which cutting and burning is prohibited are set down in Section 40 of the Wildlife Act 1976 (as amended in 2000), which states that:
(a) It shall be an offence for a person to cut, grub, burn or otherwise destroy, during the period beginning on the 1st day of March and ending on the 31st day of August in any year, any vegetation growing on any land not then cultivated.
(b) It shall be an offence for a person to cut, grub, burn or otherwise destroy any vegetation growing in any hedge or ditch during the period mentioned in paragraph (a) of this subsection (above).
The existing law provides exemptions for road safety and other circumstances and should be read carefully to ensure compliance.
Section 40 of the Wildlife Act exists to protect nesting birds. Many of our upland bird species are in decline and are in danger of extinction in Ireland; amongst them is the Curlew, which has declined by 80%. Many birds which nest in hedgerows into August are also in serious decline, including the endangered Yellowhammer. The changes to the cutting and burning dates which had been proposed in the now-defunct Heritage Bill 2016 would have caused serious impacts to these birds. A petition launched by BirdWatch Ireland in conjunction with several other national conservation organisations to stop these changes attracted more than 16,200 signatures and rising.
BirdWatch Ireland would also like to advise members of the public that if they see hedges being cut or fires in the uplands on or after 1st March, such activity could be illegal. In such cases, we would encourage people to contact the National Parks and Wildlife Service (www.npws.ie) to report such activity.
BirdWatch Ireland warmly welcomes the demise of the Heritage Bill 2016 and sincerely hopes that any future administration will consider the importance of Ireland's natural heritage and will not attempt to reintroduce such a flawed and damaging piece of legislation.
To contact your local wildlife ranger, click here for contact details. To read the Wildlife (Amendment) Act 2000, click here.
IMPORTANT NOTICE
Please DO NOT send any live, dead or skeletal remains of any creature whatsoever to Mooney Goes Wild.
If you find an injured animal or bird, please contact the National Parks & Wildlife Service on 1890 20 20 21, or BirdWatch Ireland, on 01 281-9878, or visit www.irishwildlifematters.ie
***CLICK HERE TO FIND OUT EVERYTHING YOU NEED TO KNOW ABOUT DAWN CHORUS 2017!***
***Download the Dawn Chorus 2017 podcasts***
Dawn Chorus 2017 - First Hour - 00:00 - 01:00
Dawn Chorus 2017 - Second Hour - 01:00 - 02:00
Dawn Chorus 2017 - Third Hour - 02:00 - 03:00
Dawn Chorus 2017 - Fourth Hour - 03:00 - 04:00
Dawn Chorus 2017 - Fifth Hour - 04:00 - 05:00