Follow Us On Social Media:
Facebook: www.facebook.com/rtenature
E-mail Us: mooney@rte.ie
Caring For Wild Animals
Please note that many species of mammals, birds, invertebrates etc... are protected under law and that, even with the best of intentions, only someone holding a relevant licence from the National Parks & Wildlife Service should attempt the care of these animals. For full details, please click here to read the NPWS Checklist of protected & rare species in Ireland. If you are concerned about a wild animal, please contact your local wildlife ranger - click here for details.
Events & Listings
Click here for a full list of events taking place around the country, and movies currently on release, which might be of interest to wildlife lovers!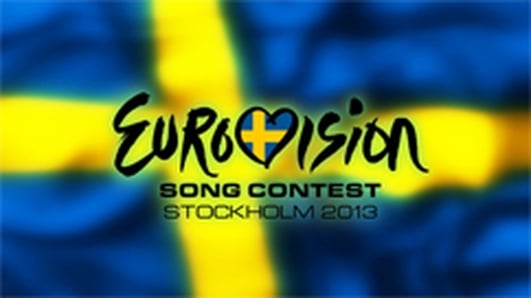 Eurovision and the ABBA Museum
Well, the countdown has begun! This day week, Tuesday May 14th, Ryan Dolan will step out on stage in Malmö, Sweden, and sing his little heart out for Ireland in Semi Final One of the Eurovision Song Contest.
OUR countdown has begun too. Mooney is flying out to Malmö on Sunday, and we will be broadcasting live from there on Monday, Tuesday and Wednesday of next week – bringing you all the Eurovision news and gossip as we get it!
Ryan Dolan rehearsing on stage in Malmö this afternoon
Ryan Dolan rehearsing on stage in Malmö this afternoon
Ryan Dolan's backing dancers rehearsing on stage in Malmö this afternoon
For more images from and information on this afternoon's rehearsal, click here.
Our very own EuroGuru, Paul G Sheridan, is in studio today to look ahead to Semi Final One and who Ryan's competition will be…
Derek also talks to Diarmuid Furlong, President of the Irish Branch of the Eurovision Fan Club, who is at the Eurovision Media Centre in Malmö.
In Brighton, in 1974, a Swedish quartet took part in the 19th Eurovision Song Contest and arguably changed both Eurovision and pop music forever.
ABBA very soon became a household name and they stayed together until 1982. They have sold over 390 MILLION albums and singles - and STILL continue to sell albums - quite amazing for a band that haven't sung together in 30 years!
And today sees another tribute to their enduring popularity: "ABBA THE MUSEUM" opened its doors to the public this morning.
Carl Magnus Palm is a full-time ABBA biographer and expert based in Stockholm, and he has been to visit the museum. He joins Derek from Swedish with his thoughts... For more information about the Museum, click here.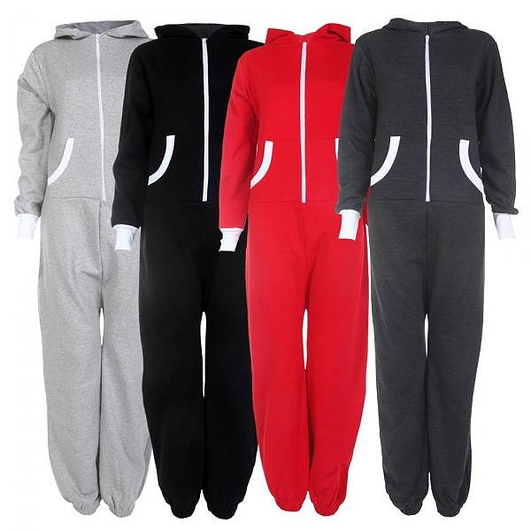 Fixing Fashion Faux-Pas
In the first flush of romance, it is easy to forgive a partner's unfortunate choice of clothing.
But that tolerance has a limit - six and a half months, to be precise!
That is the point where women decide enough is enough, and start to demand changes in the man's fashion sense, according to a survey by Marks and Spencer and Oxfam.
And in case of resistance, the action taken to change their partner's style can be ruthless. Just under half of women admitted to throwing away their partner's offending items without him knowing, and one in seven took it one stage further, by putting them in the wrong wash on purpose.
Brenda Donohue went out and about in Dundrum to find out how much truth there was to this...
So what do you think?
Is it a load of rubbish? Are men being portrayed unfairly?
Has your husband something in his wardrobe you want to get rid of - or have you sabotaged it already...
Let us know - call 1850 715 900, text 51551, or e-mail mooney@rte.ie.
The survey found that the top five fashion turn-offs for women were meggings (tight male leggings), onesies, leather trousers, three-quarter-length trousers and flip-flops.
Men's five pet hates were onesies, jeggings (leggings styled to look like denim jeans), velour tracksuits, animal-print clothing and boob tubes.
And in case of resistance, the action taken to change their partner's style can be ruthless. Just under half of women admitted to throwing away their partner's offending items without him knowing, and one in seven took it one stage further, by putting them in the wrong wash on purpose.
Despite only one in five women admitting amending their own fashion taste to fit a partner's style, more than two-thirds confessed to raiding his wardrobe on occasion.
Men are less keen, with only one in five admitting having worn an item of their partner's clothing.
Jo Hemmings, a behavioural psychologist and relationship coach, said she "wasn't surprised to see that it takes just over six months for women to take control.
"During the 'honeymoon' period, we tend to be blissfully unaware of any negatives in our new partner or let the little things go over our heads.
"Items which scream lost youth or fashion slave can be perfectly acceptable in the early part of a relationship, but as we grow more comfortable with our partners we become less able to bite our tongue."
The survey was undertaken for Marks and Spencer and Oxfam's Shwopping initiative, which encourages the public to give unwanted clothes to charity rather than put them in the bin - since its launch in April, Oxfam has received more than 3.8 million items of clothing.
Hedgerows: It is an offence to 'cut, grub, burn or otherwise destroy hedgerows on uncultivated land during the nesting season from 1 March to 31 August, subject to certain exceptions'. For more information, click here.
UPDATE: February 29th 2016 - Press Release From BirdWatch Ireland:
Putting the record straight: Dates for burning and hedge-cutting have NOT changed
BirdWatch Ireland, Ireland's largest conservation charity, is very concerned about misinformation that is currently circulating regarding the dates within which the burning of vegetation and cutting of hedges is permitted. It would like to remind landowners that all burning and cutting must cease on 29th February this year and that burning and cutting remains prohibited from 1st March to 31st August.
Despite attempts by the Minister for Arts, Heritage and the Gaeltacht, Heather Humphreys T.D., to change the laws regulating these dates by introducing the Heritage Bill 2016 earlier this year, it is important to note that the proposed date changes were ultimately NOT made. This is because the bill failed to pass through both houses of the Oireachtas before the recent dissolution of the Dáil in advance of the general election.
The laws in place governing the dates for hedge-cutting and upland burning therefore remain unchanged. The period within which cutting and burning is prohibited are set down in Section 40 of the Wildlife Act 1976 (as amended in 2000), which states that:
(a) It shall be an offence for a person to cut, grub, burn or otherwise destroy, during the period beginning on the 1st day of March and ending on the 31st day of August in any year, any vegetation growing on any land not then cultivated.
(b) It shall be an offence for a person to cut, grub, burn or otherwise destroy any vegetation growing in any hedge or ditch during the period mentioned in paragraph (a) of this subsection (above).
The existing law provides exemptions for road safety and other circumstances and should be read carefully to ensure compliance.
Section 40 of the Wildlife Act exists to protect nesting birds. Many of our upland bird species are in decline and are in danger of extinction in Ireland; amongst them is the Curlew, which has declined by 80%. Many birds which nest in hedgerows into August are also in serious decline, including the endangered Yellowhammer. The changes to the cutting and burning dates which had been proposed in the now-defunct Heritage Bill 2016 would have caused serious impacts to these birds. A petition launched by BirdWatch Ireland in conjunction with several other national conservation organisations to stop these changes attracted more than 16,200 signatures and rising.
BirdWatch Ireland would also like to advise members of the public that if they see hedges being cut or fires in the uplands on or after 1st March, such activity could be illegal. In such cases, we would encourage people to contact the National Parks and Wildlife Service (www.npws.ie) to report such activity.
BirdWatch Ireland warmly welcomes the demise of the Heritage Bill 2016 and sincerely hopes that any future administration will consider the importance of Ireland's natural heritage and will not attempt to reintroduce such a flawed and damaging piece of legislation.
To contact your local wildlife ranger, click here for contact details. To read the Wildlife (Amendment) Act 2000, click here.
IMPORTANT NOTICE
Please DO NOT send any live, dead or skeletal remains of any creature whatsoever to Mooney Goes Wild.
If you find an injured animal or bird, please contact the National Parks & Wildlife Service on 1890 20 20 21, or BirdWatch Ireland, on 01 281-9878, or visit www.irishwildlifematters.ie
***CLICK HERE TO FIND OUT EVERYTHING YOU NEED TO KNOW ABOUT DAWN CHORUS 2017!***
***Download the Dawn Chorus 2017 podcasts***
Dawn Chorus 2017 - First Hour - 00:00 - 01:00
Dawn Chorus 2017 - Second Hour - 01:00 - 02:00
Dawn Chorus 2017 - Third Hour - 02:00 - 03:00
Dawn Chorus 2017 - Fourth Hour - 03:00 - 04:00
Dawn Chorus 2017 - Fifth Hour - 04:00 - 05:00