***MOONEY GOES WILD NOMINATED FOR ROSE D'OR AWARD!!***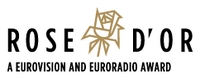 The prestigious annual Rose D'Or Awards (now in their 55th year) honour the very best of international radio, TV and online entertainment programmes, and they will take place later this year. Over 400 programmes from more than 130 broadcasters and production companies in 33 different countries were submitted for this year's Rose d'Or awards. For the first time, a new competition category, 'Radio Event Of The Year' was created. We entered European Dawn Chorus in this category, and we're absolutely delighted to let you know that we're one of the final nominees!! And another programme from the Mooney team, called A Very Merry Mooney Tunes, has been shortlisted in the Radio - Music Show category! Click here to read more about the 2016 Rose D'Or Finalists, and click here to relive - and re-listen to - all the beautiful Dawn Chorus birdsong from right across Europe.
***To visit The Mooney Show website, click here!***
Facebook: www.facebook.com/rtenature
Twitter: @naturerte
On Mooney today...
Oliver Callan tells us about his new Radio 1 series, Brenda Donohue reports from Heuston Station as passengers on their homeward commute are entertained by Glória, Dublin's Gay and Lesbian Choir, and we're looking for players for our table topics game!
Jordan Ryan
You may remember that back in February, Louis Walsh was in studio with us, and we asked those of you who could hold a tune to sing for Louis, and he would critique you!
Amongst those performing for Louis was 18-year-old Jordan Ryan, from Wexford. Ryan is studying vocals in DIT, and he gave us a great rendition of LMFAO's Sexy And I Know It...
His performance went down very well with Louis, and Jordan told us that he was going to try his hand at The X Factor. Well this morning, Jordan was one of thousands queueing up in Glasgow to try impress the judges ... he tells us how he got on!
Click here to see Jordan on YouTube!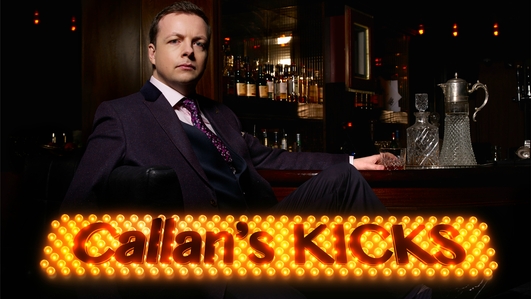 Callan's Kicks
The impressionist and satirist Oliver Callan has been a firm favourite in our Mooney Tunes series of concerts...
A 'chameleon' from Monaghan, he has been both men and women, presidents and presenters, celebrities and sportspeople.
He's been a star of television and radio for many years now, and his new radio series, Callan's Kicks, will begin this Friday on RTÉ Radio 1 at 6.30pm. Oliver joins Derek in studio today, to tell us who we may expect to hear from in the new series...
Table Topics, with Rory Cowan
Back today by popular demand is our TABLE TOPICS Competition! We are looking for listeners with the gift of the gab to get in touch to take part...
The competition is all about being able to speak about a topic, which Derek will give you, for 90 seconds.
And we have a great prize for today's winner: a pair of tickets to see Sting "Live at the Marquee" in Cork, on July 1st this year...
Our judge today is well used to listening to people with the gift of the gab: Rory Cowan, from Mrs Brown's Boys, has today been given the crucial task of deciding which of you talks with the most fun, the most eloquence and the most coherence!!
If you'd like to take part, e-mail us now on mooney@rte.ie, tweet @MooneyShow, or from 3pm call 1850 715 900 or text 51551.
The Journey's On Us
A few weeks ago, Brenda and Derek travelled to Cork Railway Station to launch The Journeys On Us initiative. We had great fun there, and just to remind you what it is … Mooney has teamed up with Iarnród Éireann to provide 100 groups with free return rail travel, for up to 50 people per group.
It's a brilliant initiative and what we found last year is it provides a fantastic day out for community, voluntary and charity groups.
The closing date for entries is this Friday, May 3rd at 6pm, and last Monday, Brenda was at Heuston Station with one of the groups who applied, Glória, Dublin's Lesbian and Gay Choir. They entertained commuters who passed through the station on their journey...
So are you involved in a group such as a sports club, charity, such as local community groups, voluntary body or charity - or do you know someone who is? Would free group travel help your organisation achieve its goal?
If you would like to apply, then just complete the application form available from all Iarnród Éireann stations, online at www.irishrail.ie/journeys or by clicking here. Entry forms can be filled out online, e-mailed to journeys@irishrail.ie or by post to Corporate Communications, Iarnród Éireann, Connolly Station, Dublin 1. The closing date for receipt of entries is Friday, May 3rd, at 17.00hrs.